COVID-19 Warnings: More Case Reports Emerging Of COVID-19 Patients Who Had Mild Symptoms Or Were Asymptomatic Exhibiting Heart Issues
COVID-19 Warnings
: There have been more case reports and studies emerging globally of COVID-19 patients who had initially only experienced mild symptoms or in some cases were simply asymptomatic despite testing positive from SARS-CoV-2 later developing chronic heart conditions.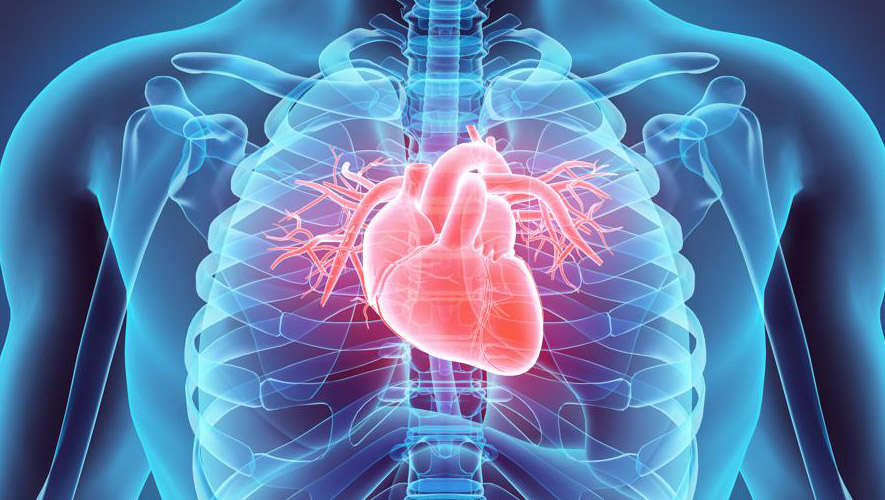 It was already known that 'recovered' hospitalized COVID-19 patients were often at risk of cardiovascular issues and studies are indicating the SARS-CoV-2 coronavirus is able to attack heart tissues directly.
https://www.thailandmedical.news/news/breaking-covid-19-news-researchers-find-sars-cov-2-virus-particles-in-heart-tissues-of-deceased-covid-19-patients-indicating-it-attacks-hearts-directl
But what is concerning is that mild and asymptomatic COVID-19 patients can also their heart tissues attacked by the novel coronavirus without them even knowing till conditions become worse.
In one case that was very prominent online, an ICU medical doctor from Mount Sinai Morningside Hospital in New York City, Dr Janet Shapiro had just come back to work after a relatively mild course of COVID-19. Despite losing her sense of smell and taste, she only had a low-grade temperature and cough for a few days.
Upon returning back work, she was often short of breath and her heart was often palpitating. An echocardiogram revealed an ejection fraction of 45%, indicative of mild dysfunction, a figure that was way down from her normal ejection fraction of about 65%.
Dr Shapiro told media, "I could see I was not having normal contractions and there were heart issues."
Her case report was reported in the journal: JAMA Cardiology.
https://jamanetwork.com/journals/jamacardiology/fullarticle/2769182?resultClick=1
Two previous German studies also published in JAMA Cardiology showed the same conclusions that heart issues were a threat to all COVID-19 patients irrespective of the conditions experienced ie mild, moderate or severe. (The studies were corrected after publishing for figure errors but the conclusions remained unchanged.)
https://jamanetwork.com/journals/jamacardiology/fullarticle/2768916
(
https://jamanetwork.com/journals/jamacardiology/fullarticle/2770026
)
These research's findings suggest that "significant cardiac involvement occurs independently of the severity of original presentation and persists beyond the period of acute presentation."
Dr Shapiro warned that patients who have symptoms that suggest cardiac involvement, such as chest pain, should be screened for it, though she acknowledged that not all patients with COVID-19 will have access to that type of care especially not patients who aren't sick enough to be hospitalized.
She told media, &amp ;quot;If individuals are in a state where COVID is surging, and they are going to their primary care doctor's office, cardiac issues may be underdiagnosed,"
In Dr Shapiro's case, she went on a 5-day course of prednisone, and took off work for another week.
She added, "Since the etiology of cardiac effects aren't always clear in COVID, she didn't know whether steroids would have an effect, but I was happy to take them, as the hospital had used them early on and they did appear to help. My physician thought I should take prednisone even longer than 5 days because I still had some chest discomfort for another week, but overall, it did make me feel a lot better."
Dr Shapiro also had intermittent echocardiograms to make sure her condition wasn't getting worse.
She added, "You worry about arrhythmias. I definitely felt the fear."
Dr Shapiro says it took at least two and a half months from her illness onset in March to feel completely herself again, though she still has not regained her sense of taste and smell.
A subsequent final stress echocardiogram confirmed that her heart was functioning normally. She said, "I still cannot taste my food. But I completed my stress echocardiogram, achieving three stages of the Bruce protocol, and I feel better than ever."
Dr Shapiro case is one of the rare cases where patients get the right treatment in time, for most that are not aware of heart related symptoms, they might ignore it till it is too late.
It is advised that all COVID-19 patients in treatment or in recovery or have recovered to constantly arrange for heart screenings with a cardiologists to monitor the heart health regularly.
For more
COVID-19 Warnings
, keep on logging to Thailand Medical News.