COVID-19 Warning: Media Reports On Success Of Studies On Plasma Therapy In America Unreliable And Misleading, No Control Groups Etc
COVID-19 Warning:
Day by day, we are witnessing once reputable medical institutions, medical journals, medical news sites and researchers simply sinking to lower levels due the search for instant recognition, fame and greed. Worst it is all happening these days mostly in America, a country once renowned for its standards and prowess in the research field but off late has sunk to those similar of third world countries.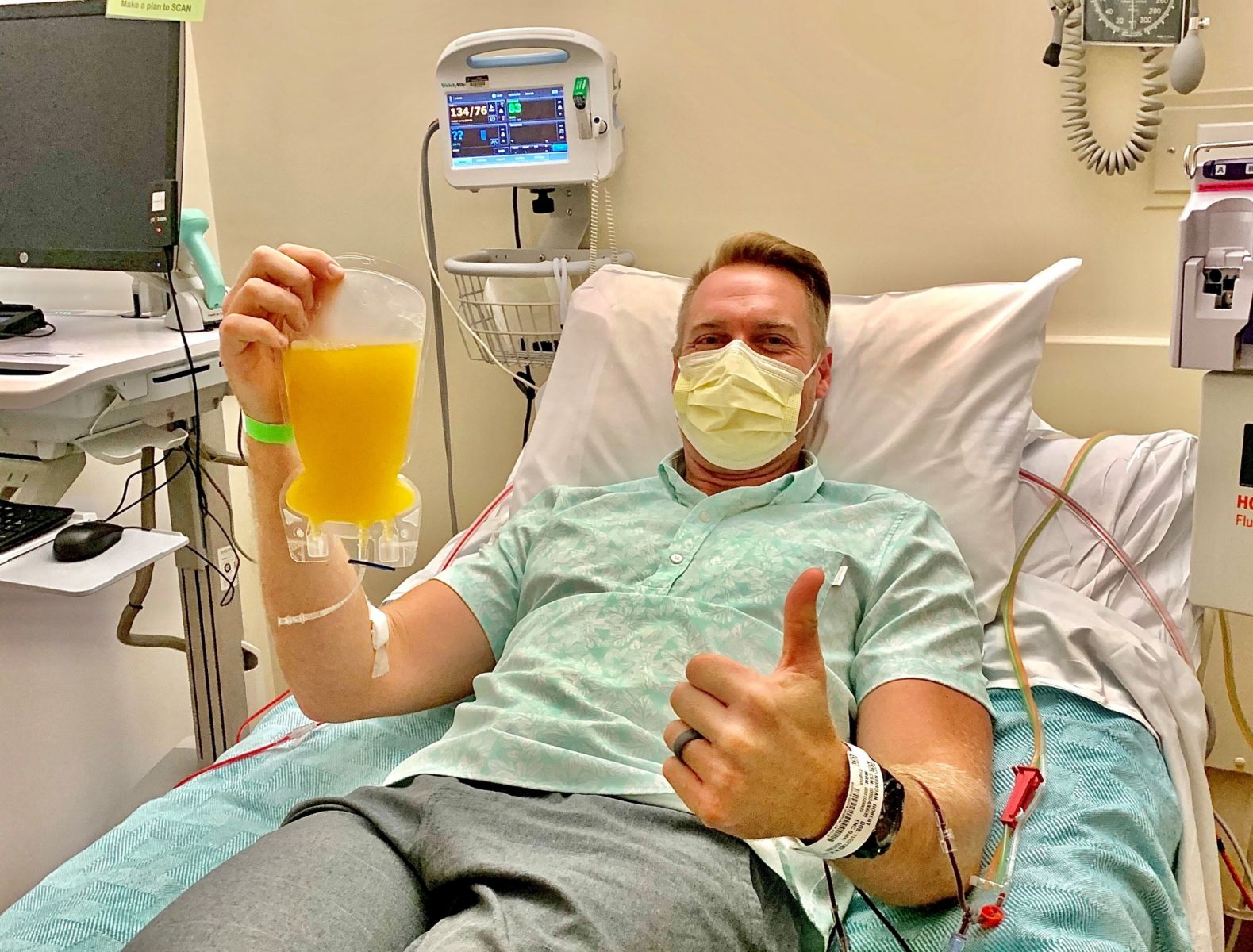 A day ago, researchers from Mayo Clinic reported about the success of convalescent plasma trial they had conducted but unfortunately all figures released by them were totally misleading as there were no control or placebo groups to compare with and worse, many so called medical news media had no brains to analyze the data before disseminating out the news story. Forget about the mainstream media as most are not even qualified to write about medical or health articles and are simply full of misleading information.
Mayo's claim that blood plasma from COVID-19 survivors helps other patients recover in that trial is not proof and some experts worry if it can cause a wave of misleading treatments that can backfire.
Already certain studies indicated that non-proper use of convalescent plasma therapies could give rise to antibody resistant SARS-CoV-2 strains.
It was reported that more than 64,000 patients in the U.S. have been given convalescent plasma, a century-old approach to fend off flu and measles before vaccines. It's a go-to tactic when new diseases come along, and history suggests it works against some, but not all, infections.
However there is no solid evidence yet that it fights the coronavirus and, if so, how best to use it.
Mayo lead researcher Dr Michael Joyner on Friday made claims of "signals of efficacy" based on preliminary data from 35,000 coronavirus patients treated with plasma.
He claimed that that there were fewer deaths among people given plasma within three days of diagnosis, and also among those given plasma containing the highest levels of virus-fighting antibodies.
The key problem was that this was not a formal study. The patients were treated in different ways in hospitals around the country as part of a Food and Drug Administration program designed to speed access to the experimental therapy. That so-called "expanded access" program tracks what happens to the recipients, but it cannot prove the plasma and not other care they received was the real reason for improvement. The study had no control groups etc.
Despite numerous studies underway around the country that are designed to get that proof, by comparing similar patients randomly assigned to get plasma or a dummy infusion in addition to regular care, many of those studies have been difficult to finish as the virus waxes and wanes in different cities. Also, some patients have requested plasma rather than agreeing to a study that might give them a placebo instead.
Dr Mila Ortigoza of New York University, referring to plasma's use in the 1918 flu pandemic said, "For 102 years we have been debating whether or not convalescent plasma works. This time around, we really need undisputable evidence."
Infectious disease special ist, Dr Jeffrey Henderson of Washington University in St. Louis added, "There's concern about when there will be a clear answer."
He said that he is hopeful the clinical trials will push forward and get a proper answer but that Mayo's report is misleading.
Interestingly the Mayo findings were posted online ahead of scientific peer review. They show that 20% of people given high-antibody plasma within three days of diagnosis had died within 30 days compared with 30% of people treated later with low-antibody plasma.
The US FDA has been closely considering if the evidence is good enough to allow so-called emergency use of convalescent plasma, a step that would make it even harder for more rigorous testing to be completed.
When questioned by the media on Mayo's report on Friday, the US FDA did not immediately comment.
It has been reported that tens of thousands of COVID-19 survivors have donated their plasma, and blood banks have issued calls for even more to meet the demand as the coronavirus continues to ravage the U.S. According to AABB, the American Association of Blood Banks, a quarter of hospitals it checks weekly are reporting waits of more than 24 hours in obtaining requested plasma.
Besides whether plasma generally helps, scientists want to know when it should be used ie for the very sick or at the earliest sign of infection? And what is the right dose?
COVID-19 survivors harbor widely varying amounts of antibodies, which Dr Ortigoza said is difficult to measure before the donated plasma is used. She said another question is which of the many types of antibodies are the best to use.
Meanwhile many experts are also warning that unlike other studies where the antibodies are properly isolated and studies on their efficacy done prior to culturing and then being admitted to patients, convalescent plasma is rather a 'crude' method and there are no standards plus it could lead to antibody-resistant strains if used wrongly.
It is very premature and misleading of entities to make claims of the success of such convalescent plasma trials that were done without the standardization of the substance that was being tested along with lack of any proper control groups.
One infectious disease doctor from Thailand on condtions of anonymity commented,"the chances of a drug and antibody resistant SARS-CoV-2 strain emerging is high and it would most probably not originate from a third world country but rather from the United States, considering how things are being done there these days!'
For more
COVID-19 Warnings
, keep on logging to Thailand Medical News.