COVID-19 Supplements: Vitamin D Could Help In A Supporting Role To Treat COVID-19 Confirms New Research Involving 10 International Medical Institutions
COVID-19 Supplements
: Vitamin D could play a supporting or adjuvant role in the treatment of COVID-19 disease as it is able to shut down certain pro-inflammatory responses to the SARS-CoV-2 coronavirus in a timely manner according to a new collaborative research involving 10 medical research entities and institutions including Imperial College London-UK, University of Oxford-UK, The U.S. National Institute of Allergy and Infectious Diseases(NIAID), the US National Institutes of Health (NIH), The University of Auckland-NewZealand, University of Lübeck,-Germany, Purdue University-USA, University Of Virginia-USA, King's College-London-UK and the Universidad de Concepcion-Chile.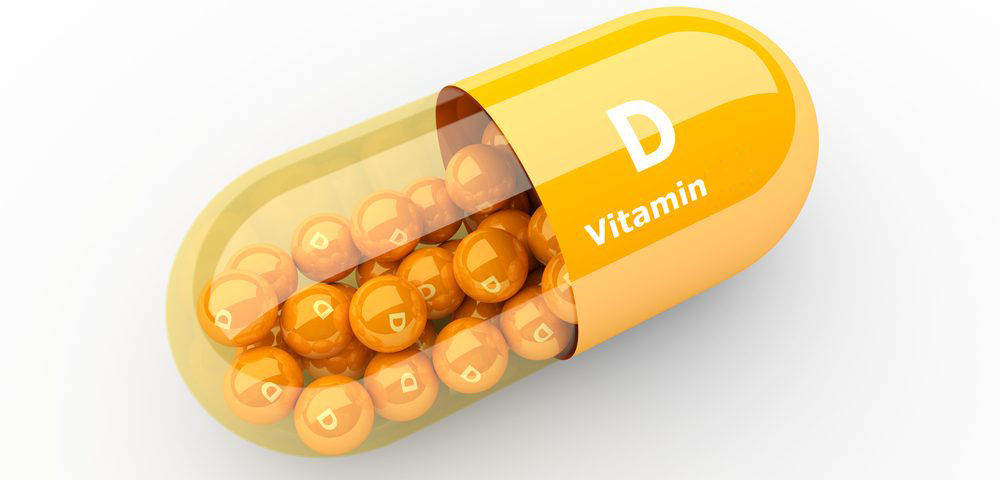 The research findings are published on a preprint server and are currently being peer-reviewed.
https://www.biorxiv.org/content/10.1101/2020.07.18.210161v1
It should be noted that when Thailand Medical News broke the story abou the merits of Vitamin D in early May, we were once again accused of spreading misinformation by certain American social media platforms and fraudulent fact checkers employed by them.
https://www.thailandmedical.news/news/covid-19-supplements-new-study-shows-vitamin-d-could-be-linked-to-covid-19-mortality-and-infection-rates
We also had many doctors and news sites that are supported by the Pharma giants coming out to claim that Vitamin D could not help in COVID-19 in any way. (Please note that most American and UK websites are supported by government grants which are sometimes monies from the pharma giants and some are indirectly supported by the pharma giants. Thailand Medical News is the only global medical news site that does not get any support from any governments from around the world nor do we accept support from any pharmaceutical companies. Readers should be aware of which sites they are getting their medical news and information from.)
An examples of article that said Vitamin D does not help for COVID-19.
https://www.medicalnewstoday.com/articles/no-evidence-that-vitamin-d-can-prevent-or-treat-covid-19
While pro-inflammatory immune responses are necessary for effective pathogen clearance, it can cause severe tissue damage if not shut down in a timely manner.
It is already known that excessive complement and interferon (IFN) gamma-associated responses are known drivers of immunopathogenesis and are among the most highly induced immune programs in hyper-inflammatory SARS-CoV2 lung infection.
The detailed molecular mechanisms that govern orderly shutdown and retraction of these responses remain poorly understood.
However in this new study, the researchers show that complement triggers contraction of IFN-gamma producing CD4+ T helper (Th) 1 cell responses by inducing expression of the vitamin D (VitD) receptor (VDR) and CYP27B1, the enzyme that activates VitD, permitting T cells to both activate and respond to VitD. VitD then initiates the transition from pro -inflammatory IFN-g+ Th1 cells to suppressive IL-10+ Th1 cells. This process is primed by dynamic changes in the epigenetic landscape of CD4+ T cells, generating superenhancers and recruiting c-JUN and BACH2, a key immunoregulatory transcription factor5-7.
It has been seen in the past that cells in psoriatic skin treated with VitD increased BACH2 expression, and BACH2 haplo-insufficient CD4+ T cells were defective in IL-10 production.
As proof-of-concept, the research team showed that CD4+ T cells in the bronchoalveolar lavage fluid (BALF) of patients with COVID-19 are Th1- skewed and that VDR is among the top regulators of genes induced by SARS-CoV2.
Significantly, genes normally down-regulated by VitD were de-repressed in CD4+ BALF T cells of COVID-19, indicating that the VitD-driven shutdown program is impaired in this setting.
The active metabolite of Vitamin D, alfacalcidol, and cortico-steroids were among the top predicted pharmaceuticals that could normalize SARS-CoV2 induced genes.
These research findings indicate that adjunct therapy with Vitamin D in the context of other immunomodulatory drugs may be a beneficial strategy to dampen hyperinflammation in severe COVID-19.
For more on
COVID-19 Supplements
, keep on logging to Thailand Medical News, the only global medical news site that can be trusted and is not indirectly influenced by any pharmaceutical or government entities or huge corporations.