COVID-19 Scams
: It is now emerging that it is not just medical products from China that are typically substandard with most Chinese suppliers trying to scam other countries desperate in need of supplies but now South Korea has emerged as another country indulging in similar practices.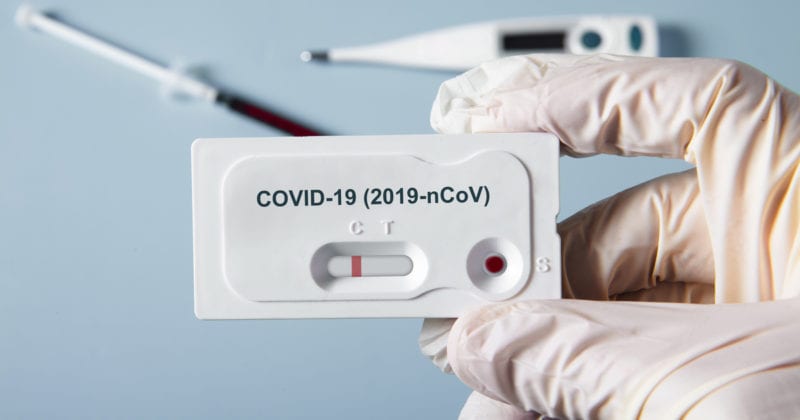 The Washington Post reported yesterday (Friday) that coronavirus tests imported from South Korea by the governor of the US state of Maryland were flawed and ended up not being used.
The leading American newspaper said that Maryland Governor Larry Hogan spent US$9.46 million in April to import 500,000 coronavirus tests from South Korea.
However the tests turned out to be flawed and the state "quietly" paid the same South Korean company an additional US$2.5 million for 500,000 replacement tests, the Post said.
It was reported that a University of Maryland laboratory abandoned its use of the replacement tests after a spate of suspected false positives but a private lab continues to use them.
Alarmingly about 370,000 of the replacement tests have been used by the private lab, the Post said.
Maryland Governor Larry Hogan, a frequent critic of President Donald Trump, trumpeted the arrival of the South Korea tests in April and praised the assistance of his South Korean-born wife in obtaining them.
He declined requests to comment on the newspaper's story, the Post said.
South Korea has also been plagued recently with another medical related scandal about how its locally produced Influenza vaccine was also flawed and lead to the deaths of many local citizens who had taken the vaccine.
In recent times, there has been a lot of scams emerging from South Korea including AI based software for medical imaging diagnosis for disease like neurodegenerative diseases, respiratory issues, cancer screenings etc.
Similarly besides various assay kits, there has also been fake and substandard dermatological and aesthetic supplies including skin fillers, skin lighteners etc.
The public is warned to stay away from clinics and hospitals using such medical equipment or supplies from South Korea.
The COVID-19 crisis has led to unethical suppliers in various trying to take advantage of the situation for profits.
Suppliers in China have been peddling substandard PPEs, N95 mask, medical equipment and medical devices. Unethical suppliers from South Korea have also joined the bandwagon.
Meanwhile in India, many greedy local pharmaceutical companies have been producing substandard versions of generic medications and flogging them off at inflated prices to countries desperate for some of these medications while endangering the lives of many.
It is sad to see that during times of a global pandemic, instead of humans uniting and being generous and selfless, greedy and unethical individuals are actually trying to take advantage of the situation.
In Western countries, you have the big pharmaceutical and biotech companies along their governments pulling off elaborate scams of pushing overpriced non-effective drugs and therapeutics with no safe ty records to treat COVID-19.
For more on
COVID-19 Scams
, keep on logging to Thailand Medical News.