Covid-19: New Study Published In JAMA Says Certain COVID-19 Recovered Patients Still Test Positive Even Days After Being Discharged
Covid-19
: A new study by Chinese researchers indicate that about 16% of discharged so called 'recovered' COVID-19 patients still test positive on an RT-PCR test for SARS-CoV-2 that was conducted later.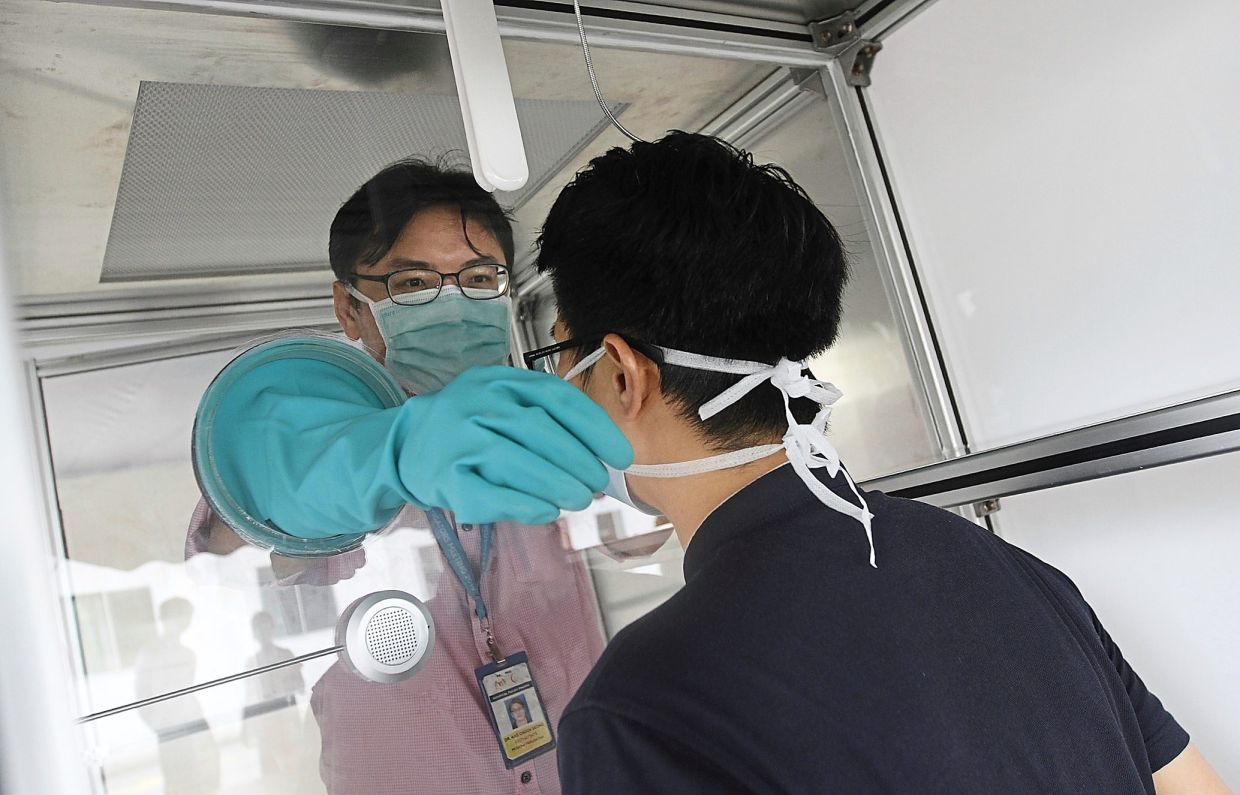 The study has been published in the Journal of the American Medical Association (JAMA) on the 28
th
Of May.
https://jamanetwork.com/journals/jamanetworkopen/fullarticle/2766379
Medical researchers from the Affiliated Hospital of Zunyi Medical University followed nearly 70 COVID-19 patients following their release from the hospital.
A significant portion of the patients in this case series study tested positive for SARS-CoV-2 after being discharged, though did not exhibit any symptoms of disease at that time.
This research finding "suggests that some recovered patients may still be virus carriers even after they reach the basic discharge criteria," researchers led by Zunyi's Dr Rujun Hu wrote in their research.
Dr Hu and his colleagues collected data on 69 patients who had been discharged from a hospital for COVID-19 patients in Guizhou Province, China, between January 25 and February 26, 2020. The patients were a median 33 years of age and had a median hospital stay of 13 days, but the length of time spent in the hospital ranged between a week and more than a month. All then met discharge criteria and were released to a 14-day quarantine.
The official medical guidelines for discharging COVID-19 patients in China recommend waiting until the patient has not had a fever for more than three days, has improved respiratory symptoms, and has tested negative twice on a nucleic acid-based test, according to a technical report from the European Center for Disease Control and Prevention.
In the study, nasopharyngeal swabs were collected from the former patients seven days and 14 days later, or anytime they exhibited clinical symptoms, and those swabs were tested by the Centers for Disease Control and Prevention of Guizhou Province for SARS-CoV-2 using an RT-PCR test. Eleven patients, or 15.9%, tested positive for the virus after discharge, even though they had no clinical symptoms.
Interestingly this positive test came a median 14 days following discharge, but ranged between nine days and 17 days post-release.
From the group of 11 patients, most had had a moderate or mild COVID-19 disease course; only one had had a critical infection.
On the whole, the medical researchers noted no major difference in demographic or baseline clinical characteristics between the group that recurred on testing and the group that did not. The recurrent group did, though, report increased fatigue, a higher number of initial symptoms, and elevated creatine kinase levels, but because of the limited number of patients in the case series, the researchers noted additional verification is needed.
The medical researchers likewise added that as their study was a single-center observational one with a small sample size, their results might not be widely generalizable.
However they recommended that it might be prudent for medical institutions to monitor discharged patients' RT-PCR results and follow up on them, as the patients could potentially remain carriers o f the virus.
Thailand Medical News followed up with the researchers as previous reports and studies had indicated that sometimes recovered patients would test positive as the test is picking up 'dead' remnants of the virus which the body is still shedding as part of the recovery process.
However Dr Hu said that these were active viruses but he did not elaborate as to how this was not categorized nor did he say as to why that was not mentioned in detail in the study. This leaves a lot of open questions.
For more on
Covid-19
, keep on logging to Thailand Medical News.