COVID-19 Immunity Short-Lived For Those Who Are Asymptomatic Or Had Mild Symptoms. Doubts Raised About Ability Of Vaccines To Really Work
COVID-19 Immunity
is short-lived for those who had mild symptoms when they were first infected with the SARS-CoV-2 coronavirus or were asymptomatic according to a new study by Chinese researchers from the Army Medical University in Chongqing led by Dr Ye Lilin, a leading Immunologist from the University's Institute of Immunology.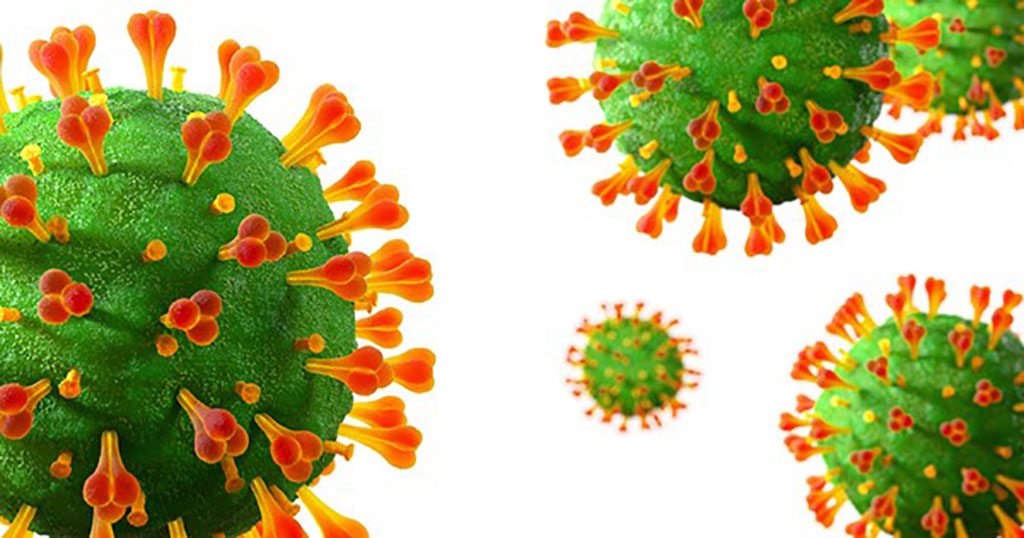 The study also indicates that the absence of the key immune cells for long lasting ability to fight the virus and casts doubt on an individuals' ability to produce the complete immune response needed for a vaccine to work.
The study findings are published on a preprint server and are pending peer-review.
https://www.medrxiv.org/content/10.1101/2020.09.05.20187435v1.full.pdf
The study team found that only patients recovering from severe or moderate conditions had memory immune cells targeting the Sars-CoV-2 coronavirus.
To date, it is estimated that about 80 per cent of individuals who have tested positive had mild or no symptoms.
It is becoming a major concern among the research and medical community if such individuals can become infected again with the anticipated deadlier second wave fast approaching with the cooler seasons of the Northern hemisphere.
The study findings will lay the groundwork for designing new and real proper second or third generation vaccines that could really work unlike the current 9 vaccines that are in phase 3 trials that were based on genetic vaccine platforms that were conceptualized in 1992 but to date no vaccine based on these platforms have ever been approved or has been proven to works effectively.
To date there are about 142 COVID-19 vaccines being developed globally worth observing while the are many more that are simply a waste of time and initial studies on animal models and initial human trials have suggested that most of those vaccine candidates could generate various degrees of antibody responses, and elicit T Cell responses.
Frighteningly countries like China and Russia which have a very bad track record in terms of developing vaccines in the past for various other diseases have approved their vaccines despite lack of concrete safety and efficacy data and started the vaccination exercises on parts of their populations already.
The Chinese research team studied blood samples collected from nearly 60 patients in Chongqing, in southwest China, at different stages of disease development. Their conditions ranged from serious to asymptomatic. The patients were then compared with eight healthy volunteers recruited by the military with no previous contact with the virus.
The immunity differences were "striking", the study team said.
Patients with no or mild symptoms failed to generate any of the lasting cells that target the coronavirus, according to their analysis. Memory B cells are generated by the immune system, and are capable of recognizing the virus and producing antibodies even decades after infection.
The study did noticed an increase of "helper" and "killer" T cells in these patients but these T cells are another type of immune cells that can attack foreign intruders, but they are not specifically targeting Sars-CoV-2. The study team suspected that they were remnants of previous infections caused by other types of coronavirus that resulted in common flu. These cells however offer no protection or immunity from the SARS-CoV-2 coronavirus.
Severe COVID-19 patients, who had fought hard against the coronavirus, some of them close to death for weeks, had acquired a large amount of memory B cells, so were more equipped to fend off another attack.
However these very sick patients had been unable to produce enough, if any, T cells, the study found. The cause of this strange phenomenon was unclear.
The researchers note that In either case, the patients' immune response was incomplete, Dr Ye and his colleagues said that the B and T cells usually need to work together to fend off a viral attack.
It is critical to induce both of those immune responses for a vaccine to prevent Sars-CoV-2 infection.
Many medical experts and researcher had assumed wrongly that memory T cells that were not specific to SARS-CoV-2 coronavirus but originated as a result from other previous human coronavirus infections could offer protection which is not the case.
Certain countries that have been unable to stop the spread of the outbreak have expressed hope that their populations would eventually acquire herd immunity which in reality is not really going to help.
Stupidly, the White House COVID-19 adviser Dr Scott Atlas has argued that infection of low-risk groups such as young people would not lead to more deaths.
The first official documented case of a reinfection was reported in Hong Kong a fortnight ago and since then numerous documented cases are emerging and being reported in Belgium, Italy, UK and even the United States
Interestingly a non-peer-reviewed study published by researchers from Ecuador documented the case of young male patient who had shown mild symptoms during his first infection but developed a severe condition when he was re-infected.
Another similar case was also reported in Nevada-United States involving a 25 year old male who got re-infected but experience severity the second time round.
More and more it is emerging that the SARS-CoV-2 immunity is short lived and that the current COVID-19 vaccines under development and trials will not be effective. There has been many studies showing that antibodies or T-Cells are elicited based on certain vaccines or antibody protocols but the questions that arise: Are they the right immune cells?, and are they specific to SARS-CoV-2?, and they do really have neutralizing capability against the SARS-CoV-2 coronavirus? Also interesting to explore is whether and can the SARS-CoV-2 be able to evolve to evade these immune responses?
For more on
COVID-19 Immunity
, keep on logging to Thailand Medical News.