Chinese Coronavirus Now In The Middle-East, The Land Of MERS Virus, After UAE Reports Cases, Tibet Reports First Case
The
UAE
Ministry of Health and Prevention, MoHAP, has announced the first case of the new
coronavirus
in the
UAE
in members of a family arriving from the Chinese city of
Wuhan
.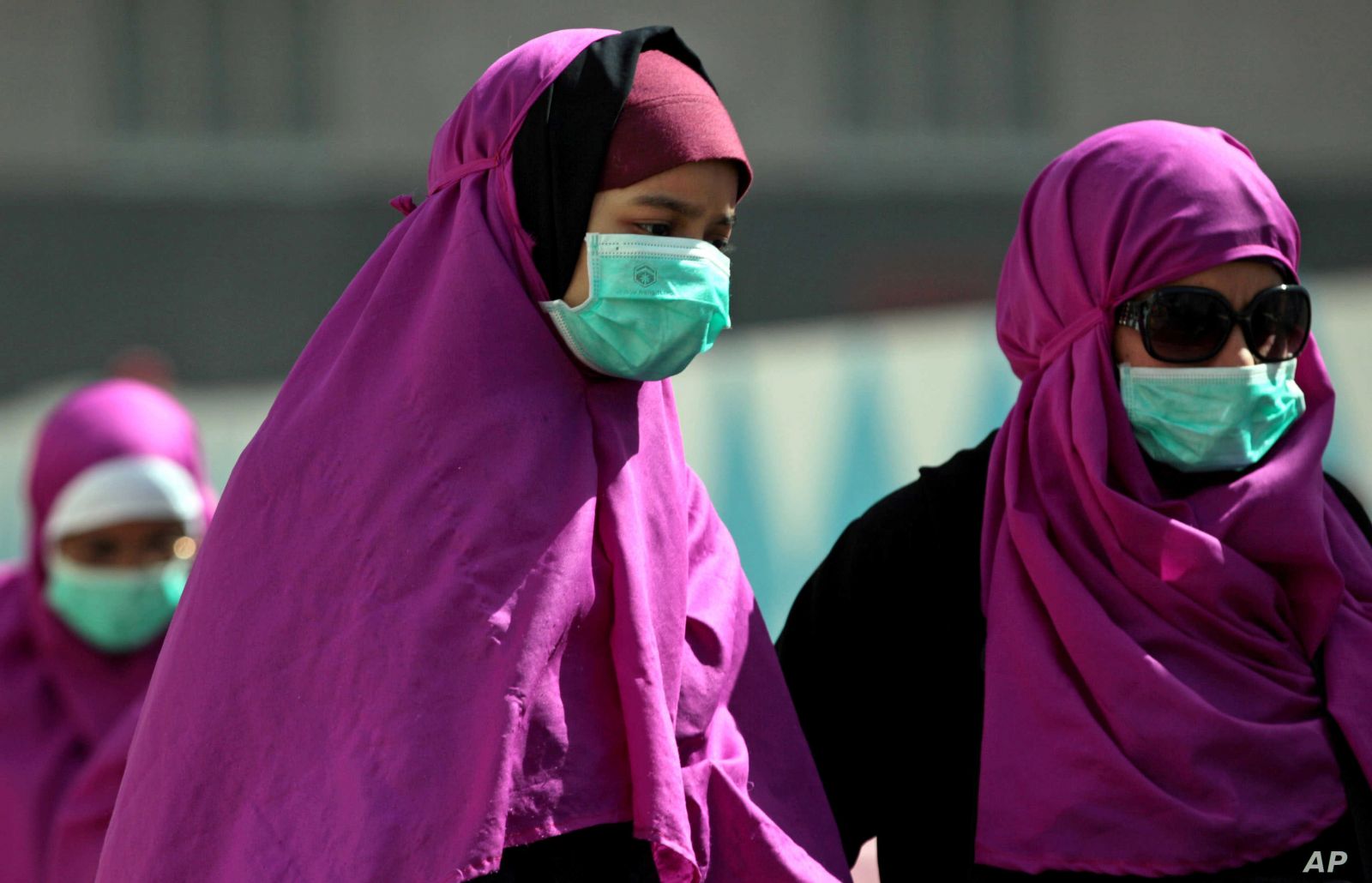 In a press statement issued on Wednesday, the ministry added that "the health condition of those infected are stable and they are currently under medical observation."
The Health authorities refused to confirm as to which city the infected are in and neither are they willing to disclose how many were infected but undisclosed sources that it was the city of Dubai and that it was a family of 4.
MoHAP confirmed that, in coordination with health authorities and the concerned authorities in the country, it has taken "all the necessary precautions in accordance with the scientific recommendations, conditions and standards approved by the World Health Organisation with regards to handling the new
coronavirus
." "The general health condition is not a cause for concern," it emphasized in the press statement.
The UAE Ministry stressed that the epidemiological investigation centres in the country are working around the clock to early report any cases of the
coronavirus
, noting that the health system in the country "works very efficiently and that the ministry is closely following the situation in a way that guarantees the health and safety of everyone."
An interesting point that was raised by an Arab media journalists was that as there still small sporadic pockets of the MERs
virus
eruptions all over the Middle-east occasionally, could the Chinese
2019-nCoV virus
and the Arabic MERS virus ever combine to form a hybrid strain. (though the question sounded slightly ludicrous, answers to it by medical and virology experts would be interesting.)
Tibet also reported its first case today. Prior to this, it was the only 'province' in
China
without any infected cases.
Meanwhile,
Wuhan
's Communist Party chief Ma Guoqiang said this afternoon that the death toll has now risen to 137 with about 6138 infected. All increases were from
Hubei
. He added that testing facilities have now improved with nine hospitals in
Wuhan
able to conduct the required diagnostic tests without the need to send samples to the
China
CDC Office in Beijing. However he stressed that the Hubei provincial CDC centre only had the capacity to conduct tests on not more than 300 cases per day. (
Thailand Medical
News is still confused, as if the maximum testing capacity was 300 cases per day for just Hubei province alone, how come in certain days increments of more than 300 of those infected for just Hubei province alone was announced?)
The situation in other provinces of
Chongqing
, Henan , Hebei and Shanghai is now also fast accelerating with hospitals starting to look like those in Wuhan.
Chongqing
is fast becoming the second province besides Hubei to have the most number of infected cases in
China
.
Globally, the number of suspected
coronavirus
cases and those being place under observation is rapidly increasing but many governments are either trying to conceal or downplay the situation due to political and economical reasons.
The number of
coronavirus
infected cases internationally stands as :
Thailand
(14 cases), Hong Kong (8 cases), Singapore (7 cases), Malaysia (7 cases), United States (5 cases), Macau (5 cases), Australia (5 cases), Taiwan (5 cases), South Korea (4 cases),
UAE (4 cases),
Japan (4 cases), France (4 cases), Germany (4 cases), Vietnam (2 cases), Canada (1 case), Nepal (1 case), Mexico (1 case) and Africa-Cote d'Ivoire (1), Sri Lanka (1 case),
For more updates about the
China

coronavirus

epidemic
or the
Thailand Coronavirus
scenario, keep on checking at :
https://www.thailandmedical.news/articles/coronavirus