China Says Patients in Critical Condition Fast Rising To 1,252. Current Dead Toll Is Now 140, Infected 6189, Under Observations 147, 617, New Cases In Hong Kong and Ukraine
China
Health Authorities announced this evening that the number of individuals that are in a severe critical condition as a result of the
coronavirus
have now rapidly increased in the last 24 hours. The current number of such patients stands as 1,252 patients as of 1700 hours (Beijing time)
Interesting Data About Chinese Travellers Who Went Overseas From December 2019 till January 23rd 2020.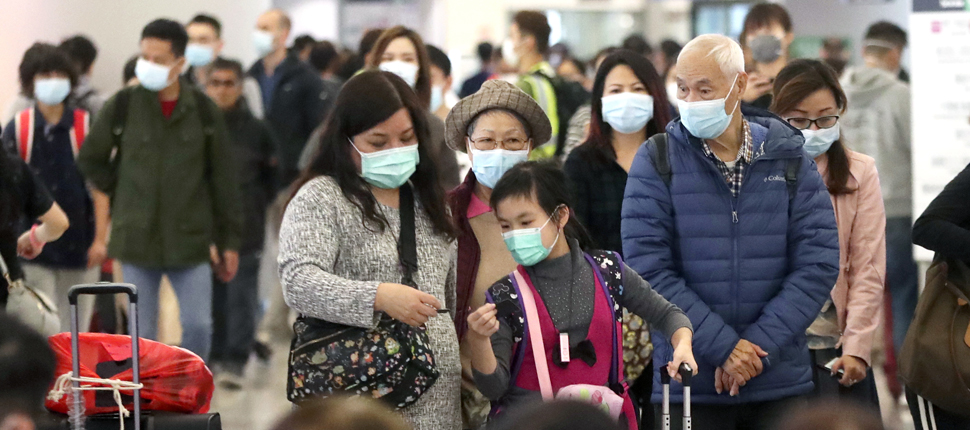 Interesting data for epidemiologists has emerged about the number of Chinese travellers travelling internationally for the months of December 2019 and January 2020. According to figures from
China
, 5.4 million Chinese travelled to various overseas destinations in the month of December 2019 while for January 2020 till the 23rd, more than 6.8 million Chinese had travelled to various overseas destinations.
In January alone, more than 4.79 million residents from the epicenter of
Wuhan
had left the city leaving behind 9 million residents. This data was publicly announced by the Mayor of
Wuhan
, Zhou Xianwang.
Of these, about 3.65 million had travelled to other parts of
China
while about 1.14 million had travelled internationally, some directly via airports in
Hubei
while other through other airports in
China
.
Also interesting is that
Thailand
received more than 920,000 Chinese visitors from December 2019 to 23rd January 2020. It is roughly estimated that about 380,000 were from
Wuhan
.
Also disturbing is the fact that local Thai media has been reporting that there are currently more than 20,000
Wuhan
residents who are stranded in
Thailand
.
All this unconfirmed figures has some alarming implications for
Thailand
as should the number of infections start rising, it could become the "Hub Of The
Coronavirus
" outside
China
!
It must be noted that Chinese are still leaving
China
in droves from other city airports in China and that
Thailand
is one of the few countries still receiving thousands of them each day.
Hong Kong has confirmed two more cases about 15 minutes ago bringing the total to 10.
Meanwhile in Ukraine, a first case of the
coronavirus
has been confirmed in Kiev. This is has been proven by the diagnostic results revealed by the Kiev City Lab Center of Ukraine's Healthcare Ministry. There are two more highly suspected cases that are pending test results.
The number of&amp ;nbsp;global
coronavirus
infected cases stands as :
Thailand
(14 cases), Hong Kong (10 cases), Singapore (7 cases), Malaysia (7 cases),
Australia (7 cases),
United States (5 cases),Macau (5 cases), , Taiwan (5 cases), South Korea (4 cases),
UAE (4 cases),
Japan (4 cases), France (4 cases), Germany (4 cases), Vietnam (2 cases), Canada (1 case), Nepal (1 case), Mexico (1 case) and Africa-Cote d'Ivoire (1), Sri Lanka (1 case), Ukraine (1 case)
Meanwhile, the Brazilian Ministry of Health confirmed three highly suspected cases of the new coronavirus called
2019-nCoV
, in the city of Belo Horizonte, in Minas Gerais. One patient was a 22-year-old girl who recently returned from a trip to
Wuhan
, the epicenter of the disease in
China
while another two were Chinese males.
Brazil Health Minister Luiz Henrique Mandetta announced during a press conference that the patients were in a stable condition and that family and relatives of the infected were fine and not showing any symptoms. He also said that they are numerous other suspected cases but genomic and diagnostic tests have yet to confirm if they are affected with the new
coronavirus
strain.
Just Added at 18.57pm :
Australia announces new cases, current total is now 7 cases.
For more updates about the
China coronavirus epidemic
or the
Thailand Coronavirus
scenario, keep on checking at :
https://www.thailandmedical.news/articles/coronavirus