China Coronavirus Death Toll At 492, Infected 24,395, All 34 Provincial Divisions In China Now Have Thousands Of Suspected Cases
China coronavirus
death toll as of 7.15am Beijing time stood at 492 with the number of individuals infected at 24,395 and more than 2,720 in critical condition. (Note that this are figures released by Chinese health officials with their standard reporting protocol of only adding in deaths and those infected after people have had the diagnostic test done to confirm that they afflicted with the
coronavirus
. However test kits are scarce and most are not tested unless conditions are severe. Also should a patient dies but has not been tested, the death is deemed as due to other causes and not due to the
coronavirus
!).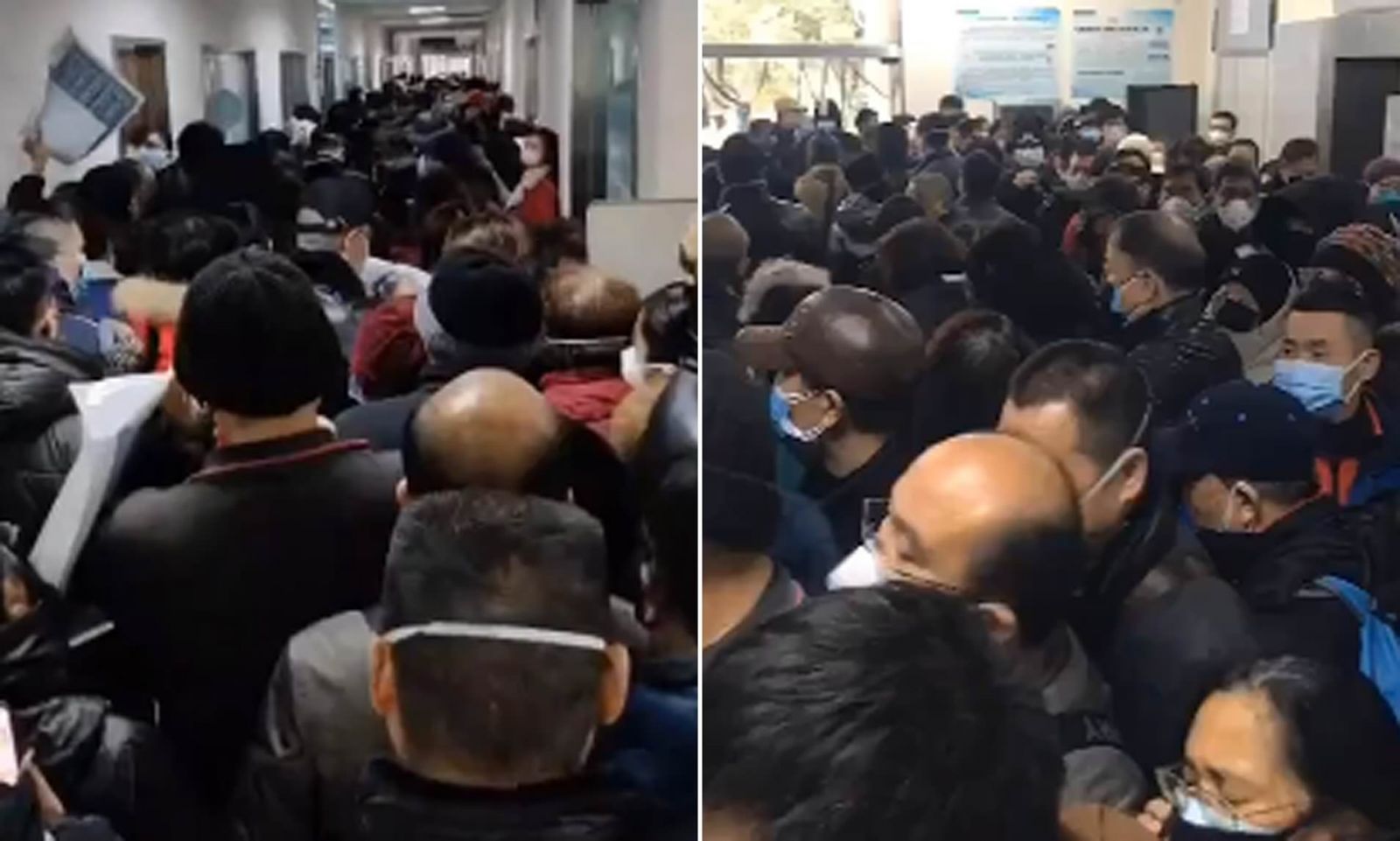 An Overcrowded Provincial Hospital In China
Off late, (the last 5 days)
China
health officials are employing a tactic of only divulging figures with adds ons to only of developments from Hubei to past nationwide figures.
However, Chinese doctors and healthcare professionals are reporting that deaths and numbers infected as a result of the
coronavirus
in other provinces are also greatly increasing but not being reported.
Lockdowns have now been extended to most cities in Zhejiang province yesterday while lockdowns are expected tonight for Chongqing, and Henan and Hebei provinces, where the infection rates are also fast escalating.
These lockdowns in total will now affect almost 140 million people or about 10 percent of
China
's population.
Speculations and rumors are also emerging about the province of Jilin, where the famed city of Harbin is located. Accordingly, the number of infected and deaths in that province is now almost equal to that of Hubei but
China
authorities are not divulging the details of the situation there. Authorities have closed all access to the province but it has not been listed officially as a city of province under lockdown.
Thailand Medical
News is not able to confirm or verify anything about this development as our ground staff in
China
have no access to that province yet.
It must be noted that as of now, no foreign observers or media are allowed in
China
unless with permission and that all reporting currently is via
China
State authorities.
Meanwhile, The European Union is now planning to impose complete travel bans to and from
China
, following in the footsteps of the US in order to protect its citizens there from the risk of the
coronavirus ng>
spread.
WHO which had warned against countries against imposing travel band and border closures has lost its credibility and many are just regarding it as a' paper tiger.' More than 42 countries have defied its warnings and have imposed their own travel bans or restrictions, flight stoppages and border closures.
Many are also questioning WHO'S motives especially under the leadership of Ethiopian national, Dr. Tedros Adhanom Ghebreyesusas, as it seems to be constantly praising China's efforts despite the apparent mess and failure and it always constantly talking about funding or resources for poorer nations during this
coronavirus
epidemic crisis but by itself have yet to come up with any concrete strategies of their own to curtail the
coronavirus
spread globally and also control the situation in
China
.
For reliable and accurate updates about the
China coronavirus

epidemic
or the
Thailand

Coronaviru

s
scenario, keep on checking at:
https://www.thailandmedical.news/articles/coronavirus