Canada News: Canada Extends Ban On International Travelers As COVID-19 Cases Are Surging In The Start Of The Cool Season
Canada News
: It was announced on Latest on Wednesday that Canada has extended a ban on non-essential international entries until the end of October as the country was gripped by a surge in COVID-19 cases.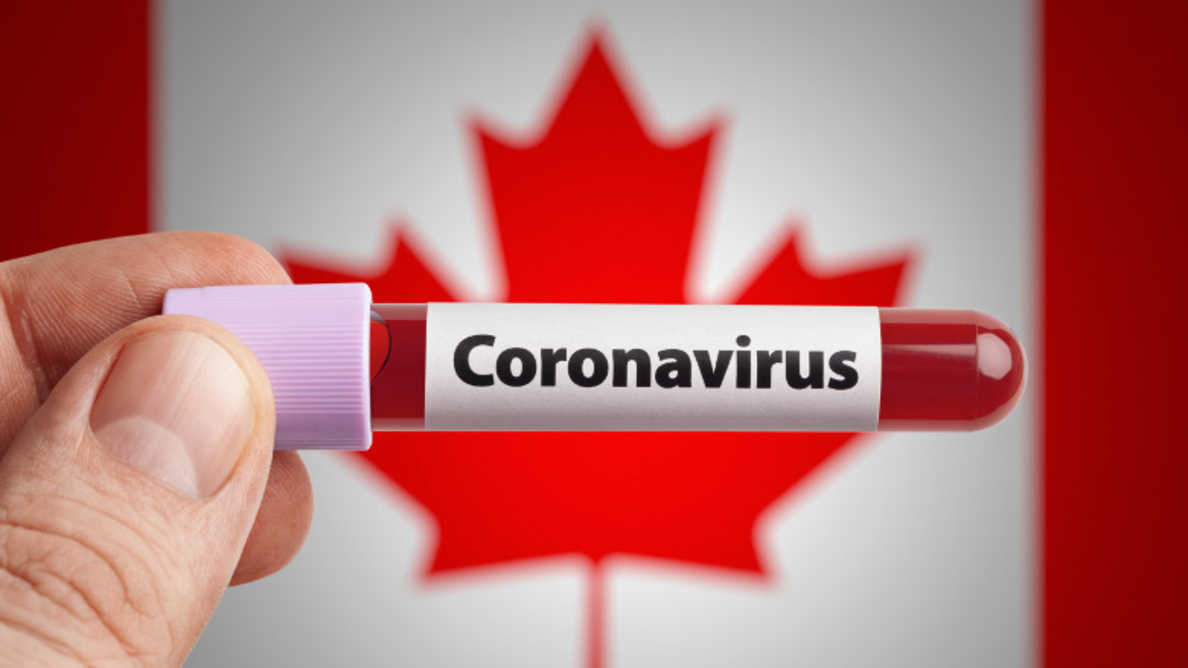 The further extension comes amid a second wave of infections caused in part by the return to school or work of millions of Canadians after summer breaks.
Public Safety Minister Bill Blair told media, "We are extending the existing restrictions on non-U.S. international travel into Canada until October 31, 2020."
The extended restriction, which has been in force since mid-March, makes an exception for spouses, children, parents or guardians of Canadian citizens or permanent residents.
America has a separate relationship with Canada under which non-essential travelers aren't allowed into Canada but essential workers can get across the border. That arrangement expires on October 21.
In
Ontario
, health officials say they are expecting new daily cases of COVID-19 to reach 1,000 in the first half of October, as the province confirmed another 625 new infections on Wednesday.
Adalsteinn Brown, the Dean of the Dalla Lana School of Public Health at the University of Toronto, told media, "The number of new cases reported daily are doubling every 10 to 12 days. That means the province could see a 'remarkably high surge' in the next coming weeks."
He added that the growth in infections was initially limited to the 20-39 age group, however now, cases are climbing in every age group.
Brown said, "Although we see a large amount of infections among younger people right now, this is likely starting to spill over into older age groups, which is where we see the most tragic and most challenging consequences for health and for the health-care system."
It was reported that at
Alberta
's Foothills Medical Centre, some patients are being transferred to another hospital because of the COVID-19 outbreaks at the Calgary facility earlier this month.
To date, four patients have died and 60 positive cases have been identified in patients, staff and visitors. The outbreak has also caused dozens of surgeries to be postponed.
Dr Stephanie Smith, the director of infection prevention and control at the University of Alberta Hospital in Edmonton said, "It's somewhat horrifying, to be honest, to see those kinds of numbers. It severely impacts the hospital's ability to provide care, and certainly we are seeing that across the province in that there are services that are being diverted to other hospitals. So it's very concerning."
It was also reported that residents in
Manitoba
are being warned about another outbreak at a personal care home.
Health officials say that the Calvary Place Personal Care Home in Winnipeg is moving to red, or critical, level on the province's pandemic response system.
In another development, unions representing front-line staff in the province says the increase in active coronavirus cases are contributing to the burnout of health-care workers.
The unions reported that In a seven-week period in August and September, 61 health-care workers tested positive, making up the bulk of the roughly 100 such cases over the past six months, according to COVID-19 surveillance data from the province. The surge in cases are adding strain to the health-care sector as employees are being required to work more overtime due to staffing shortages, said the Manitoba Nurses' Union and the Canadian Union of Public Employees.
It was said that on Wednesday, 40 new cases of COVID-19 were confirmed in Manitoba, bringing the total number of active cases to 599.
More than three-quarters of the new cases ie 31 are in the Winnipeg health region.
New COVID-19 cases were also announced in each of the other four health regions in the province.
Altogether there are four in the Southern Health region, two in the Prairie Mountain Health region, two in the Interlake-Eastern health region and one in the Northern Health region.
As of Wednesday, Canada had 158,758 confirmed or presumptive coronavirus cases. Provinces and territories listed 134,971 of those as recovered or resolved. The tally of deaths based on provincial reports, regional health information stood at 9,333.
While the number of active coronavirus cases continue to rise across the country, Health Canada regulators approved the ID NOW rapid COVID-19 testing device on Wednesday.
The new Abbott Laboratories-backed molecular devices can be administered by trained professionals at places like pharmacies, without the need for a laboratory to determine if someone is infected with the virus.
The POC or point of care devices could give results in 15 minutes and could help improve tests for communities across Canada dealing with a surge in coronavirus cases.
So far the vast majority of tests have been done at public health clinics, with samples then sent to laboratories for analysis a process that can take days.
Since the cold season has started, it may be time to take some symptoms off the COVID-19 checklist, says New Brunswick's chief medical officer of health.
Dr Jennifer Russell said her colleagues from across the country have talked about "streamlining" testing requirements to avoid a logjam of tests for people who end up simply having a cold.
Most of the symptoms for COVID-19 overlap with those of the common cold, including a runny nose, sore throat and headache. Those are three of the 10 symptoms British Columbia removed last week.
Dr Russell said the system can handle the current situation, but if there's a spike in COVID-19 cases in New Brunswick, then the checklist may have to be scaled back.
The province of
Quebec
is making sure people follow its newly strengthened public health rules, especially in the province's red zones where COVID-19 cases are surging.
With effect from Wednesday, police will be issuing $1,000 fines to those who gather in private residences or protests without wearing a mask.
Premier François Legault told media, "Police officers will start by trying to disperse the gatherings, but if people don't co-operate, fines can be given."
He said that police will be authorized to demand proof of residency and if residents refuse entry, officers will be able to obtain warrants faster through a new, virtual system that was established in collaboration with the Crown.
Public Security Minister Geneviève Guilbault said, "We had to give the police the means to intervene." Normally the process for obtaining a warrant can take a day or two, but that won't work when police want to break up parties that very same evening.
Besides banning all gatherings, even outside in public parks, Quebec also has made masks mandatory for those who wish to march or protest.
It was said that Quebec recorded 838 new cases of COVID-19 but no deaths on Wednesday. Since the start of the pandemic, there have been 74,288 confirmed cases and 5,834 people have died in the province.
For more
Canada News
, keep on logging to Thailand Medical News.