BREAKING! U.S.CDC To Announce Today Shortening Of COVID-19 Quarantine Period To Between 10 To 7 Days. Will Thailand Follow Suit?
COVID-19 Quarantine
: It has already been confirmed that the U.S. CDC or the Centers for Disease Control and Prevention is to officially announce this evening in the U.S. a new federal policy to shorten the recommended length of quarantine after exposure to someone who is positive for COVID-19, as the SARS-CoV-2 virus rages across the nation.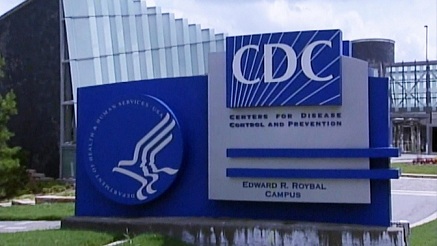 A senior administration official said that the new guidelines, which are set to be released as soon as Tuesday evening, will allow individuals who have come in contact to someone infected with the SARS-CoV-2 coronavirus to resume normal activity after 10 days, or 7 days if they receive a negative test result. That's down from the 14-day period recommended since the onset of the pandemic.
The federal state official, who spoke on the condition of anonymity to preview the announcement, said the policy change has been discussed for some time, as scientists consulting to the White House have studied the incubation period for the novel coronavirus.
This new policy would hasten the return to normal activities by those deemed to be "close contacts" of those infected with the virus, which has infected more than 13.6 million Americans and killed at more than 270,700.
Although the U.S. CDC had said the incubation period for the virus was thought to extend to 14 days, most individuals became infectious and developed symptoms between 4 and 5 days after exposure.
This is not the first time that the U.S.CDC has adjusted its guidance for the novel coronavirus as it adjusted to new research. In July the agency shortened, from 14 days to 10, its advice on how long a person should stay in isolation after they first experience COVID symptoms provided they're no longer sick.
The new guidance was presented Tuesday at a White House coronavirus task force meeting for final approval and it was approved during that meeting.
Many experts and healthcare professionals are angry and worried by the new policy as many new studies and documented cases have shown that the incubation periods can be much longer and in reality with the new types of mutated strains of the SAR-CoV-2 emerging, there seems to be anomaly to these initial suggested periods of incubation and viral shedding. Even the reliability of the nasal swab PCR tests are now being questioned.
Some experts are warning that this new policy could have catastrophic consequences while other are suggesting that if such is the case, maybe it is just better to do away with any quarantines and social distancing and lets nature takes it cause, however bad it may be.
Thailand is one country whose tourism industry and economy has taken a bad beating as a result of border closures and quarantine issues is trying to find ways to revive its tourism industry and has been exploring the possibility of shortening the quarantine period as well. Perhaps it can take the cue from America and shorten the quarantine periods to 7 days or even lesser.
It would be fun to see more infections and deaths globally as generally people are still complacent about the COVID-19 pandemic and also people have not really woken up to the seriousness of the disease even in terms of the long term health comp lications etc. People do not even support medical websites or calls for funding into research such as herbs and phytochemicals as alternatives to be used as adjuvants to treat COVID-19 despite the effectiveness of numerous of these compounds. Many of these 'sub-humans' can still spend on porn, stupid luxuries and even on unhealthy foods but will not support medical related causes.
It will be fun the next few months into the second wave and also when the mass vaccination programs starts. But it will really be the third waves and fourth waves that will really eradicate a huge percentage of the human population as anticipated.(Yes even with the so called 'effective vaccines', COVID-19 is not going to go anyway soon!...it is expected to be around for the next 2 to 3 years with increasing ferocity.)
For more on
COVID-19 Quarantine
, keep on logging to Thailand Medical News.