BREAKING! U.S. CDC Reports First Case Of Human Infection With Swine Flu Virus And Warns More To Come!
U.S. Medical News
: The U.S. CDC has reported the first case of human infection in America with the swine flu variant A H3N2v virus in a male individual who contracted the infection at a recent agricultural fair.
https://www.cdc.gov/flu/swineflu/spotlights/first-human-infection-2022.htm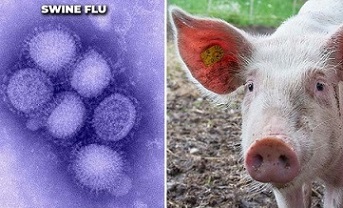 Swine Influenza (swine flu) is a respiratory disease of pigs caused by type A influenza virus that regularly causes outbreaks of influenza in pigs. Swine flu viruses do not usually infect humans, but rare human infections have occurred.
The infected patient was not hospitalized and is recovering from their illness. But many others who attended the fair have reported similar respiratory illness and are being tested.
Most of the pigs tested at the fair turned out positive for the virus.
Experts are warning that many people already previously infected with the SARS-CoV-2 virus and its various emerging variants could have a dysfunctional immune system which makes them even more susceptible to other viral infections including the swine flu virus. Furthermore, the pathogenesis of swine flu in humans is totally unknown as well as what long term health implications infections with the swine flu virus could cause.
More concerning, experts are speculating that preliminary genomic sequencing data is indicating the swine flu specimens detected at the agricultural fair showed new mutations which could indicate that the virus it was evolving for transmissions to humans.
According to
U.S. Medical News
outlets, the U.S. CDC has issued warnings about individuals wanting to visit agricultural fairs or are involved with pig farming to be more cautious. The U.S. CDC also expects more cases of human infections involving the swine flu in coming days and weeks.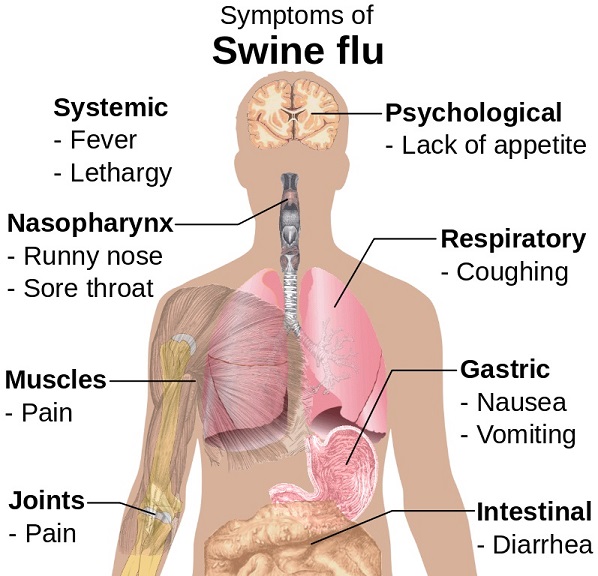 Thailand Medical News has been floating a new hypothesis for a while now that with almost half the global human population already exposed to the SARS-CoV-2 virus, majority will have a dysfunctional immune system or will be immunodeficient and this new 'immune landscape' will provide an opportunity for various different existing dormant or active viral pathogens and even other pathogens to evolve and mutate and emerge to re-infect vast populations again.
We are already witnessing the emergence of various once known eradicated or controlled diseases and they will be more in the coming months and years.
Already the United States beside having to deal with various SARS-CoV-2 variants, now have a monkeypox crisis, a possible polio outbreak and various other disease outbreaks ranging from new drug resistance STIs, newer forms of lyme disease, measles and also food borne infections etc.
For the latest
U.S. Medical News
, keep on logging to Thailand Medical News.