Breaking! Thailand Reports 43rd Coronavirus Case While Health Minister Reassures Of Ample Drugs In Case Situation Escalates
Thailand has reported another confirmed coronavirus infection. The patient has been identified as a 22 year old female according to a senior health official.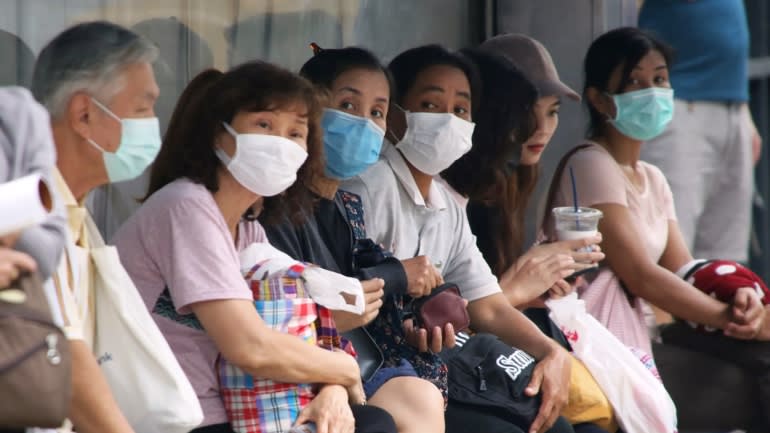 It was reported that she works in the same company as another confirmed infected male patient who is a driver for foreign tourists especially those from China, Dr Sukhum Kanchanaphimai, the permanent secretary of the health ministry, commented in a news conference.
Based on a systematic procedure of locating all people who have had prior contact with confirmed infected patients, the Ministry of Public Health was able to locate her and get her tested in time before she could have spread the disease unknowingly to more people.
The Department of Disease Control has also added two other countries, France and Germany to the existing list of countries such as China, Macau, Hong Kong, Taiwan, Japan, South Korea, Singapore, Iran and Italy that Thai nationals should avoid travelling to due to the existing coronavirus outbreaks there.
Advisor to the Disease Control Department, Dr Tawee Chotpitayasunondh commented that the coronavirus outbreak in Thailand had not reached its third stage, which is defined as rapid spreading with considerable patient numbers at the community level. However, he said that health officials were already prepared to cope if the outbreak enters the third stage.
Meanwhile, Thailand's Health Minister, Anutin Charnvirakul has reassured the public that Thailand has ample stocks of drugs to deal with the current situation and even if the momentum escalates, it already has the various designated experimental drugs in stockpile to deal with such a health emergency.
The designated experimental drugs for the Covid-19 disease include a variety of antivirals such as Favipiravir, Remdesivir and also Chloroquine. Other flu antivirals that have shown efficacy such as Oseltamivir when used in conjunction with HIV antivirals such as Lopinavir/Ritonavir have also been procured and kept in stockpile.
Mr Anutin said that he had a meeting with Chinese charge d'affaires Yang Xin, and had asked China for a favour, to allow export of the medicines to Thailand to treat Covid-19 patients here. China has to date developed a range of medications and has started mass production of these medicines but have banned any exports of these medicines to any other countries.
Mr Anutin added, "These medicines are used to treat Chinese people, who comprise the majority of patients here. The Chinese government has not allowed the export of these medicines, so far."
Mr Anutin said that the Government Pharmaceutical Organisation had bought a quantity of such medicines from China last week through its special connection with a pharmaceutical counterpart.
The Minister of Public Health and the various teams at the Public Health Ministry has been praised by numerous foreign governments and organizations for managing to control the coronavirus situation in Thailand extremely well so far.
For more updates on
Thailand Coronavirus
situation, keep logging on to Thailand Medical News.