Breaking News! Indonesia Coronavirus News: Bali Announces Bans On Foreign Tourists For Rest Of 2020 Over COVID-19 Fears
Indonesia Coronavirus News
: In a shocking official announcement, authorities announced that foreign tourists will not be allowed to visit Bali for the rest of 2020 due to coronavirus concerns.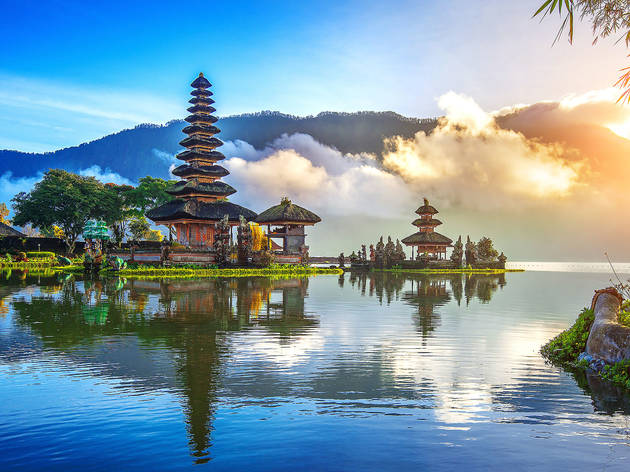 Bali's governor said that the local administration was scrapping a plan to open up the Indonesian island from next month.
The scenic holiday hotspot re-opened beaches, temples and other tourism spots for domestic visitors at the end of July and had said it would let foreign tourists return on September 11.
However the plan has now been cancelled over concerns about Indonesia's mounting virus cases and with many foreign nationals subject to travel bans in their home countries.
There are however speculations going around that certain South-east Asian government are afraid of opening the countries to foreigners as most of South-east Asia were only exposed to the milder strains at the start of the outbreak but the emergence of newer sub-variants of the D614G strain which is believed to be more infectious and also likely to cause more severe symptoms (though not scientifically verified publicly) could make things more worse here. There are also rumors going around that as a result of America promoting extensive plasma therapy, more antibody-resistant strains might appear coupled with other rumors that America and Europe are the breeding grounds of a variety of newer strains whose characteristics were unknown just yet and that the spread of these strains to South-East Asia could be catastrophic.
Only two countries seems unfazed by all this, ie Thailand and Singapore, two economically desperate countries willing to sacrifice for the tourist dollar. There are plans underway for them to open their countries to foreigners subject to certain conditions as early as next month.
Meanwhile Jakarta is also yet to lift its ban on foreign tourists entering Indonesia.
Bali's governor Wayan Koster told media on Saturday, "The situation in Indonesia is not conducive to allow international tourists to visit Indonesia, including...Bali. The central government supports Bali's plans to recover tourism by opening the doors for international tourists. However, this requires care, prudence, not to be rushed, and requires careful preparation."
The Governor did not give an indication of a new date for allowing foreign tourists to visit.
To date the volume of flights to and from Bali plummeted during the global pandemic, leaving hotels empty and restaurants struggling to survive.
However Bali has recorded some 49 deaths and just over 4,000 cases of coronavirus.
The Governor added, "New cases are under control, the recovery rate is increasing and fatality rate is under control."
Countrywide, Indonesia has seen at least 6,680 COVID-19 deaths with more than 153,000 confirmed cases.
For more on
Indonesia Coronavirus News
, keep on logging to Thailand Medical News.