BREAKING NEWS! Government Says No Laws To Quarantine Illegal Workers Returning To Thailand From South Korea Due To Coronavirus
Thailand Coronavirus
Updates: It was reported today that a senior Thai government minister said that Thailand has no plans to quarantine any of the Thai illegal workers that have been asked to return by the South Korean authorities who will waiver any legal issues against them as the coronavirus situation escalates in South Korea. Being illegals, these Thais have no rights to free healthcare in South Korea.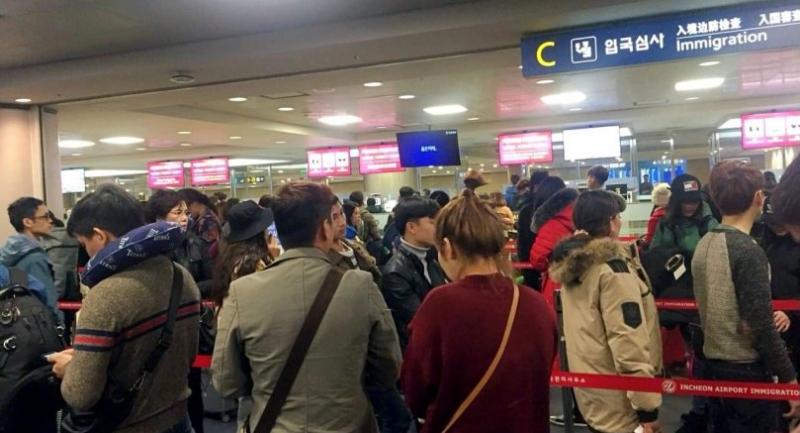 Thai government officials said that as South Korea has not declared an official lockdown, unlike China's Wuhan, the returnees are not required to enter into compulsory quarantine.
The announcement has created fears and panic all over the country today with many worried that despite the hard work and efforts of the Minister for Health, Anutin Charnvirakul and also the teams at the Ministry of Public Health and also other ministries, to keep Thailand safe and relatively unharmed from the global coronavirus pandemic, the situation will quickly go downhill as there are more than 140,000 Thais working illegally in South Korea.
The senior minister who is a deputy prime minister said that there is nothing that can be done to even ensure these returnees even self-isolate themselves and do not go out and spread the disease. He said that they could only be told but no law to enforce them to abide.
Dr Suwanchai Wattanayingcharoenchai, director-general of the Disease Control Department, said the Public Health Ministry was considering whether to apply the same measures as applied to the Wuhan cases but is needs the cooperation of the other ministries to enforce new regulatory measures.
Public health officials has been forced to consider more strict measures as thousands of these illegal Thai workers in South Korea, known as
phi noy
(little ghosts), have been returning home. Its estimated that there are about 20,000 Thais working legally and more than 140,000 working illegally.
Many are worried as a majority of these illegal workers are actually returning back from Daegu, the epicenter of the coronavirus outbreak in South Korea.
The Public Health Ministry did mention on Tuesday that health volunteers across the country will be employed to monitor the health of Thais returning from South Korea but this gave little reassurance to the public.
Thailand Medical News will be developing a separate microsite to deal with the daily or hourly news updates that is likely to emerge in a week or two due to this latest development.
Meanwhile, Thais are getting more upset and angry due to the acute mask shortage nationwide. In the early stages of the outbreak, the Commerce Minister, Jurin Laksanawisit who is from the Democrat party, had assured the public that he had ensured sufficient stockpiles of mask in the country even in an epidemic situation but to date there is no mask available for sale in most places and some vendors are selling mask online at inflated prices. The situation is getting so bad that even health officials at private hospitals and clinics have no access mask stocks.
Meanwhile many Thais are also appealing to the Ministry Of Digital Economy and the Thai internet police to help shut down websites, facebook accounts, line accounts and other platforms where there are vendors selling mask at inflated prices. Some pharmacies are deliberating opting not to sell masks at their walk in outlets as they prefer to sell them online at inflated prices.
For more on
Thailand coronavirus
updates, keep logging on to
Thailand Medical News
.