Breaking News! COVID-19 Research: New Study Indicates That Covid-19 Patients Could Develop Acute Myelitis
COVID-19 Research
: In a rare case study in Renmin Hospital of Wuhan University, medical researches came across a 66 year old male patient that had developed post-infectious acute myelitis.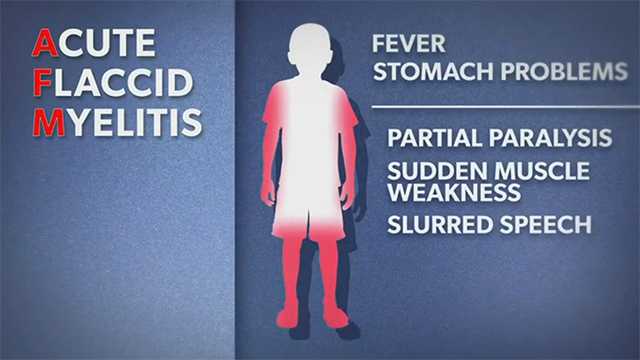 Acute myelitis or sometimes called acute flaccid myelitis (AFM) is a rare but serious neurologic condition. It affects the nervous system, specifically the area of the spinal cord called gray matter, which causes the muscles and reflexes in the body to become weak.
In the research conduct by Dr Kang Zhao ad his team from the department of neurology, renmin Hospital, the male patient with COVID-19 was admitted with acute flaccid paralysis of bilateral lower limbs and urinary and bowel incontinence. All serum microbiological studies were negative except for SARS-CoV-2 nucleic acid testing. Clinical findings could be ascribed to a post-infectious acute myelitis.
https://www.medrxiv.org/content/10.1101/2020.03.16.20035105v1.full.pdf+html
Based on the acute flaccid myelitis of lower limbs, urinary and bowel incontinence, and sensory level at T10, diagnosis of acute myelitis was more likely. After admission, oxygen inhalation treatment with high-flow nasal catheters was given. Meanwhile, the patient was treated with comprehensive drug therapies: ganciclovir( 0.5g once daily) for 14 days, lopinavir/ritonavir (500mg twice daily) for 5 days, moxifloxacin(400mg once daily) for 6 days, meropenem (1g twice daily) for 8 days, glutathione(1.8g once daily) for 14 12 days, dexamethasone (10mg once daily) for 10 days; human immunoglobulin (15g once daily) for 7 days, mecobalamin (1000ug once daily) for 14days; pantoprazole(80mg once daily) for 10 days. On the second day after admission, the patient's body temperature basically returned to normal, and the oxygen saturation was more than 93% at rest. There was no occurrence of adverse drug reactions and contraindications. The muscle strength of both upper limbs recovered to grade 4/5, and the muscle strength of both lower limbs was grade 1/5.
The study is the first reported a post-infectious myelitis case in the world, indicating acute myelitis might be the neurological complication of the SARS-CoV02 coronavirus.
In past studies, It had been demonstrated that microbes including mycoplasma pneumoniae, EBV, CMV, rhinovirus and measles were implicated in postinfectious acute myelitis.
References: West TW, Hess C, Cree BA. Acute transverse myelitis: demyelinating, inflammatory, and infectious myelopathies. Semin Neurol 2012;32:97-113. 12.

Coriolani G, Ferranti S, Biasci F, Lotti F, Grosso S. Acute flaccid myelitis temporally associated with rhinovirus infection: just a coincidence? Neurol Sci 2020;41:457-458. 13.

Colombo I, Forapani E, Spreafico C, Capraro C, Santilli I. Acute myelitis as presentation of a reemerging disease: measles. Neurol Sci 2018;39:1617-1619.
Mycoplasma pneumoniae was thought to be one of the most recognized infections. Probable hypothesis was that infectious organism was targeted against by immunologic system which also attacked central nervous system (CNS) tissue because of structural similarities between the microbial cellular wall components and neuronal receptors. In this study, the IgM antibody o f common infectious organisms including mycoplasma pneumoniae, EBV and CMV were negative, and the symptoms of acute myelitis occurred after high fever and diagnosis of COVID-19, suggesting 2019-nCov might be the pathogenic virus. Moreover, recent study showed that SARS-CoV-2 could enter the human body through ACE2 receptors on the surface of human cells and causes disease. It was intriguing that ACE2 receptors were also expressed on the membrane of spinal cord neurons, furtherly suggesting that SARS-CoV-2 was implicated in acute myelitis by the specific ACE2 receptors on the surface of spinal cord neurons.
There have been similar clinical manifestations in past patients during the early days in Hubei but not much attention was focused that it could be acute myelitis.
Medical experts are also warning that recovered patients with residual viral loads could also develop acute myelitis as times progresses.
For more on
COVID-19 Research
, keep logging on to
Thailand Medical News
KINDLY HAVE HEART AND HELP! Please help support our site and our initiatives to propel and aid research by making a donation to help sustain the site. Donations are accepted via paypal
:
https://www.thailandmedical.news/p/sponsorship