BREAKING NEWS : Conference In Singapore Leads Many International Attendees to Contract Coronavirus
UPDATED
Health experts are now advising people stay away from conferences and exhibitions in Asia especially those that have international participants or exhibitors after an incident in Singapore.
Accordingly, a business conference that took place in Singapore at the Grand Hyatt Hotel, located at downtown Orchard Road , which is a major shopping and tourists district sometime in January became an event that help spread the
coronavirus
to many unknowing international attendees including many South Koreans, Malaysians, and other nationalities including Chinese. There were also Singaporeans in attendance.
Singapore authorities are now investigating and trying to contact all attendees, majority who have returned back to their home countries to check on their health conditions.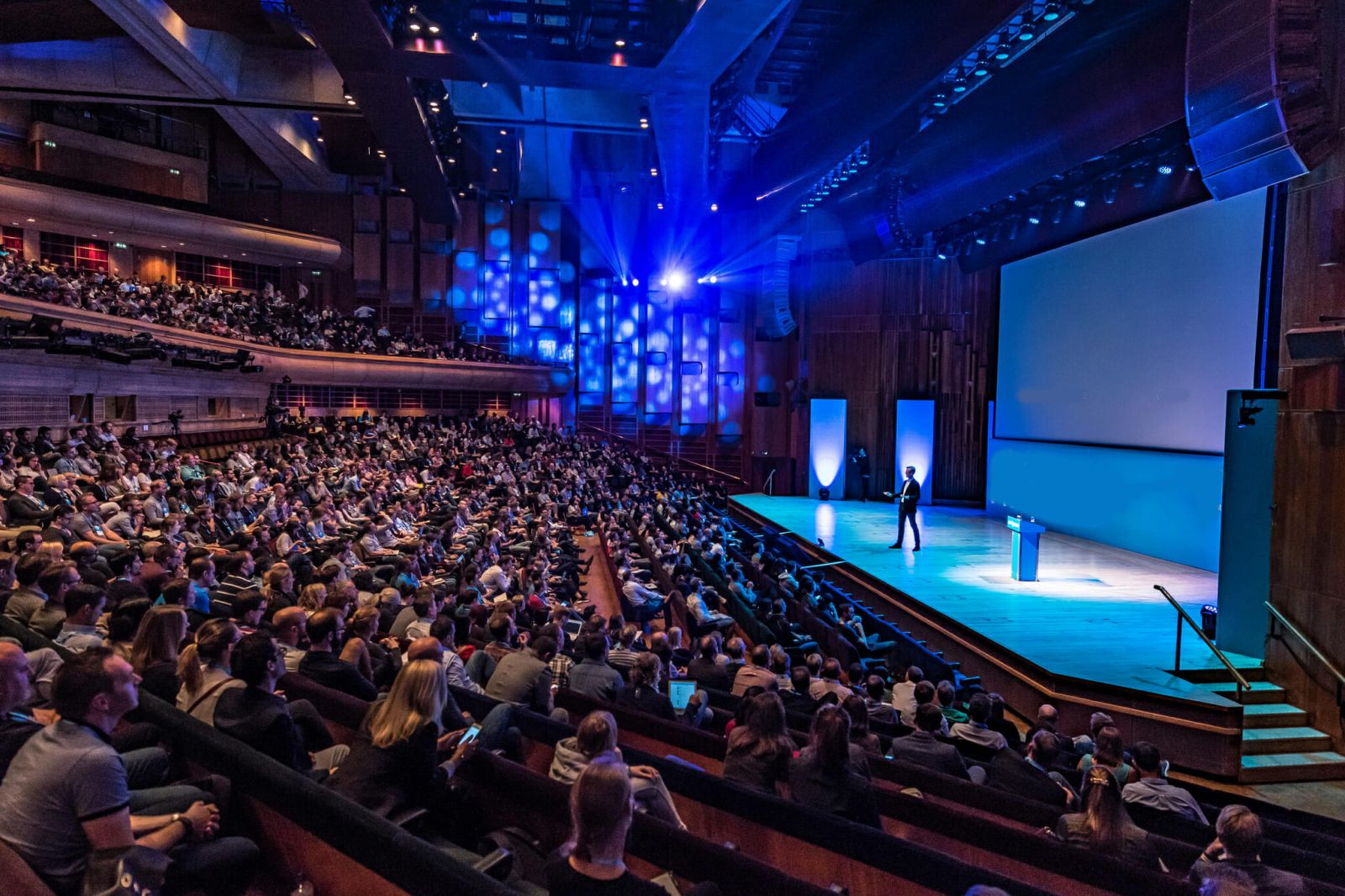 (stock picture, not of actual conference event)
Korea
Health Officials from South Korea has confirmed two more cases of the
coronavirus
, bringing the total to 18, with one of the latest cases involving a patient who had returned from Singapore after attending a conference there.
The Korea Centres for Disease Control and Prevention (KCDC) on Wednesday (Feb 5) said a 38-year-old South Korean man who had visited Singapore for a conference and came into contact with an infected Malaysian tested positive for the
coronavirus
, who was also attending the conference.
A number of attendees are suspected to have become infected and health officials are now tracking all participants and informing health authorities in their country of origin.
Malaysia
In Malaysia, a 41-year-old man from Selangor who had attended the same conference in Singapore from Jan 16 to 23 and returned to Malaysia on Jan 23, also contracted the
coronavirus
said Health Minister Datuk Seri Dr Dzulkefly Ahmad.
"The patient is in stable condition and the ministry has informed its counterpart in the neighbouring country and they said they had started contact tracing," he said while announcing updates at a press conference yesterday.
The other infected person was a Chinese national aged 61 who arrived in Malaysia on Jan 18 and started having mild fever on Jan 23.
With the two new cases in Malaysia, the total is now 10; five cases from among patients under investigation (PUI) and another five from close contact of positive cases.
Australia
Meanwhile, an eight-year-old Chinese boy from Wuhan has been diagnosed with
coronavirus
in Queensland, bringing Australia's total number of patients with the illness up to 13.
The child had been travelling in the same tour group as Queensland's two other confirmed
coronavirus
patients , a 44-year-old man and a 42-year-old woman. He has been placed in isolation at the Gold Coast university hospital and is in a stable condition.
Belgium
Belgium's health agency said that a Belgian person, one of nine repatriated from Wuhan in China on Sunday, has tested positive for the
coronavirus
. This would mark Belgium's first case.
International Cruise Ship
Meanwhile 10 people have tested positive for the
coronavirus
on a cruise ship with 3,700 people onboard that is currently quarantined at Yokohama, Japan.
Two Australians are among the 10 people who have tested positive for
coronavirus
on the British-American Diamond Princess cruise ship, the cruise company Carnival have confirmed. The other people infected are three Japanese, three from Hong Kong, one American and one Filipino crewmember.
Many are describing both the incidents as disasters as many international travellers have been exposed to the

coronavirus

at both the conference and also at the cruise ship.
Global Breakdown
As of Wednesday morning, the number of countries that have confirmed infected cases of the
coronavirus
stands at 32 countries,(plus cases on a cruise ship) with a total of 223 infected individuals.
The breakdown of countries with
coronavirus
infected cases are :
Thailand
(25 cases), Singapore(24 cases), Japan(20 cases)
,
South Korea(18 cases), Hong Kong(15 cases), Australia(13 cases), Germany(12 cases), United States(11cases), Taiwan(11 cases), Malaysia10 cases), Macau(8 cases), Vietnam(8 cases), France(6 cases), UAE(5 cases), Canada(4 cases), India(3 cases), Italy(2 cases), Britain(2 cases), Russia(2 cases), Philippines(2 cases), Nepal(1 case), Sri Lanka(1 case), Ukraine(1 case), Finland(1 case), Sweden(1 case) Spain(1 case), Brazil(1 case) Cambodia(1 case), Tunisia(1 case), Kenya (1 case) Botswana(1 case), Belgium(1 Case). On Cruise Ship In International Waters (10)
There are now more than a total of 15,230 suspected
coronavirus
cases all over the world spanning 99 countries being investigated. The bulk being in countries like Hong Kong, Taiwan, Japan, South Korea, Singapore, Myanmar, Cambodia, Vietnam,
Thailand
, Malaysia, Philippines, India and Sri Lanka.
For more updates about the
China

coronavirus

epidemic
or the
Thailand Coronavirus
scenario, keep on checking at:
https://www.thailandmedical.news/articles/coronavirus