BREAKING! Netherlands Reports Cases Of Human To Animal Transmission Of COVID-19 In Mink Farms
COVID-19 News
: Media reports are breaking all over the Netherlands of cases of Human to Animal transmission of the SARS-CoV-2 coronavirus.
https://nos.nl/artikel/2331784-coronavirus-vastgesteld-bij-nertsenfokkerijen-in-noord-brabant.html
Two separate mink farms reported cases of their animals developing breathing and gastrointestinal issues and veterinary experts decided to inform the authorities for further investigations.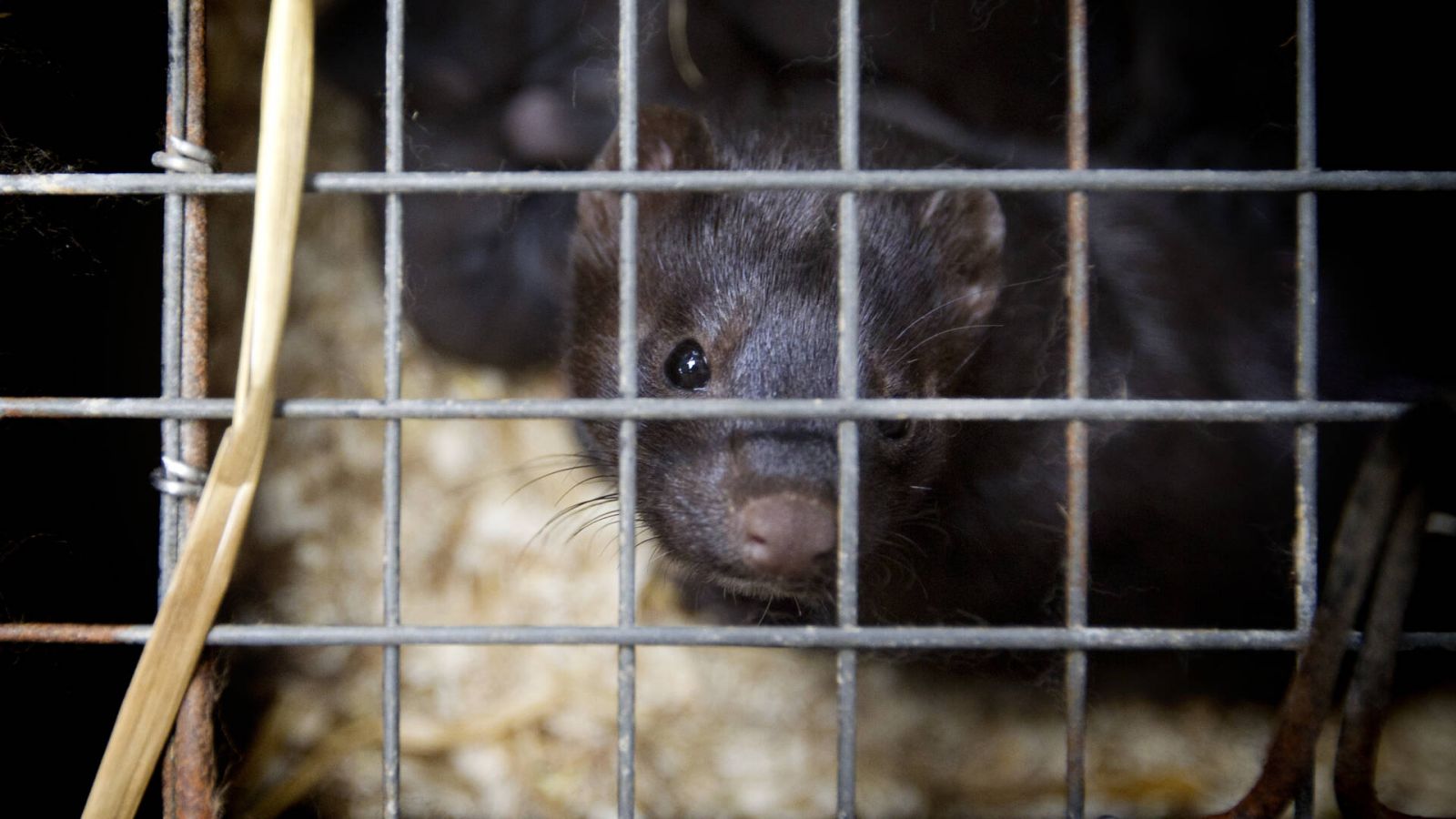 Credit: ANP
The Ministry Of Farming and Agriculture later issued official announcements that the farm animals were indeed infected with the SARS-CoV-2 coronavirus that causes the deadly COVID-19 disease.
The Ministry officials confirmed that it was most likely human-animal transmission as some of the workers at the farm had previously tested positive of the SARS-CoV-2 coronavirus.
The animal infections were confirmed on Friday by researchers from the laboratory of Wageningen Bioveterinary Research in Lelystad.
The mink farm in Beek en Donk has 7,500 minks and the other in Milheeze has 13,000 animals. Both farms have imposed precautionary measures to prevent further spreading of the virus.
On the orders of health authorities the public road around both farms is closed within a radius of 400 meters for cyclists and walkers. This is a merely a precautionary measure as mink farms are not known to pose a risk of the virus spreading to humans.
Soil, air and other samples have been taken in the vicinity of the companies to see if the virus is spreading. The first results of that research are expected in two weeks. Cats on the farms are also being investigated, because they, like minks, are susceptible to a covid-19 infection.
There have already been cases of cats and dogs contracting the disease from humans in other countries.
Many medical experts are speculating that the SARS-CoV-2 coronavirus is evolving intelligently and rapidly, developing into mutated starisn that are even more potent and dangerous.
For more on the latest
COVID-19 news,
keep logging to
Thailand Medical News
Please help us to support and sustain this site and other research initiatives we are propelling and various other charitable projects we are undertaking by making a donation. You can make a contribution via Paypal. We apologize for "begging" often as despite having millions of views, we have to date only received a 27 donations from a group of kind souls. (Some multiple donations were from the same kind person).We really need help please. Thank You.
https://www.thailandmedical.news/p/sponsorship
We like to thank Tenny Janssen for alerting us to this reports.