BREAKING! More Emerging Chinese Research Studies Shows That The SARS-Cov-2 Coronavirus Also Attacks The Kidneys, Pancreas and Liver
Coronavirus Research
: New emerging studies from China researchers shows that contrary to initial assumptions that it was the result of 'cytokine' storms in infected patients that caused organ failures especially kidney failure, the new studies indicate the SARS-Cov-2 coronavirus actually enter the cells of these organs through the ACE-2 receptors to cause damage.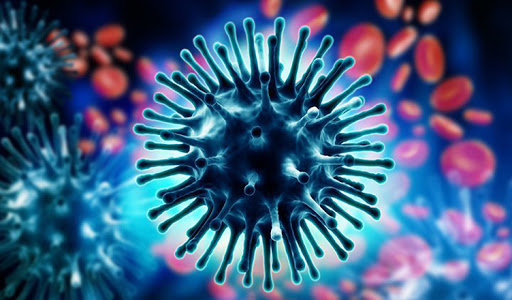 Though all these studies are not peer reviewed yet, many other Chinese researchers in other medical and research entities are collaborating the findings as well.
In one study, involving six medical institutions in China and lead by Wuhan General Hospital, Lead author, Dr Bo Diao involving 85 patients and also the post-mortem analysis of 6 dead patients, it was found that the SARS-Cov-2 attacks and causes kidney tubular damage resulting in most of the patients developing ARF or acute renal failure. (
https://www.medrxiv.org/content/10.1101/2020.03.04.20031120v2.full.pdf+html
)
There were already previous such studies with regards to kidney tissues damaged along with even testicular tissues in our controversial article that mention the new coronavirus could also cause male infertility which has now also been confirmed by further studies. (
https://www.thailandmedical.news/news/breaking-news!-latest-research-published-by-chinese-scientists-say-coronavirus-might-render-certain-male-patients-infertile
)
In another study lead by researchers from the Hepatic Surgery Center, at Tongji Hospital, Tongji Medical College and the Huazhong University of Science and Technology, at Wuhan, the corresponding author, Dr Dr. Zhanguo Zhang found that after studying 67 patients with severe conditions of the Covid-19 disease, 17 patients exhibited pancreatitis indicating that the SARS-CoV-2 coronavirus also could attack the ACE-2 receptors present in the cells of the organ. (
https://www.medrxiv.org/content/10.1101/2020.02.28.20029181v1.full.pdf+html
)
Yet another study by the Department of Gastroenterology and Hepatology, Shanghai Public Health Clinical Center and Fudan University, Shanghai lead by study author, Dr Zhanju Liu involving 148 patients showed that almost half of them developed liver function abnormalities due to possible liver damage and warned that physicians attempting to treat patients with highly toxic antiviral drugs should pay attention to this. (
https://www.medrxiv.org/content/10.1101/2020.02.26.20026971v2.full.pdf+html
)
Meanwhile, despite about 53 documented reported deaths of patients who had recovered in China coupled with more than about 612 documented cases of reinfections of recovered patents, there has been no further reports or studies about the effects of residual or dormant viral loads in those that have 'recovered'. Two such studies were immediately removed by orders of the Chinese author ities immediately after they were published on the Chinese open platform:
https://www.chinaxiv.org/home.htm
last week. There was also an unconfirmed report by provincial health authorities in Zhejiang saying that about 4,724 recovered patients have been hospitalized nationwide for other developed health conditions.
Many healthcare professionals and researchers elsewhere would like to know about the health and medical conditions of the more than 61,481 'recovered' cases in China.
For more on
coronavirus research
updates, keep on logging on to
Thailand Medical News