Australia COVID-19 News: Country Facing A SARS-CoV-2 Crisis While Health Authorities And Mainstream Media Are Downplaying Or Concealing Real Situation
Australia COVID-19 News
: The SARS-CoV-2 crisis in Australia is escalating fast as the new SARS-CoV-2 variants BA.4 and BA.5 starts to gradually supersede the dominant BA.1 and BA.2 variants circulating in the country.
https://www.cdgn.org.au/variants-of-concern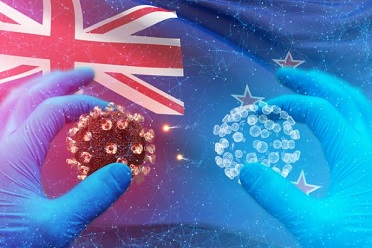 The worst hit states of New South Wales, Victoria and Queensland are witnessing a new surge as cases rise despite insufficient testing but this time with increasing hospitalizations and deaths indicating that the BA.4 and BA.5 variants are indeed causing more disease severity in those infected.
As of the 29
th
of June, more than 49,061 new COVID-19 infections were detected in the country in the previous 24 hours and more than 84 deaths were recorded.
https://www.google.com/search?q=daaiklt+covid-19+deaths+in+australia&oq=daaiklt+covid-19+deaths+in+australia&aqs=chrome..69i57j33i10i160l3.9349j0j15&sourceid=chrome&ie=UTF-8
Local physicians are warning that the actual figures could be as high as 3 to-4 fold and that the country is simply navigating the COVID-19 situation in the dark as there has been insufficient testing being done along with a very small sample size for genomic sequencings.
It should be noted than less than 68,000 tests were administered on the 29
th
of June and for the 28
th
of June only 66,820 tests were administered.
Health authorities reported that 3152 people are being hospitalized for COVID-19 across the country but hospitals are showing a more critical scenario with not only hospital beds running out but there is a shortage of healthcare workers as many are themselves re-infected with the SARS-CoV-2 virus.
Australia with a population of 25.69 million individuals of which more than 86 percent are fully vaccinated to date has more than 8.13 million people who have already been infected with the disease and more than 9,897 people have died. However, many modeling platforms show in the best scenario that another 12,000 or more Australians are expected to die from COVID-19 for the rest of 2022.
https://covid19.healthdata.org/australia?view=cumulative-deaths&tab=trend
Local
Australia COVID-19 News
outlets are reporting that the impact of Long COVID has already started to take its toll in Australia with one in every 20 who have been infected with COVID-19 expected to still be having lingering health issues.
https://www.sydney.edu.au/news-opinion/news/unpublished/long-covid-presents-a-major-health-challenge-how-can-australia-b.html#:~:t ext=COVID%20might%20be%20the%20largest,cause%20of%20longer%2Dterm%20disability
.
https://iht.deakin.edu.au/2021/12/we-calculated-the-impact-of-long-covid-as-australia-opens-up-even-without-omicron-were-worried/
Researchers in Australia are also reporting that lots of Post COVID Australians are reporting cognitive decline.
https://www.abc.net.au/news/2022-06-25/long-covid-clinic-st-vincents-cognitive-decline/101178450
Another phenomenon that is being witnessed in Australia is the exponential rise of babies who were born during the pandemic developing no immunity against other common respiratory diseases and ending up being hospitalized or in critical care when exposed to such common pathogens.
https://www.dailymail.co.uk/news/article-10958689/Covid-19-Australia-Pandemic-babies-no-immunity-viruses-ending-ICU.html
Excess death rates are also increasing in Australia and though many of these can be attributed to COVID-19 directly or indirectly, the local health authorities are refusing to admit that SARS-CoV-2 infections or even the COVID-19 jabs have any role in these.
https://www.abs.gov.au/statistics/health/causes-death/provisional-mortality-statistics/latest-release
As Australia moves into the middle of Winter, it is expected that with the more transmissible and more immune evasive BA.4 and BA.5 variants that have an increased tropism for the lungs, the infection hospitalization and death rates are expected to increase exponentially in coming days and weeks.
Interestingly, the local health authorities and also mainstream media are not reporting on the actual scenario and are not issuing warnings while many ignorant Australians are under the illusion that the COVID-19 crisis is over!
For the latest
Australian COVID-19 News
, keep on logging to Thailand
Medical News
.