An International-Oriented Medical Industry: How and Why it Benefits Healthcare in Thailand.
Thailand, Bangkok in particular, has emerged in recent decades as the worldwide leader in medical tourism, while simultaneously achieving interrelated healthcare milestones, with enormous tangential benefits to its own economy and population as well as to the world at large. Estimates by the U.S. National Library of Medicine indicate that, in 2013, the Kingdom attracted between 700,000 and 2.5 million foreigners for a large range of medical procedures. The large discrepancy of estimated visitors is accounted for by differing data collection methods among bodies that calculate medical tourism, as well as how they define the term. Due in large part to government policies designed to facilitate the industry (all medical tourists are eligible for a 90-day "non-immigrant" medical visa), Thailand accounts for 40% of total medical tourism globally – an astounding feat, given the relatively small size of the country.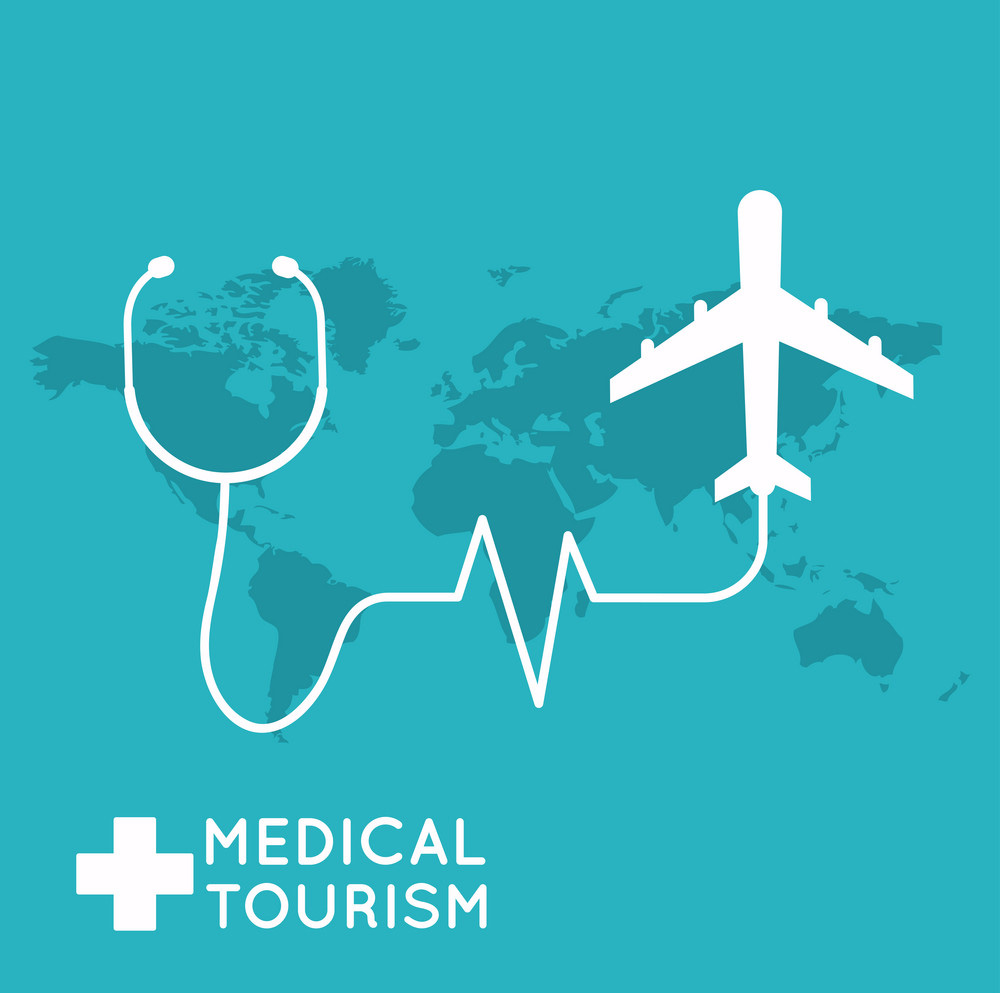 Travel to Thailand for cosmetic work is well-established and widely reported. However, the extent to which Thai medical facilities perform life-saving necessary work for medical tourists remains lesser known. As
reported
by the
World Health Organization
, non-cosmetic procedures and diagnostic tests such as cardiac catheterizations, heart valve replacements, and angiocardiograms are common for medical tourists, totaling a large percentage of the care sought by international patients.
The benefits of these types of non-cosmetic treatments, in particular, extend well beyond the tangible economic boos and appear to have no significant downsides. A 2010 National Institutes of Health
study
concluded that "such [medical] tourists appear to bring economic benefits to Thailand and to have negligible effects on the health system."
Here we will discuss the connection between continued innovation-fueled growth in the private and public healthcare sectors and the internationalization of medical care as modeled by Thailand, using the advanced Thai HIV/AIDS treatment and research infrastructure as a template.
Thailand as an HIV Treatment Hub: Setting the Stage for Global Leadership
The nation itself has the
highest
HIV rate in Asia, which accounts for 9% of the total HIV-positive population in the region. In addition to being home to so many affected people, the combination of Thailand's relatively advanced medical infrastructure (currently 18 Thai hospitals are accredited by the gold-standard Joint Commission International) and low operational costs (for private clinics, for research studies, etc.) place the Kingdom in an advantageous position to explore new treatment options – and to ascend to global leadership in the field.
The world grows increasingly interconnected. Each year, Thailand sets new records for visitors. As of November last year, Thailand had attracted nearly 35 million visitors from January-November 2018, as reported by the Thai Ministry of Tourism and Sports. Naturally, not every visitor to Thailand seeks medical care – and only a tiny fraction of those that do seek medical care co me for HIV treatment. However, the attractiveness of Thailand for tourism (as evidenced by the growing number of travelers) edges out competitor nations who offer similar affordability and quality of care. Essentially, this is the "make a vacation out of medical work" phenomenon, and contributes significantly to the position of the Kingdom as a flourishing modernizer of medical care, including in the HIV/AIDS domain.
HIV Research and Treatment: A Case Study in International Cooperation and Beneficial Outcomes
As national barriers become easier to cross and technology makes sharing information quicker and more efficient, international partnerships in research and development become more common between institutions. For example, the HIV
Netherlands-Australia-Thailand Research Collaboration
(HIV-NAT) is a trilateral cooperative research body between the three nations, with the Thai component being the renowned Thai Red Cross AIDS Research Centre. In addition to AIDS research, their areas of study include Hepatitis B, HPV, and tuberculosis. The Thai Red Cross also partners with other international healthcare agencies like the American USAID to advance the treatment of HIV in Thailand and abroad.
Trans-border partnerships like HIV-NAT have rendered Thailand a de facto leader in HIV innovation. Each year, Bangkok hosts the Bangkok International Symposium on HIV Medicine, bringing dozens of experts from across the globe together to discuss the latest advancements in the fight against the disease. Such global prominence bodes well for the prospects of Thailand to continue into the 21
st
century as a worldwide leader in healthcare solutions.
The benefits that these partnerships afford Thailand are multi-pronged: they attract top researchers from abroad whose careers are focused on pioneering new treatment options for serious disease, they create an international base of financial support for advanced medical research in the Kingdom, and they further raise the nation's profile as a leader in medical innovation.
Because of the public health work and research conducted by Thai medical authorities – benefitting from the guidance and financial support of international organizations -- Thailand has hit key markers in its prevention and treatment efforts relate to HIV/AIDS. For example, advocacy group
Avert
has reported that "Thailand is the first country to effectively eliminate mother to child transmissions, with a transmission rate of less than 2%" and that "91% of people living with HIV in 2016 were aware of their status."
In addition to the benefits of mitigation efforts in terms of Thais, the international efforts to advance HIV/AIDS treatment have boosted the Thai economy. For example, Xiao Dong, the top officer at the Beijing AIDS advocacy group Tongzhi, has reported the wide prevalence of Chinese nationals traveling to Thailand specifically to purchase PrEP medication, which can prevent the transmission of the virus during sexual contact at an impressive 90% rate, even when administered after the encounter. Many organizations, including Tongzhi, estimate that as high as 10 percent of homosexual men in large Chinese metropolitan areas like Beijing may be HIV positive. However, social stigma and economic factors mean that accessing appropriate medications like PrEP can be very difficult. Under Chinese law, the medicine is available only with a prescription, and a prescription can only be obtained by individuals with verified HIV-positive status. Xiao also noted that the medicine is markedly more affordable in Thailand compared to China, prompting scores of Chinese men to take the trip and stock up on the drugs. Among the reasons cited by Xiao for this tendency to travel south for these HIV medications were the ease of travel (Chinese tourists visit visa-free) and the "open atmosphere" toward the gay community.
To sustain the modernization that has skyrocketed Thailand to its current position as a top medical provider, it will be necessary moving forward to further develop its above-described internationally-oriented medical industry -- building institutional partnerships in research and development where feasible and orienting the industry to reach the most patients possible.