Good News! Preliminary Unpublished Data Shows That Omicron Might Not Affect Lungs Much, Rather Your Brains, Heart And Other Organs Are Targets!
Omicron Research
: A new study by researchers from Cambridge Institute of Therapeutic Immunology and Infectious Disease lead by Professor Dr Ravi Gupta has found that the Omicron may be less efficient at replicating in the lungs than previous SARS-CoV-2 variants.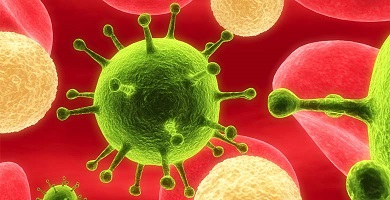 The study findings suggest that mutations on the virus' spike protein, which make it able to evade antibodies, may also reduce its ability to attack the lungs and cause severe disease.
The study team said, "We demonstrate significantly lower infectivity of lung organoids and Calu-3 lung cells."
The findings have yet to be published and are in a preprint format on the Cambridge site.
https://www.citiid.cam.ac.uk/wp-content/uploads/2021/12/FIGURES-OMICRON-PAPER.pdf
Dr Gupta added, "The study data highlights that omicron has gained immune evasion properties whilst compromising on properties associated with replication and pathogenicity [harm]."
Professor Ravi Gupta, professor of clinical microbiology at the University of Cambridge and is also a contributor to Scientific Advisory Group for Emergencies (SAGE).
Dr Gupta, announced the findings on Twitter saying, "The omicron spike protein induces relatively poor (lung) cell-cell fusion compared to Wuhan and delta. The difference is significant".
Professor Gupta said the findings could point to omicron causing less severe disease, but he cautioned that more work was needed.
He said, "In summary, this work suggests that omicron does appear to have become more immune evasive, but that properties associated with disease progression maybe attenuated [weakened] to some extent. The significant growth of omicron nevertheless represents a major public health challenge".
However, the study did not mention which Omicron variant was being studied as we now have a number of Omicron variants in circulation.
https://www.thailandmedical.news/news/breaking-the-omicron-sub-lineage-temporarily-called-england-milk-2d24ac9-2021-that-is-spreading-in-uk-is-vastly-different-from-the-south-african-omicr
Furthermore, a Hong Kong Study has shown that the Omicron variants in general replicates 70 times more faster than the Delta in the bronchial tissues and cause high viral loads in the human host.
https://www.thailandmedical.news/news/good-news-hong-kong-study-finds-that-omicron-variant-replicates-70-times-faster-than-delta-in-windpipe-and-lungs-a-mild-variant
Omicron Research
teams in Germany, Denmark and Sweden are however indicating in in contrast to othe r variants, the Omicron has a better binding affinity to other human host receptors including CD147, Neuropilin‐1, Dipeptidyl peptidase 4, alanyl aminopeptidase (ANPEP), glutamyl aminopeptidase (ENPEP) and angiotensin II receptor type 2 (AGTR2).
According to their preliminary research findings that will be published in coming days, the new Omicron variant would most likely cause long term Central Nervous System (CNS) damage, organ damage especially the heart, kidneys, liver and the gastrointestinal tract and also cause sepsis. The immune system is also expected to be badly damage leading to immunodeficiency conditions…. all that Thailand Medical News had earlier predicted!
So at least we will have less reliance on ventilators and oxygen concentrators for the coming Omicron surges which is bad news for the Chinese suppliers but on the bright side the undertakers and coffin suppliers alongside the cremation facilities are still expected to make a windfall.
Please have a heart and help to support and sustain this website and all our research and community initiatives by making a donation. You help truly means a lot and helps saves lives directly and indirectly. Thank You.
https://www.thailandmedical.news/p/sponsorship
For the latest
Omicron Research
, keep on logging to Thailand Medical News.