Global Coronavirus Updates: Infected Cases And Deaths Fast Accelerating, Medical Community Not Paying Attention To Mutations And Strains.Total Death 22048, Almost Half A Million Infected
As predicted by Thailand Medical News in our earlier articles, we have reached more than 22,048 deaths and almost half a million are infected for this week.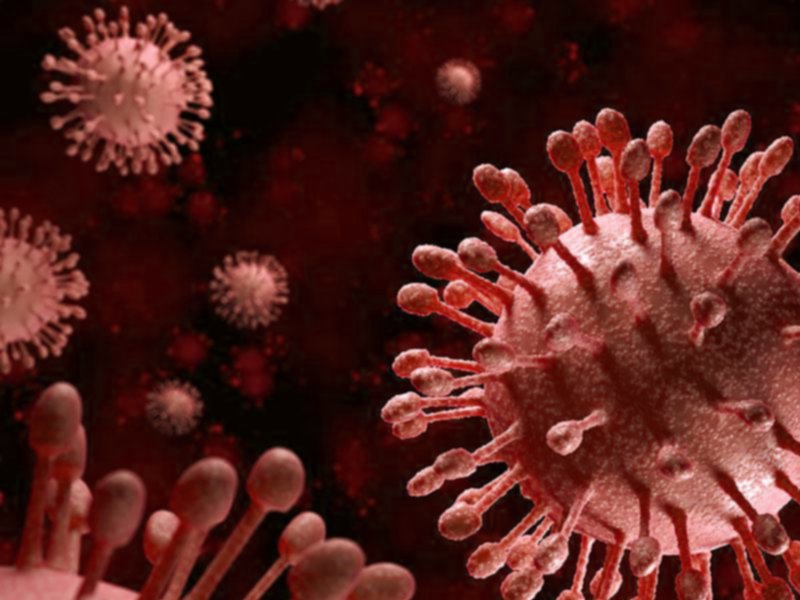 Despite reporting on so many developments since December, they are many out there not taking us seriously some even labeling a lot of what we are saying as fake news despite supporting research studies. It seems that many disillusioned souls simply want hear positive but fake stories which we are unable to do. The reality based on medical and health research is that the situation is simply grim but there are many things that one can do to save oneself and those close to you.
It is interesting that we have tons of viewers reading our site but no one is willing to donate to our site to help us with the information that we are sharing (we only received donations from 3 kind souls). People can easily pay for a subscription for a porn site or an ecommerce site but not support a site that is providing medical information in which to date, many doctors in poorer countries have sent us notes thanking us for the information that is being shared as it helps saves lives. There are so many who have the audacity to ask for lots of support on our live chat but not even bother to make a small contribution. We are not funded by anyone or any entity!
We anticipate by the April 15, at least more than 120,000 deaths will be recorded with at least 2 million people confirmed infected and at least more than another 24 million more infected but yet to be tested. This figures are expected to keep on escalating. ( our predictions are based on a simple primitive modeling structure that is based on the number of suspected silent spreaders in various countries and communities plus the fact that as far as we are concerned, the virus is airborne and becoming more resistant to conditions.
The fact that many medical experts are ignoring all our calls for to pay more attention to the mutated strains will lead to more complications to the Covid-19 crisis.
https://www.thailandmedical.news/news/breaking-new-research-indicates-sars-cov-2-coronavirus-is-indeed-mutating-into-various-strains-that-have-specific-preference-of-attacking-human-host-
What is even worst is that we have one American online news site, the Washington Past spreading fake news that the coronavirus has no even mutated despite so many supporting studies that indirectly mentions the presence of various strains.
https://www.washingtonpost.com/health/the-coronavirus-isnt-mutating-quickly-suggesting-a-vaccine-would-offer-lasting-protection/2020/03/24/406522d6-6dfd-11ea-b148-e4ce3fbd85b5_story.html
Health authorities in Iceland have reported that they have identified more than 40 different strains of the SAR-Cov-2 coronavirus.
https://nypost.com/2020/03/24/iceland-scientists-found-40-mutations-of-the-coronavirus-report-says/
https://www.dailymail.co.uk/news/article-8146565/Scientists-Ic eland-claim-FORTY-mutations-coronavirus.html
https://www.msn.com/en-gb/news/coronavirus/scientists-in-iceland-claim-they-have-found-forty-mutations-of-the-coronavirus-and-admit-seven-cases-can-be-traced-back-to-a-football-match-in-england/ar-BB11DpwG?li=BBoPRmx
We at Thailand medical news have been warning about emerging strains as it will affect everything from current diagnostics as even suppliers are admitting in their talks that the current PCR test might not accurate
https://www.thailandmedical.news/news/breaking-covid-19-diagnostics-new-carbohydrate-approach-to-covid-19-testing-that-is-able-to-detect-all-new-strains
.
To date, even most the drugs that are being used as experimental drugs are not truly effective especially with the new strains that is why we are seeing a higher fatality rate in Italy, Iran and The US, where none of the drugs are truly working and in fact in some cases, they could be actually contributing to the higher fatality rates! (
https://www.thailandmedical.news/news/covid-19-clinical-care-guidelines-to-prevent-drug-induced-prolongation-of-qtc-that-often-results-in-sudden-cardiac-death-in-covid-19-patients
)
Forget about vaccines for that matter, nothing will truly materialize until in another 15 to 18 months time or longer.
There are now never drugs being tested in confidentiality to prevent escalation of prices and depletion of stocks and we at Thailand Medical news will be covering these over the next few days.
In the meanwhile, we advise all to take necessary precautions, most importantly self-isolation. Forget about social distancing, it is another piece of misinformation..keeping a distance of one meter to 3 is not going to help you, the virus is airborne. Self isolation, having people tested as often to isolate the infected and treat them and total lockdown are the only solutions.
People have to also note that with the various new strains, it has been reported that they are different clinical manifestations. Not necessary just fever and coughs. Some people may experience sore throats, while other gastrointestinal problems, leg and body pains, even red eyes etc. As long as you feeling all right, go get tested if that is possible!
The best for everyone is to eat well, sleep well, exercise in complete isolation, avoid cold drinks and air cons, take reliable nutritional supplements to boost your immunity system and also relevant herbs.
https://www.thailandmedical.news/news/must-read-new-research-indicates-that-certain-nutraceuticals-could-help-in-both-influenza-and-coronavirus-infections
In China it was found that taking TCM for the newly infected to mildly infected patients, helped many to recover.
https://www.thailandmedical.news/news/must-read-china-s-secret-to-controlling-the-covid-19-outbreak-is-traditional-chinese-medicine-concoctions-used-alone-or-in-conjunction-with-antiviral-
We hope that people exercise more due diligence as to what they read online as most fake news and misinformation is actually being disseminated by government officials and health authorities and certain medical experts to conceal the magnitude of the Covid-19 crisis. For those of you who are under the assumption that the Covid-19 crisis in over in China as the country opens up for business, kindly do your own due diligence simply online.
In the meanwhile, we truly hope that people out there will heed our call for help for donations to keep this site up and running. Please help support this website and also our initiatives in propelling research and developments by making a small donation via paypal. Your gestures are greatly appreciated.
https://www.thailandmedical.news/p/sponsorship