DISTURBING : Allegations Of Humans Being Treated Like Guinea Pigs In China Hospitals, World Leaders And Media Not Speaking Up
Once you are sick and confirm infected with the
coronavirus
in China, you literally become state property with no longer have any freedom or rights!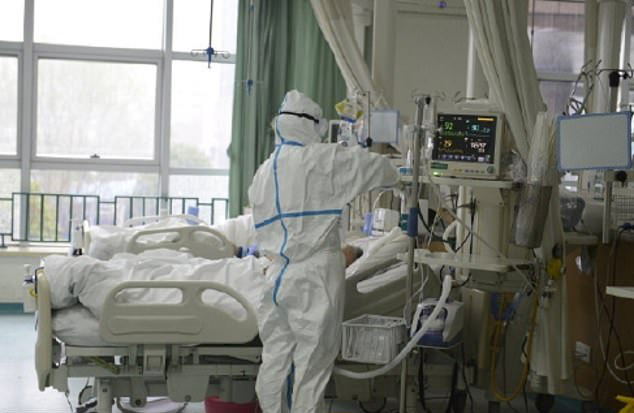 You are no allowed to leave the premises, are not allowed to have visitors, have to simply do as you are told. You are not given any consent forms to sign, not told of what is happening to you, not informed of what drugs or procedures is being done on you and told to eat whatever they give you. And if you do not happen to make it through the experiments conducted on you, too bad. It will reported that you died as a result of the coronavirus.
Accordingly, certain hospital wards that are designated as research wards are described as being worse than Nazi concentration camps with 'crazy researchers' doing whatever they want to your body.
These are the allegations that are emerging from some of the patients and their relatives and even doctors.
Thailand Medical News
cannot verify any of these but sincerely hope that someone would look into these allegations to see if they are true or unwarranted.
Shern Liang 23, accompanied his 38 year old brother who had symptoms to a hospital at Wuhan. For the first two days he was allowed to be with his brother who was experiencing severe symptoms, on the third day when results came back positive for the
coronavirus
, his brother was moved to a different ward in which no visitors were allowed while he was simply asked to go home. He was neither checked nor quarantined. Four days later he was told that his brother had died and that he was not allowed to claim the body for funeral rights as it might be risky. A distraught Shern Liang had a relative who worked at the same hospital who informed him that his brother did not die from the disease but rather from the effects of a new drug that was tested on him. Neither he nor his brother had given consent to anyone in the hospital to be put on a drug trial!
Apparently, scenes like these are common all over hospitals in Hubei, Zhejiang and also Shanghai, the three provinces where most of the research on the
coronavirus
is being done.
Relatives and patients are not informed of what medications or drugs are being used on them and some are even being used as case studies that will ultimately be published in some prestigious journal.
Forget about patient rights or even consent forms or non-liability waivers, no hospital staff is concerned and hospital directors and healthcare staff along with doctors are under pressure by government officials to find a proper treatment protocol for the
coronavirus
.
A doctor who wished to remain anonymous said that he is unable to say anything as he is scared of the authorities but he said that medical specialists from the China Academy of Sciences were conducting drug tests on some of patients as if they were really animal specimens or lab rats.
There is no international observers and neither are there any WHO officials supervising any day to day operations, some of the local chinese 'WHO officials' are actually staff of the Chinese government.&lt ;br />
Some European and US pharma companies are aware of the situation and are actually condoning the unethical means and human violations being commited.
To some, pharma companies it's the best way to "fast track"clinical studies and get approvals of their drugs for the
coronavirus
. One international pharma company is rumoured to have made contribution of US$ 120 million dollars via its company branch in Hong Kong to Chinese officials and a certain media is actually investigating into it with an expose soon.
The US CDC and NIH has made repeatedly calls to the Chinese government to help out with the
coronavirus
epidemic and also send their teams there , but for weeks now all offers have been refused as most probably they do not want any foreign entities to know what really is going on.
It is time for the foreign community, media and those responsible to check and see if all these allegations are true and to quickly address it and also hold those responsible for committing such atrocities if it is true.
To date, some media have asked to see consent forms or documents to say that certain patients are under drug trials, but there are none.
For more updates about the
China

coronavirus

epidemic
or the
Thailand Coronavirus
scenario, keep on checking at:
https://www.thailandmedical.news/articles/coronavirus