Another Divergent BA.5 Subvariant Designated As BF.1 Has Emerged! Expect Long COVID Issues To Become More Serious With These New Emerging Variants!
Yet another divergent BA.5 subvariant has emerged with concerning mutations and scientist have designated the new sub-lineage as the
BF.1 variant.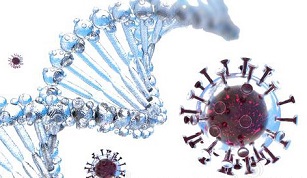 This new BA.5 variant that originated from the BA.5.2 subvariant and was initially classified as the BA.5.2.1 subvariant has the defining mutations G11837T (ORF1a:V3858L) (nsp6:V289L).
https://github.com/cov-lineages/pango-designation/issues/618
The new
BF.1 variant
also contains a number of other concerning mutations found on both the spike and also the nucleocapsid proteins and is though to have a transmissible advantage of about 35% over the original BA.5 variant.
This new
BF.1
variant has been circulating around predominantly in the region of Asturias, Northwest of Spain and is now also gaining rise in the United Kingdom, Scotland, Denmark and Canada.
Preliminary data not yet scientifically validated indicates that the new
BF.1
variant is not only more evasive against natural immunity and vaccine-induced immunity but also against all current available monoclonal and polyclonal therapeutics and also could be having a different pathogenesis.
Scientists are raising alarms that the current available vaccines will not be able to accord any protection nor benefits against these new BA.4 and BA.5 emerging subvariants nor against the BE.1 or
BF.1
variants.
Thailand
Medical News
had already covered on the emergence of the BE.1 variant two days ago.
https://www.thailandmedical.news/news/breaking-sars-cov-2-ba-5-variant-spawns-a-concerning-divergent-subvariant-ba5-3-1-1-that-scientist-have-now-renamed-as-the-be-1-sub-lineage
An urgent upgrade of vaccines is currently needed and also a new range of antivirals as the current antivirals like remdesivir, molnupiravir and paxlovid will likely offer no help with infections involving these new variants.
Thailand
Medical News
is also raising the warning that we would most likely see far more worse Long COVID symptoms and conditions arising from infections or reinfections involving these new emerging SARS-CoV-2 variants and also more fatal outcomes in Long COVID. Lethality rate upon infections might be low but lethality rate as infections progress or in Long COVID will be high.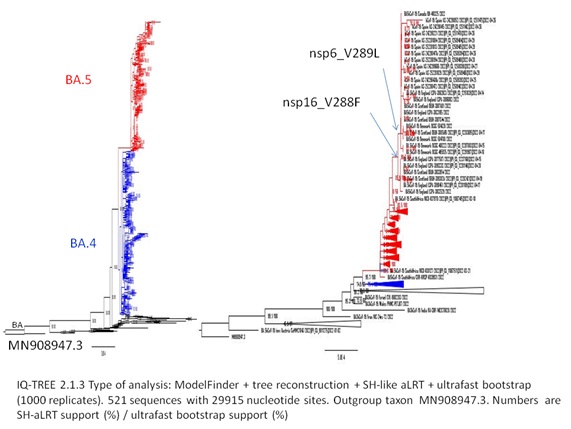 Some of the spotted mutations on these emerging variants especially on the various accessory proteins is indicating that these variants are being more adapt at disrupting and switching off the human host immune response and also at causing gene dysregulation. The mutations found at the spike proteins are also indicating that the virus is adapting itself to be able to use a multitude of human host recepto rs for viral entry and not just the ACE2 receptors. This also indirectly affects the pathogenesis of these new variants and also implies the prospects of more different types human host cells, tissues and organs that will most likely be affected and damaged.
Thailand
Medical News
is also warning that therapeutics and treatment protocols developed during the circulation of the Wuhan wildtype strains or Alpha or Delta variants will have no efficacy against current COVID-19 infections or infections with these new emerging variants and also against Long COVID. There are many charlatan organizations and doctors that are still promoting the usage of ivermectin, fluvoxamine, nigella sativa, licorice(glycyrrhizin), curcumin, piperine, green tea(epigallocatechin gallate or EGCG) to treat COVID-19 or Long COVID. They are no difference from the unscrupulous greedy garbage promoting the usage of useless toxic drugs like remdesivir, paxlovid or molnupiravir!
Note that some of these including ivermectin did have efficacy initially against the wildtype Wuhan strain and also against the Alpha variant but started losing efficacy with the debut of Delta variants and also the emergence of mutations that drove drug resistance against these compounds. With Omicron debut especially the BA.2 variants, these compounds have nil benefits and are far worst than placebos. Most of these garbage 'experts' have not been following up with the evolution of the SARS-CoV-2 variants and also changes to its various proteins including the Mpro structural proteins and the pathogenesis of these new variants.
https://www.thailandmedical.news/news/breaking-sars-cov-2-ba-2-variant-spawning-mutations-on-its-mpro-sites-that-reduce-efficacy-of-the-antiviral-paxlovid-many-such-variants-in-america-no
Several detailed studies are underway on these and Thailand
Medical News
will provide more updates.
For more on the
BF.1 Variant
, keep on logging to Thailand Medical News.