2021 Will Mark The Start Of A New Era Of Medical And Economic Nightmares As Global COVID-19 Infections and Deaths Are Expected To Rise Exponentially
For those thinking 2020 was a bad year and that 2021 would be much better. Think again. Cast aside all these talks by clueless individuals saying that businesses and even tourism will bounce back this year. Be prepared for meltdowns in the financial and stock markets and in the worst scenario, there could even be a time when even currencies, gold and even bitcoins might not have any worth as compared to life saving drugs.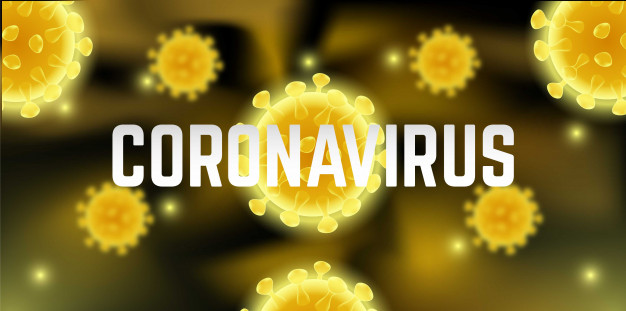 Forget about hope or reprieve from the COVID-19 vaccines, these vaccines although effective will only provide short term protection and in some cases as more SARS-CoV-2 'super' variants emerge, maybe even no protection at all. And in the worst scenario, some for these vaccines could possibly even aggravate the situation through a variety of ways including antibody-dependent enhancement or ADE and also trigger the virus to evolve into more resistant strains.
https://www.thailandmedical.news/news/experts-warn-that-once-vaccines-and-antibodies-are-used-frequently-in-a-population,-more-antibody-resistant-sars-cov-2-virus-strains-would-emerge
https://www.thailandmedical.news/news/covid-19-alerts-study-by-university-of-pittsburgh-and-harvard-shows-that-sars-cov-2-spike-deletion-mutations-may-evade-current-vaccine-candidates
The COVID-19 vaccines were rushed and pushed by certain Western governments in order to prevent social unrest and pacify some of the populations as the virus evolves and the disease escalates.
Be wary of 'garbage' business leaders or 'stupid' government authorities saying that the situation is expected to get better or that businesses will pick up later in the year etc. The reality is it will not. The COVID-19 crisis is expected to linger in a series of waves for the next few years and each time, it will evolve into a more sophisticated and complex level with catastrophic outcomes.
People and businesses need to be warned so that they can better prepare themselves and also adapt.Supply chains will be disrupted. Unemployment rates will increase as many businesses collapse. Consumer purchasing power will greatly decrease and there will be shortages of even food and even medical supplies such as drugs etc.
This current second wave although seems to be more severe is nothing in terms of what we expect from a third wave that is expected to strike around May or June this year. It is this wave that will wipe out a huge percentage of the population and a variety of new variants that have yet to emerge will play a key role in this. Human use of antibodies protocols and vaccines will indirectly contribute to this.
As of today Monday 4
th
January 2021, the total number of global
COVID-19 infections
has exceeded over 85.1 million and the number of COVID-19 deaths has reached almost 1.85 million. In America alone, more than 20.7 million Americans have been infected with the COVID-19 disease while more than 352,000 Amer icans have died from the COVID-19 disease. In actual reality all these figures are not even accurate due to a variety of factors ranging from insufficient and inaccurate testing, cover-up by governments and etc. It is speculated that the real figures could be as high as tenfold and in many countries excess deaths that could be due to COVID-19 have not been released or is being suppressed. (As an example, deaths from strokes as a result of COVID-19 has been on a high increase in the last few months but is never reported as COVID-19 deaths.)
For those into stupid conspiracy theories that the SARS-CoV-2 virus is fake and non-existent… seriously get a life. Some are simply pressing with claims based on old published statements that the virus has never been isolated. Numerous research teams have already isolated and identified the virus; hence the SARS-CoV-2 does really exists.
Yes the current PCR tests is simply inaccurate but that does not mean that the virus is non-existent nor there are more false negatives, rather on the contrary, the tests are simply not sensitive enough to pick up many infections.
And more important is the issue of viral persistence for which there are no proper test yet that is easy and widely available for all to use.
Certain healthcare professionals and sites have now stopped labeling individuals who had contracted COVID-19 but had got better as 'recovered' as there is really no such thing as recovered. Almost 85 percent or more of these individuals will suffer a variety of Long COVID-19 symptoms, some which can even be fatal such as myocarditis, kidney failure etc. Many will eventually develop a variety of neurological issues and also exhibit a higher risk for fatal strokes.
We will witness more manifestations of newer symptoms or conditions of Long COVID-19 in 2021 as time proceeds including cancer.
For those desperate and anxious as to what can be done to protect themselves and their loved ones…firstly adopt a healthy life style..avoid processed foods..go organic and stick to healthy diets..cut out sugar carbohydates and fats. Cut down on alcoholic beverages. Start exercising, lose weight and waist lines, take up meditation or yoga. Supplement yourself with the right forms of minerals and vitamins and nutraceuticals and also there are some herbs and cheap repurposed generic drugs that can help as prophylactics or to treat mild forms of the COVID-19 disease. Practice strict hygiene, wash hands, wear a mask, practice social distancing and isolate from the masses as much as possible.
https://www.thailandmedical.news/news/a-simple-guide-to-supplements,-herbs-and-repurposed-drugs-that-can-help-with-covid-19
The next few years will be interesting times and we really hope that COVID-19 will help wipe out some of the owners, staff of certain news entities, social media platforms and search engines and also certain huge corporations that are based in countries like America and United Kingdom along with their branch offices in India and Singapore.
For more on the expected
COVID-19 scenario in 2021
, keep on logging to Thailand Medical News.