US Medical News: 38,386 New Cases In Last 24 Hours, 23,631 In Critical Condition. Many States Re-Imposing Measures
US Medical News
: 38,386 new COVID-19 infections were reported in the last 24 hours as of 4.36am California, 25
th
Of June and the numbers are still rising. The number of COVID-19 deaths in the last 24 hours was 807.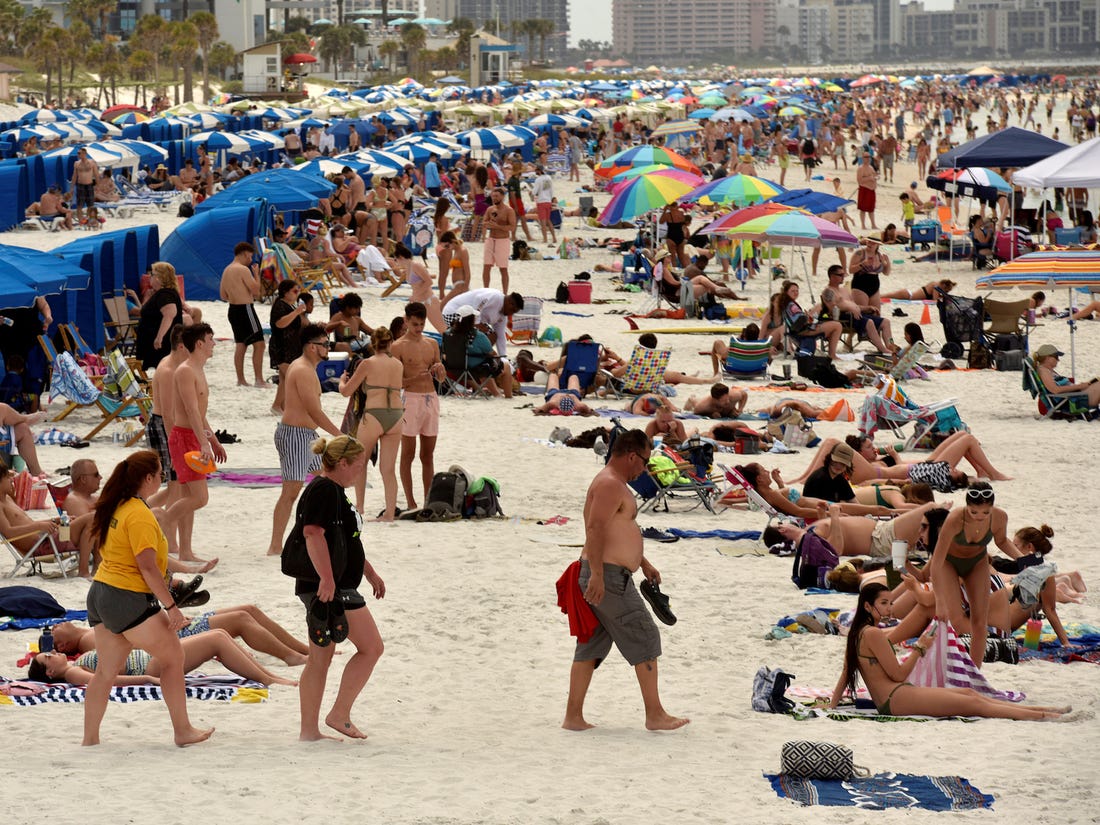 What is worrisome is that it is estimated that there are about 23,631 individuals under critical care at the moment with many more on the waiting list for ICU facilities in certain states.
The total number of COVID-19 infections in the US as of now stands at 2,462,772 of which 1040,608 were deemed as having recovered. The number of active cases alone is putting a strain on medical resources in the country with many drugs, pharmaceuticals, medical equipment running in short supplies in many states.
The total number of Americans who have died from COVID-19 now stands at 124,284.
The US CDC claims that 30,062, 312 COVID-19 tests have been performed so far. It does not tell how many people were tested. It should be noted that certain patients end up getting three to four tests. Hence we are not getting a reliable number of people actually tested.
Meanwhile US officials on Wednesday started re-imposing tough measures including quarantines and stay-at-home advice as daily coronavirus cases approached record levels after surging across the nation's South and West.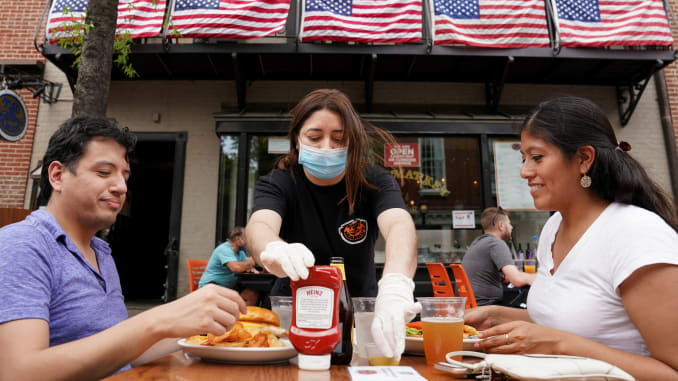 Four months since it started reporting its first death from COVID-19, the United States faces a deepening health crisis as a wave of infections hits young Americans and experts issue new acute warnings.
More than 38,386 cases were recorded in the past 24 hours with heavily populated states including Florida, Texas and California all reporting daily record cases.
Certain officials including the Texas governor who loosened restrictions on business, dining, public gatherings and tourism, are now urging residents to again stay home.
The three northeastern states that made progress beating back the pandemic: New York, New Jersey and Connecticut urged visitors arriving from US hotspots to quarantine themselves.
Also New York Governor Andrew Cuomo said the advisory applied to visitors from Alabama, Arkansas, Arizona, Florida, South Carolina, North Carolina, Utah and Texas. Interestingly Washington state was originally included, but Governor Jay Inslee said this was by error and it would be removed.
Many states in the South and West including Florida and Texas are suffering what White House advisor and top scientist Dr Anthony Fauci described as "disturbing" new surges in infections.
Dr Fauci warned the next two weeks would be "critical" to addressing the surges.
Significantly, Texas, among the most aggressive states in reopening in early June, saw new cases hit a daily high of 5,489 on just Tuesday alone.
Governor Greg Abbott warned Texans of the virus's "rampant" spread and said the "safest" place to be was in their homes, adding that those who needed to go out should wear masks.
He told media, "If we are unable to slow the spread over the next few weeks, then we will have to reevaluate the extent to which businesses are open. Because if it's not contained in the next couple of weeks, it will be completely out of control, and Texas will have to ratchet back."
Referring to recent mass gatherings for Memorial Day and graduations, Abbott added: "Now it's clear that Texas is not immune to COVID-19."
The state of Florida marked 5,508 new infections on Tuesday, bringing its total to more than 109,000 confirmed cases and 3,281 deaths.
Florida's Governor Ron DeSantis said the state was experiencing "a real explosion in new cases among our younger demographics," and a spike in hospitalizations.
Disturbingly the average age of new cases in Florida Wednesday was just 33 years.
Governor DeSantis warned that bars and restaurants could lose their alcohol licenses if they do not follow social distancing guidelines.
Governor DeSantis declined to order the state-wide mandatory masking policies active in California, Washington state and North Carolina, where Governor Roy Cooper "hit the pause button" on easing further restrictions.
The state of Miami has implemented its own mandatory mask rules, however.
The state of California, the nation's most populous state, also saw a daily record of 7,149 new cases Tuesday, to pass 190,000 total.
Also Disneyland, near Los Angeles, delayed its planned July 17 reopening without announcing a new reopening date for the world's second-most visited theme park.
California's Governor Gavin Newsom warned that a widespread return to "old habits" is "increasing the spread of this virus," but also pointed to record testing levels. He declined to reimpose restrictions.
He said, "Many of us, understandably, developed a little cabin fever. Some, I would argue, have developed a little amnesia."
Meanwhile Governor Steve Sisolak of the neighboring state of Nevada tweeted Wednesday that residents would have to wear masks or face coverings out in public beginning Friday.
He said, "I'm offering us all another opportunity to limit our risk for exposure and infection, and to keep our businesses open and our economy moving."
Nearby Arizona is seeing dangerous spikes. The state confirmed COVID-19 cases have more than quadrupled since the stay-at-home order expired on May 15, and the average age of people getting infected is getting younger and younger.Arizona's reported seven-day rolling average of 39 new cases per 100,000 residents is a nationwide high.
This is not even the second wave but just spikes in the first wave which was never even flattened of peaked in the US.
At the rate that the US is heading for and with a real second wave to make its debut in around November which will also feature new evolved strains according to our predictions, America is for a real mess. From day one the whole crisis was so badly managed and to make matters worse, many critical data and information is not being made public and rather there seems to be a concerted effort by the government authorities, American Media, Social Media platforms, Researchers, Pharmaceutical giants, Insurance companies and big corporations to conceal details about the magnitude of the problem starting from the what the virus can actually do, the mutation capabilities of the virus, the issues with current drugs approved for experimental use, the possibility of no real effective vaccine, the long –term health implications etc.
We are Thailand Medical news are not able to directly detail these issues online as we will most probably be taken off the internet as already we have been facing threats. We have however been subtlety hinting out at issues.
This COVID pandemic is could possibly last for another three years with possible increasing severity but what is worse are the long-term health implications. Based on our predictions, there will most probably never be a vaccine that can effectively treat COVID-19 disease as the virus evolves. In certain cases recovered individuals or people protected temporarily by the vaccines or antibodies will eventually get re-infected with never evolving strains. There is also another more terrifying scenario that could emerge during the second wave which we will not detail here just yet. We are not here to install fear in anyone or to create anxiety. Rather by warning people, we hope that more people will be more responsible and start preparing and protecting themselves more for what is to come. It is imperative without sacrificing economic activity, to main social distancing and even isolation, main precautionary habits like wearing a masks, washing hands, hygiene etc. Important is to also to start stockpiling necessities, medications, food etc. In the second wave, the public healthcare will most probably not be able to handle the crisis and people have to be prepared for that situation diligently.
For more on
US Medical News
, keep on logging to Thailand Medical News