Tueo, A Medical Startup For Monitoring Asthma In Children Gets Bought Up By Apple
Apple has acquired Tueo Health, a start-up, which secured US$ 1.1 million seed funding in 2017 and was focused in developing a system to help parents monitor asthma symptoms in sleeping children. How much Apple paid for Tueo Health was not disclosed.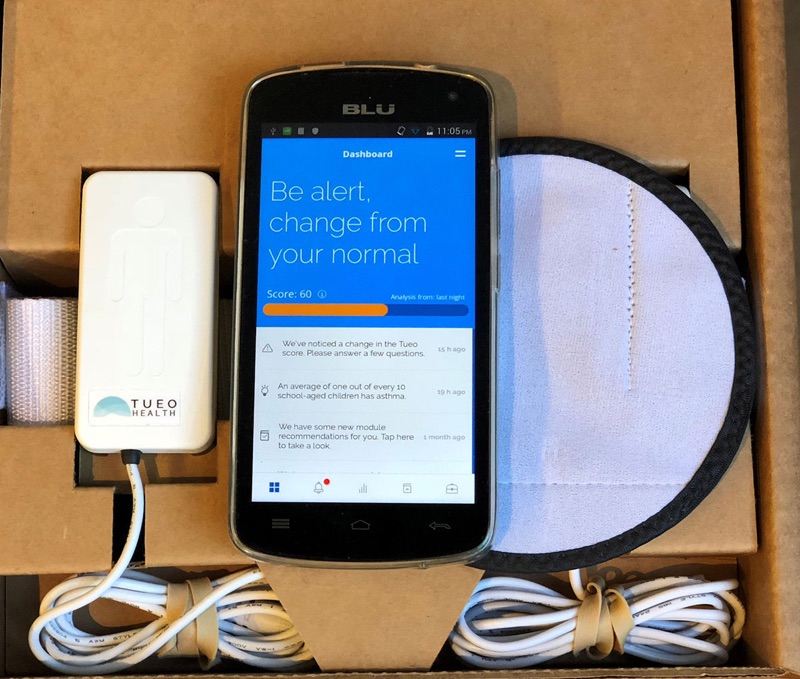 Tueo Health was founded by Brownyn Harris who is also the CEO. While its COO is Anura Patil.
The World Health Organization (WHO) estimates that 238 million people are suffering from asthma, it is the most common non-infectious and non-transmissible disease among children. Asthma is not only a public health problem for high-income countries; it occurs in all countries regardless of the level of development. Most asthma-related deaths occur in low- and lower-middle income countries.
Asthma is under-diagnosed and under-treated. Although most deaths occur in older adults, asthma has a significant impact on children's lives. It creates a substantial burden to individuals and families and often restricts individuals' activities for a lifetime.
The strongest risk factors for developing asthma are inhaled substances and particles that may provoke allergic reactions or irritate the airways. Medications can control asthma. Avoiding asthma triggers can also reduce the severity of the disease.
Tueo Health was developing a mobile app to help manage asthma symptoms in children. The app was connected with commercial breathing sensors, and was supposed to send alerts to parents if a child's breathing changed during naps or throughout the night.
Teuo co-founder and CEO Brownyn Harris commented in an
interview with Thailand Medical News
, "We use commercially available sensors to monitor asthmatic children while they sleep. Our technology leverages the data from these sensors to create a personalized baseline for each child. Alerts are automatically sent to parents when there are deviations from their child's baseline. These alerts are interactive and informative and we provide contextual information and just-in-time education and support to help them better manage their child's asthma."
The fact Apple has made such a purchase reinforces the company's concerted investment into health tech in recent years.
At the TIME 100 Summit held in early 2019,Apple CEO Tim Cook revealed the company was "working on a bunch more things" having to do with health monitoring, adding that he thinks "there will be a day that we will look back and say Apple's greatest contribution to mankind has been in healthcare."
Apple's efforts to add more health features to its products, especially the Apple Watch, materialized in apps which can perform an electrocardiogram and detect when a user falls, for example.
Apple also intends to revamp its Health app for iPhones, making them able to track menstrual cycles via its iOS 13 update,.Some features, as heart rate and step-tracking apps, are common in many existing fitness wearables. Apple, however has done much more, for instance, the electrocardiogram one can take at home is a really in-depth one, and in case of a fall while wearing the Apple Watch 4, the emergency services are automatically alerted. While there are a number of third-party iOS apps for monitoring your sleep cycles, we've also caught word of plans to make sleep tracking a built-in feature for the Apple Watch.
Apple is only known to have made two other health-care acquisitions, by buying a new one is another clear proof the company invests in healthcare. After Gliimpse, a start-up developing technology to aggregate medical records, in 2016, Apple bought Beddit, which produces sleep sensors, a year later. Apple has also hired a large number of biosensor and health-related experts to join its teams. Then, in 2018, it seemingly bought Tueo Health, which only means the research for more health related features continues at Apple.
It is expected that in 2020, Apple is going to unveil not one or a few but numerous health and medical features in all its mobile platforms.It plans to position its mobile smartphones as also
medical devices
that can help people in their everyday lives.