Thailand Medical News Issues Warnings About Usage Of Ivermectin As A Prophylaxis and Therapeutic Agent For Treating COVID-19
Ivermectin-COVID-19
: While there are more than 50 studies currently expounding the efficacy of Ivermectin to treat COVID-19 and also as a prophylaxis against the COVID-19 disease, it usage should be carefully monitored and it should always be used under the supervision of a medical doctor or with proper dosing spelt out.
https://c19ivermectin.com/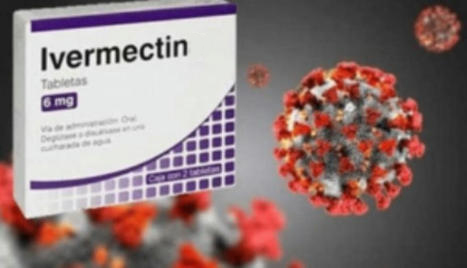 The drug has yet to be officially approved or repurposed by any regulatory body to prevent or treat COVID-19 but is being used by doctors based on their own discretion on patients needs. Although in some countries the drug is available as an OTC, individuals should always consult a licensed doctor before using the drug and also to take precautions if one is already taking other drugs or medications as there could be drug interactions.
It has come to the attention of Thailand Medical News that some doctors are prescribing it to pregnant women and also in some cases in India, Iran and Brazil, doctors are prescribing it for longer than needed periods of time and worse some healthcare workers are constantly taking for weeks after studies have shown that it has prophylactic properties.
It should be noted that ivermectin should never be taken by pregnant women as the drug could have a variety of effects. Although past studies have not been conclusive, the drug should never be administered to a pregnant woman.
https://www.thelancet.com/journals/langlo/article/PIIS2214-109X(19)30453-X/fulltext
Also extended dosing of ivermectin should never be undertaken as it can lead to fertility issues in males.
Although studies have shown that the effects of ivermectin on males are very slight even at 8 weeks dosing, we at Thailand Medical News do not recommend constant dosing exceeding 7 days (assuming daily high dosing of 18mg).
https://www.sciencedirect.com/science/article/pii/S1382668908000550
For certain prophylactic protocols, the maximum dosing of 24mg (300 μg/kg ) should only be for used twice with 72 hours apart and the said prophylactic effects last for about a month during which no further ivermcetin doses should be taken. This protocol is being used in India among healthcare workers.
https://www.thailandmedical.news/news/covid-19-prophylaxis-aiims-study-of-healthcare-workers-in-india-using-ivermectin-as-a-prophylaxis-shows-reduced-covid-19-infection
There are a variety of ivermectin protocols being advocated by different doctors but it should always be remembered that the maximum dosing should never exceed 400 μg/kg per 24 hours and the drug should as far as possible never be taken for more than 7 days in a row.
Thailand Medical News has been conducting our own studies in mouse models in Columbia with regards to long term effects of ivermectin usage and we did find that male mice fed doses exceeding 400&thin sp;μg/kg over periods exceeding 10 weeks did start to develop fertility issues. This is off course an extreme scenario but as a safeguard, we are issuing this warning after discovering certain prescription protocols by certain medical professionals using high doses of ivermectin to treat COVID-19 over extended periods.
For more on
Ivermectin-COVID-19
, keep on logging to Thailand Medical News.