Researchers from the University Of Amsterdam have discovered that a drug used to treat attention-deficit/hyperactivity disorder (ADHD) appears to affect the development of the brain's signal-carrying white matter in children who have prescribed the drug. The brain's white matter is important for learning and brain functions and coordinating communication between different brain regions.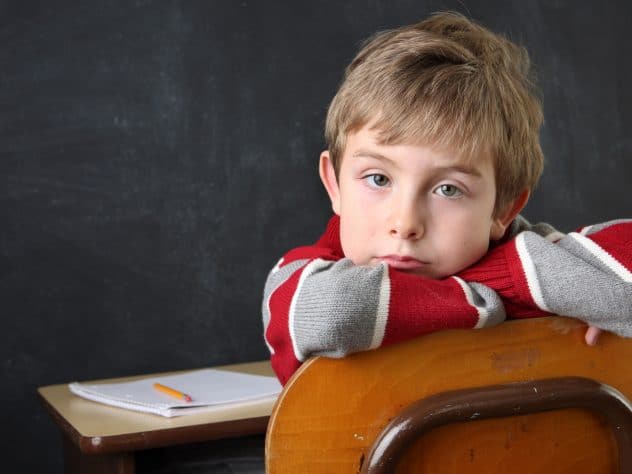 The findings have been published in the journal Radiology and is causing great concern in the medical and legal communities at the moment.
Methylphenidate (MPH), sold under trade names including Ritalin and Concerta, is a commonly prescribed treatment for ADHD that is effective in up to 80 percent of patients. However, much was not known about its side effects until this study results were revealed a few days ago.
To find about MPH's effects on white matter development, the researchers performed a study of 50 boys and 49 young adult men diagnosed with ADHD. All patients had never received MPH prior to the study.
Professor Dr Liesbeth Reneman, lead researcher commented in an interview with Thailand Medical News, "Past studies all have tried to statistically control the the effects of ADHD medications, but we are the first to study medication-naïve patients in this context, which, of course, is crucial if you want to know how ADHD medications affect the developing brain."
The children and young adults received either MPH or a placebo for 4 months. Before and one week after treatment cessation, the participants underwent MRI including diffusion tensor imaging (DTI), a technique that helps assess white matter. DTI provides a measure called fractional anisotropy (FA), which reflects important aspects of white matter such as nerve fiber density, size and myelination which is the process of coating nerve fibers to protect the nerve and help it carry signals more efficiently.
In boys with ADHD, four months of treatment with MPH was associated with increased white matter FA.
Professor Reneman and and his team are studying the long-term implications of these findings on ADHD behavior, which have yet to be established. Many ADHD patients are on medications for years, so the long-term effects of MPH treatment represent a vital area of research. In the meantime, the researchers want to see tighter regulations for prescribing ADHD medications, since MPH is being prescribed not only to increasing numbers of children, but also at younger ages.
The data shows that the use of ADHD medications in children must be carefully considered until more is known about the long-term consequences of prescribing methylphenidate at a young age.
According to the Center for Disease Control and Prevention, based on parent reporting, approximately 5.2 percent of American children between the ages of 2 and 17 take ADHD medication while the figure is also just as high in developed countries in Europe, The Nordic Zone and also in countries like Singapore and Australia. But even more disturbing is that the drug is literally is given out freely without proper analysis of children diagnostic conditions in countries like China and Pakistan.