Pharma News: Roche Partners With Regeneron On The New Antiviral Antibody Combination, REGN-COV2 As A Potential Treatment OF COVID-19
Pharma News
: Pharma giant Roche has partnered with Regeneron Pharmaceuticals to develop, manufacture and distribute Regeneron's antiviral antibody combination, REGN-COV2, as a potential treatment of COVID-19.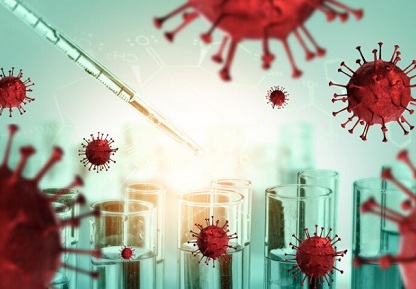 The new antibody combination REGN-COV2 could help treat patients with symptoms and also prevent the disease in individuals exposed to the SARS-CoV-2 coronavirus.
An initial study covering humanized mice and convalescent human showed positive results.
https://science.sciencemag.org/content/369/6506/1010
The partnership is expected to boost the supply of the therapeutic by at least three and a half times the existing capacity and may expand even further.
Presently, the drug candidate is undergoing two Phase II / III clinical trials as a COVID-19 treatment and a Phase III trial to prevent the disease in household contacts of infected patients.
Should clinical trials are successful and regulatory approvals obtained, Regeneron will distribute REGN-COV2 in the US, while Roche will distribute everywhere else.
Bill Anderson, Roche Pharmaceuticals CEO told Thailand Medical News, "We are excited about the potential for one medicine to serve both as a treatment for those infected as well as protection for individuals exposed to the virus."
He further added, "We're committing our manufacturing expertise and capacity, and our global distribution network to bring Regeneron's potential antibody combination to as many people around the world as we possibly can."
Each of the companies have dedicated certain manufacturing capacity to REGN-COV2 per year and already started the technology transfer process. Each party will be responsible for its own distribution costs in their designated territories.
Both entities will together fund and execute the ongoing Phase III prevention and Phase I healthy volunteers safety studies, along with other global studies of the therapeutic in Covid-19 indication.
Leonard Schleifer ,Regeneron Pharmaceuticals president and CEO said, "Regeneron has progressed the REGN-COV2 research and development programme at record speed and worked tirelessly to maximize our in-house manufacturing capacity. This major collaboration with Roche provides important scale and global expertise to bring REGN-COV2 to many more patients in the US and around the globe."
Swiss based Roche will principally carry out activities related to regulatory approvals outside the US, after the initial European Medicines Agency (EMA) authorization.
In August, Regeneron received a $450m contract from the US for the manufacture and supply of REGN-COV2 against Covid-19.
A fortnight ago, Regeneron Pharmaceuticals, Inc. and the University of Oxford had also announced that RECOVERY (Randomized Evaluation of COVID-19 Therapy), one of the world's largest randomized clinical trials of potential COVID-19 treatments, will evaluate Regeneron's investigational anti-viral antibody cocktail, REGN-COV2.
&nb sp;
The Phase 3 open-label trial in patients hospitalized with COVID-19 will compare the effects of adding REGN-COV2 to the usual standard-of-care versus standard-of-care on its own.
Professor of Emerging Infectious Diseases and Global Health, Nuffield Department of Medicine, University of Oxford and chief investigator of the trial, Dr Peter Horby, said, "We have already discovered that one treatment, dexamethasone, benefits COVID-19 patients, but the death rate remains too high so we must keep searching for others. The RECOVERY trial was specifically designed so that when promising investigational drugs such as REGN-COV2 became available they can be tested quickly. We are looking forward to seeing whether REGN-COV2 is safe and effective in the context of a large-scale randomized clinical trial; this is the only way to be certain about whether it works as a treatment for COVID-19."
For the latest
Pharma News
, keep on logging to Thailand Medical News.