HILARIOUS! Talk About Incompetency! In Bangkok, Authorities Are Now Asking Those With COVID-19 To Seek Treatments In Nearby Provinces!
HILARIOUS! Talk About Incompetency! In Bangkok, Authorities Are Now Asking Those With COVID-19 To Seek Treatments In Nearby Provinces!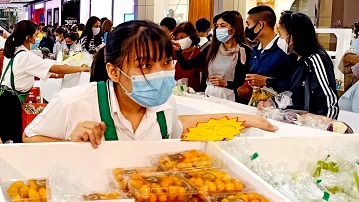 Thailand Medical doctors and health experts are the 'funniest' in the world! Some made statements in the garbage local media last month that the COVID-19 crisis would end in the country at the end of February 2022.
Today, the 4
th
of March 2022, we are now hearing stories as to how bad the situation really is in the capital is despite the fact that in the early start of the pandemic in 2020, huge amounts of donations were given to various hospitals and many agencies said that they were fully prepared for any surges etc. Even with the Omicron warnings in late November 2021, these so-called experts said that the country was well prepared etc.
According to local
Thailand COVID-19 News
sources, today, many infected with the COVID-19 disease in the capital are not even able to get through the various hotlines to seek medical help, let alone secure a hospital bed in any public hospital in Bangkok! The private hospitals meanwhile are charging exorbitant prices just for COVID-19 tests and basic meds, and worst, hospital beds are going for crazy amounts!
Even rural doctors are complaining that there is a shortage of vital drugs like favipiravir, Thailand's choice of drug to treat COVID-19.(Do not ask me why despite many studies saying that it does not work, they are still using that teratogenic drug!…..Thai doctors are egoistic and arrogant and like to claim to be leading experts about SARS-CoV-2 and COVID-19 in the world, and even the stupid garbage Thai language media likes to endorse this! (Many of them cannot even read English properly let alone have a macro and micro perspective about the COVID-19 disease, about the SARS-CoV-2 virus or even about long COVID and are merely regurgitating whatever they have seen online from foreign experts elsewhere or from journals or foreign media based on their understanding despite their limited English and intellectual capabilities!)
It was reported in garbage local media this late afternoon that the Public Health Ministry is advising individuals who have contracted COVID-19 in Bangkok to seek treatment at hospitals in nearby provinces as the 1330 hotline is overwhelmed with requests for treatment in the capital.
The permanent secretary for public health, Dr Kiattiphum Wongrajit, said on Thursday that on Wednesday alone 70,300 calls were made to the 1330 hotline of the National Health Security Office but the 700 operators could answer only half of them!
Many of these individuals whose calls were not answered were in Bangkok and tested positive for COVID-19 via antigen tests and wanted access to hospitals or isolation facilities or just meds.
It was reported that in order to serve them, the Public Health Ministry has ordered its hospitals in 14 nearby provinces to treat COVID-19 cases from Bangkok as outpatients.
It was reported that these hospitals were capable of treating a total of 18,650 cases per day. (How true that is we cannot verify!)
The identified provinces were Nonthaburi, Pathum Thani, Ayutthaya, Saraburi, Nakhon Nayok, Sing Buri, Ang Thong, Nakhon Pathom, Samut Songkhram, Samut Sakhon, Suphan Bur i, Samut Prakan, Chon Buri and Chachoengsao provinces.
The public ministry stopped short of saying whether they would provide transport services or reimburse fuel costs as fuel cost for vehicless are already exorbitant in Thailand due to the present government policies!
The public health officials guaranteed that at these hospitals in the provinces listed, Bangkok COVID-19 outpatients would receive medications including the antiviral drug favipiravir that would allow them to stay at home.
According to Dr Kiattiphum, statistics showed that only 0.5% of the cases who did home-based treatment needed to return to hospitals. (Again we cannot verify any of these data!)
He added that the free-of-charge outpatient services in the 14 nearby provinces would start on Friday.
The deputy permanent secretary for public health, Dr Thongchai Kiratihatthayakorn, said most COVID-19 cases who arrived at such outpatient clinics at the ministry's hospitals had either no or only minor symptoms.
The CCSA or Centre for Covid-19 Situation Administration on Thursday predicted that daily new COVID-19 cases would peak around the middle of next month. It reported 42,138 positive results from antigen tests and 23,618 cases confirmed with RT-PCR tests, for an unconfirmed total of 65,756 new cases logged on Wednesday.
If this is the kind pf preparedness that the Public Health officials had said in late December that they had put into place to deal with the Omicron surge, the local citizens are really in trouble and I would not be surprised if soon, the health officials would announce that those infected might need to go to nearby countries to seek help or treatments!
But to be fair, the local population and also businesses especially those in the hospitality industry that has been asking to lift all COVID-19 restrictions are also be blamed for the current state.
Many locals are simply irresponsible and not practicing social distancing and malls and restaurants are busy as usual. Some malls are even having special events and sales etc like the current ongoing Diplomats bazaar sale at a leading mall! Most businesses are fully functioning and are not letting staff work from home.
Simply put, both sides deserve each other and it will be fun to see the impact of long COVID and viral persistence in the local population in coming months and years. Most locals seem to believe that only their local medical doctors know anything! It will be fun to see the local HCW especially the doctors being the first to suffer from the ravages of the virus in coming months and years!