Globally Recognised Medical Researcher And Leading Imaging Biomedical Engineer, Mark Punyanitya Returns To Help Thailand In the Field Of Biomedical Advances
Mark Punyanitya, a Thai by birth and currently a US National is a globally recognized medical researcher that has published more than 46 research papers on body composition imaging and its applications in various therapeutic areas. A Biomedical Engineer with advanced degrees in Applied Physiology & Applied Clinical Trials, Mark has more than 20 years of experience overseeing global and multi-center clinical trials for academic, biotech, & pharma sponsors. He facilitates the translation of science, technology, & medicine for the development & commercialization of medical technologies in the digital health arena.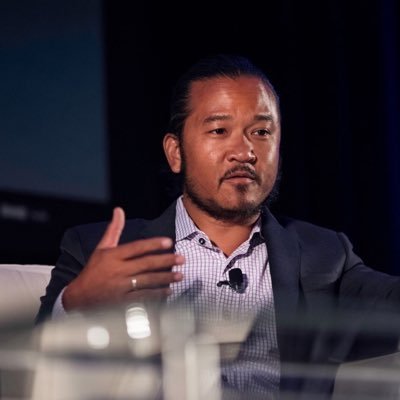 Mark Punyanitya, CEO and Co-founder
PhenoMx, Inc
Mark is focused on commercializing a Personalized Digital Physical Examination for Precision Medicine, Personalized Wellness, and Human Longevity. He is also Founder, President, & CEO of the Image Reading Center, Inc., an Imaging Core Laboratory & Contract Research Organization developing Imaging Biomarkers for global multi-center clinical trials. He is also the Co-Founder, President, & CEO of PhenoMx, Inc, a company specializing in the creating a Digital Physical Examination for the commercialization of Imaging Biomarkers & Body Analytics.
Imaging Biomarkers,The Next Wave In Precision Medicine
Mark and PhenoMx, a digital health company has developed a new platform involving the usage of safe MRI imaging modalities that are non-invasive and also do not utilize ionizing radiation nor contrast dyes but uses Artificial Intelligence (AI) to create a new and more accurate approach towards digital imaging diagnosis. With a mere 20 to 30 minutes scan, a detailed analysis of the body's structure, composition and health status along the prevalence of any disease or underlying medical conditions can be determined by the usage of AI and also its proprietary imaging biomarkers.
These imaging biomarkers which are proprietary to PhenoMx and Mark were developed based on years of research and also AI and Big Data analysis covering thousands or previous patient's records.
These imaging biomarkers along with the digital physical screening platforms provides a new approach towards precision medicine as the digital physical screening of each patient reveals a total status of the patient's current health condition on both a macro and micro perspective, allowing doctors to better understand what is happening in the body at that current time and how to treat a condition and developed a specific treatment protocol while also seeing the status of the rest of the body's state of health or any other underlying conditions.
This is different from conventional medicine where only a particular disease is screened for and treated without understanding the state of the whole body and at that particular moment and if that disease or ailment is affected by or affecting other issues in the body.
This mac ro perspective by using the digital imaging screening provides a more specific approach towards personalized precision medicine.
Most people have a fallacy that precision medicine only involves genomic analysis and then treating the condition. Though genotyping is essential and provides baseline information about DNA damages or mutations present, it does not give answers to what is causing it or even what is the health status of the whole human body at that particular moment.
Phenotyping ie using the physical mapping of the body to actually see the total status of the body and its existing conditions is a more better approach towards personalized and precision medicine.
The platform created by Mark and PhenoMx is safe and can be done as frequently needed to even monitor progress of treatment protocols and the imaging biomarkers does not only indicate conditions or diseases affecting the body at that moment but through its predictive analysis platform, is able to even tell if a person is about or is in the stages of
developing a disease or medical condition
. Literally every medical disease or condition can be detected using the imaging biomarkers, from conditions like fatty liver disease, diabetes, cardiovascular problems, cancer, infectious diseases, neurodegenerative disease, etc by the digital imaging platform.
Mark and his team is already in the progress of commercializing the platform across hospitals and healthcare centers in the US and Europe and will be soon introducing it in Asia as well.
Mark will be in Bangkok to
present a few topics during Thailand Lab International
2019 at Bitec. Mark will also be signing a historic MOU on collaboration with
TCELs
(
Thailand Center of Excellence for Life Sciences) in oder to take Thailand into a greater role as the World's Hub for Medical Sciences Research and Developments.
For more details,contact:Thailand Medical News at pr@thailandmedical.news