COVID-19 News: New Variants Detected In Portugal And Brazil! 2021 Will Be A 'Fun-Filled' Year of Emerging SARS-CoV-2 Variants
COVID-19 News:
Don't you just like it when COVID-19 vaccine manufacturers, researchers and American and British journalists under the payroll of Pharmaceutical giants, certain news wire agencies and also clueless health authorities around the world making public statements that the current COVID-19 vaccines will not be affected by the emerging SARS-CoV-2 variants despite some having as much as 23 mutations on a single genome! We should also take note that there no studies yet to support their statements.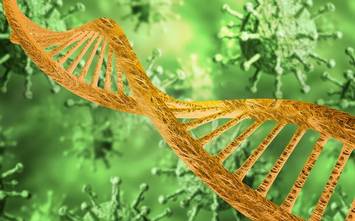 With the sudden emergence of so many variants (They were around just that no one was paying any attention to them and most were not detectable by the current PCR Test) and more to come soon, 2021 is going to be a "fun-filled" year for health authorities.
Certain 'Dinosaur virologists" still keep on living in denial and insist that these variants are normal and that they do not affect infectivity and transmission and neither do they confer antibody resistant or disease severity despite new genomic and virology studies showing otherwise.
Harvard and Cambridge studies have already indicated that the usage of convalescent plasma, antibody protocols and vaccines will eventually lead to an increase of SARS-CoV-2 mutations and variants.
https://www.thailandmedical.news/news/experts-warn-that-once-vaccines-and-antibodies-are-used-frequently-in-a-population,-more-antibody-resistant-sars-cov-2-virus-strains-would-emerge
https://www.thailandmedical.news/news/university-of-cambridge-study-shows-neutralizing-antibodies-are-driving-mutations-of-spike-mediated-sars-cov-2-evasion-including-in-b-1-1-7-variant
A University of Pittsburg and Harvard study also indicated that certain mutations evade certain current COVID-19 vaccines.
https://www.thailandmedical.news/news/covid-19-alerts-study-by-university-of-pittsburgh-and-harvard-shows-that-sars-cov-2-spike-deletion-mutations-may-evade-current-vaccine-candidates
While scientist are busy with the new variants that appeared in UK, South Africa and Nigeria, two other countries also reported emergence of new variants.
Portugal reported the emergence of not one but three different variants.
Portugal's National Institute of Health (INSA) Chief Dr Ricardo Jorge said that three new variants of the SARS-CoV-2 virus were detected in the second wave of the COVID-19 pandemic in Portugal.
Dr Joao Paulo Gomes, responsible for the Bioinformatics Unit of the Department of Infectious Diseases at INSA, told Thailand Medical News, "We now verify, in this study in collaboration with the Gulbenkian Institute of Science (IGC), that the (genetic) variants of this second wave in Portugal have mutations that were not described throughout the first wave."
The three variants detected in all regions of Portugal are in a "process of adaptation of the virus to humans," suggesting that they are mainly responsible for the second epidemic wave of the new coronavirus, according to him.
He warned that the increase in cases may be due to their greater transmission capacity.
Portugal is witnessing an exponential increase in daily cases and as of Sunday, the total number of COVID-19 infections has now reached more than 393,000 and more than 6,556 COVID-19 related deaths.
Meanwhile scientist from the Universidade Federal do Rio de Janeiro-Brazil are busy studying in detail a new variant that also appeared in Brazil.
In their study, the research team reported the sequencing of 180 new viral genomes obtained from different municipalities of the state of Rio de Janeiro from April to December 2020.
The team identified a novel lineage of SARS-CoV-2, originated from B.1.1.28, distinguished by five single-nucleotide variants (SNVs): C100U, C28253U, G28628U, G28975U, and C29754U. The SNV G23012A (E484K), in the receptor-binding domain of Spike protein, was widely spread across the samples.
This mutation was previously associated with escape from neutralizing antibodies against SARS-CoV-2. This novel lineage emerged in late July being first detected by us in late October and still mainly restricted to the capital of the state. However, as observed for other strains it can be rapidly spread in the state. The significant increase in the frequency of this lineage raises concerns about public health management and continuous need for genomic surveillance during the second wave of infections.
Their study findings were published on a preprint server and are currently being peer reviewed.
https://www.medrxiv.org/content/10.1101/2020.12.23.20248598v1
Thailand Medical News will shortly be published the first ever catalogue of all the mutation found so far on the various SARS-CoV-2 variants and their originating clades along with the properties some of these mutations are known to possess.
An appeal for donations:
For "Gawd Sakes!" help be a bit generous and help us to sustain this website and also all our research initiatives. Do not just donate when you need or expect something or if it only benefits your circle. We continuously need funds for lots of our ongoing research and various initiatives and we are not a business enterprise that is selling things or making profits, hence we cannot be sustainable. Whatever religion you belong to…the highest deed that one can do is to save lives selflessly. Please help share our appeal to others. We are also looking for individuals who can volunteer their fund-raising expertise to us. Contact us if you need more details. For those that can donate, stop being cheap misers! Despite so many appeals, we only received a few donations only to date from a few kind souls.
https://www.thailandmedical.news/p/sponsorship
For more
COVID-19 News
, keep on logging to Thailand Medical News.