Covid-19 Diagnostics: Cepheid's New Rapid Covid-19 Test Gets US FDA Emergency Approval
Covid-19 Diagnostics
: California based biotech company, Cepheid has developed that a new rapid Covid-19 test kit that does not even need usage in the lab setting and is able to provide results in 45 minutes.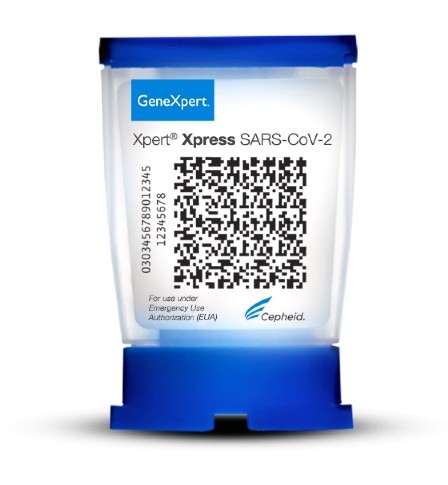 The US FDA on Saturday had given emergency approval to the new diagnostic kits.
Cepheid developed the new automated molecular test for the qualitative detection of SARS-CoV-2, the virus that causes COVID-19. The test leverages the design principles of its current Xpert
®
Xpress
Flu/RSV cartridge technology, in which multiple regions of the viral genome are targeted.
The test can provide rapid detection of the current pandemic coronavirus SARS-CoV-2 in approximately 45 minutes with less than a minute of hands on time to prepare the sample.
Xpert
®
Xpress SARS-CoV-2 can be utilized in multiple settings where actionable test results are needed to make informed treatment decisions quickly. The test delivers point-of-care results with the same level of performance seen in reference labs.
The test is designed for use on Cepheid's GeneXpert
®
Systems, which have a worldwide footprint of more than 23,000 placements.
However, right now, the tests are likely only going to be used in a hospital setting, where a patient is already in an emergency room or hospital triage wing and needs to be diagnosed rapidly.
The new test kits are also able to address the emergence of various strains of the SARS-CoV-2 , some which have major codon alterations.
Dr David Persing, CMO of Cepheid told Thailand Medical news via a phone interview, "We are reluctant to promote the usage of this technology in a doctor's office or home setting as yet but rather only in ER and hospital settings."
Cepheid also has a constrain in terms of getting its production scaled up, at the moment it can only produce 1.2 million kits per week starting from April but it is looking at getting funding from various Diamond Sightholders and the DTC to help scale up production.
The world and also the US has been plagued by a severe shortage of tests, which allowed the new coronavirus SARS-CoV-2 to spread undetected for weeks.
Test kits initially sent by the US CDC were faulty, and for weeks the government forbade local labs from developing their own kits.
Also the emergence of certain new strains have made certain PCR NAT protocols accuracy questionable.
Testing is being advocated by the WHO and numerous health experts as one best way to detect, isolate and treat the infected while curtailing the spread.
Nearly every country in the world is racing to diagnose and contain new cases, except for those adopting dangerous herd immunity approaches.
Many countries are now facing competition for supplies, such as swabs and chemical reagents, that are needed to run the tests.
For more on latests developments on
Covid-19 Diagnostics
, keep checking at
ong>Thailand Medical News