It simply could not get any worse in
Iran
with regards to its
coronavirus
epidemic. Whatever that was left remaining at its Public Health Ministry announced on Tuesday (February 25
th
) publicly via an official tweet that its Deputy Health Minister had contracted the deadly SARS-Cov-2
coronavirus
amid a major outbreak in the Islamic republic.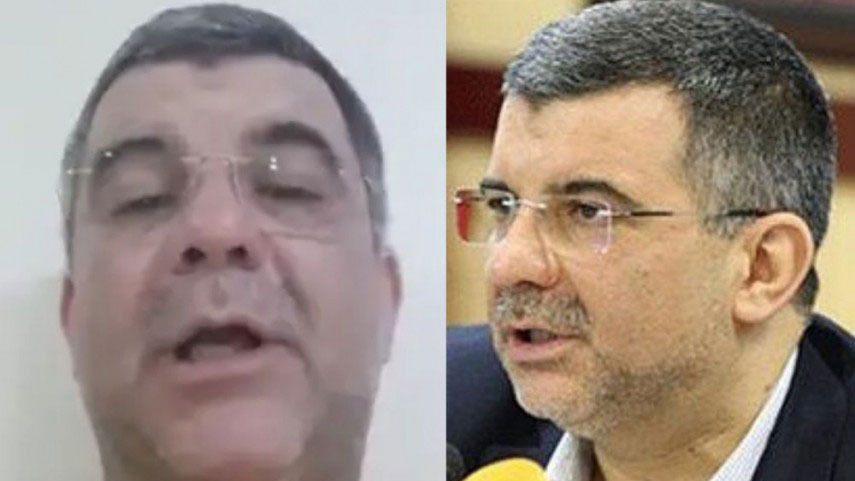 Deputy Health Minister Iraj Harirchi
Alireza Vahabzadeh,a media adviser to the health minister, said in an official tweet, "The
coronavirus
test for Mr Harirchi, the deputy health minister who was on the front lines combating the
coronavirus
, was positive."
Government authorities and news agencies confirmed that the tweet was true.
It was reported that the deputy Health Minister, Iraj Harichi was last seen coughing and sweating at a public conference on Monday where he was subsequently admitted to a hospital for a checkup and later tested, according to government spokesman Ali Rabiei.(it was said that the Health Minister, many cabinet ministers and senior staff was also at that press conference. There has been no updates if they had been isolated and quarantined and tested as of yet.)
It was said by the media that at the conference, Harirchi denied a lawmaker's claim that 50 people have died from the
coronavirus
in the holy Shiite shrine city of Qom, saying he would "resign" if the number proves true.
Public health officials from
Iran
confirmed three more deaths and 34 new infections on Tuesday, taking the country's overall death toll to 15 and infection tally to 95. However there are thousands of sick people manifesting symptoms crowding all its hospitals nationwide while doctors are saying that there are no diagnostic test kits or even sufficient right drugs to treat the symptoms of the Covid-10
coronavirus
disease.
Remaining officials at the health ministry said that most of the deaths and infections outside Qom are among people who have recently visited the holy city.
The Health ministry's spokesman Kianoush Jahanpour said 16 of the new cases were confirmed in Qom, while nine were in Teheran, and two each in Alborz, Gilan and Mazandaran.
The
coronavirus
is now confirmed in almost all provinces of
Iran
and the scale of the epidemic is expected to be phenomenal.
No proactive actions has been taken by the health ministry. No lockdowns , no quarantines, no protocols. Qom the epicenter of the
coronavirus
outbreak in Iran has yet to be even quarantined or placed under lockdown. Nor are there any disinfection of public locations. No closure of school or stoppage of events have yet to have been officially ordered.
Doctors are reporting that hospitals do not have protective gear and relevant test kits nor are there even stockpiles of relevant drugs to treat symptoms.
r /> Even more shocking despite the severity of the situation is that public health officials themselves are avoiding going to the ministry while doctors are absconding and fleeing the hospitals as they are afraid to get infected!

One media reporter working for a local newspaper described the situation as a 'tragic chaotic circus.'

For more on Iran coronavirus epidemic, keep checking at : https://www.thailandmedical.news/articles/coronavirus