Authorities And Health Care Professionals Should Refrain From Saying That Coronavirus Only Affects The Elderly And Those With Chronic Diseases.
Since the breakout of the
coronavirus
, the public first had to deal with constant misinformation and fake news from ignorant and non-medical illiterates and rumour-mongers.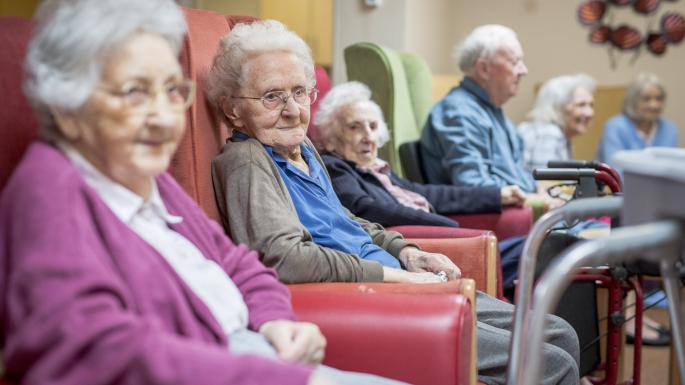 Then we also had to deal with misinformation from so called medical experts and even certain health organizations and governments that are being supported by a few social media platforms.
It would have been better if those so called "medical experts", if they do not know anything, to simply keep their mouths shut or admit it, rather than to act smart and issue the wrong statements that could put the health of individuals at risk.
First it was statements like "the
coronavirus
is milder than SARS and comparable to flu" and that "its mortality rate is low". It was followed by statements that "its only active on surfaces for about 3 to 5 hours". There were statements also in the beginning like " it could not be passed from humans to humans." There was also "the virus cannot mutate" Also statements like "its only people with fever, cough and other symptoms that were infected" and off course the all famous statement that "it only affects the elderly, and those with chronic health problems or have compromised immune systems."
To date, all have been proved wrong and we do not know how many people have been put at risk as a result of these statements but we strongly advised those affected to take necessary legal actions those experts that make public statements on things they have no knowledge about and also the platforms that support them.
So coming back to statements like only the elderly and those with chronic health diseases being only at high risk.
Well, Dr Li Wenliang, an ophthalmologist in Wuhan who first warned the world about the
coronavirus
was only 34 years old with no underlying disease when he died on 5
th
of February.
Of the only 1018 people that Chinese authorities claimed to have died from the
coronavirus
, among the young included a 18 male and another also a male aged 19 year both with no underlying health problems. Besides these two there were another 23 who were less than the age of 30 with no underlying health conditions and another 41 between the ages of 40 to 30 with no known underlying health problems.
The Lancet journal also published a study entitled : Clinical Features of patients infected with 2019 novel coronavirus in Wuhan China dated 24 of January,
https://doi.org/10.1016/S0140-6736(20)30183-5)
in which the report warned that even the young and healthy were just as vulnerable to the
coronavirus
.
The new
coronavirus
is a new virus that is evolving and it is only recently over the last 3 weeks that are actual studies are being done and published.It is even diffren from the SArR virus in so many aspects. Till we have concrete scientific studies, we should never as sume anything.
But as mentioned, this new
coronavirus
is going to keep on surprising us day by day as contrary to what peope think, its actually evoving day by day in a very intelligent manner (to our detriment) as it adapts to sustain its own 'existence.
For latest developments and news about
coronavirus
research, the
coronavirus
epidemic or the
Thailand Coronavirus
scenario, keep on checking at:
https://www.thailandmedical.news/articles/coronavirus