Warning : New Emerging Mutated Strain Of Flu Virus Causing Fatal Acute Flaccid Myelitis (AFM)
A relatively new strain of virus is emerging and is baffling medical researchers and health authorities all over the world. Since emerging in 2014, there has been an increase of Acute Flaccid Myelitis (AFM) infections in individuals having had flu symptoms around the world with cases being reported in the US, Canada, Europe, China and also other parts of Asia.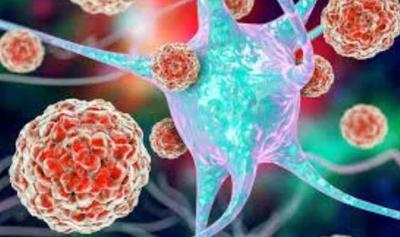 AFM is a serious condition of the spinal cord and symptoms include rapid onset of arm or leg weakness and decreased reflexes, difficulty moving the eyes, speaking, or swallowing,, numbness or pain may be present, breathing difficulty, paralysis, trouble breathing, and in some cases death.
Commonly targeting children and also adults with respiratory problems, in the past AFM was typically acquired through the polio virus but the new infections of AFM since 2014 link it to new mutation types linked to the flu enterovirus strain D, specifically the EVD68 subset strain.
In 2018 alone, 233 cases were reported in the US, more than 3,000 cases in Latin America and also cases emerging in Canada, Europe and Middle East Asia and Japan. In Asia, the problems could be far worst but not known due to improper reporting or even due to under reporting. Already cases involving AFM and Flu Infections were detected in countries like Philippines, Indonesia, Vietnam and Myanmar.
The American CDC is extremely concerned about this emerging strain and cases of AFM. There are speculations abound that the new mutated enterovirus strain might be taking over the role of the polio virus and is gradually emerging as a more virulent , faster and stronger air-borne virus. If true , this could have severe repercussions on the human populations at large. Already there is expectations tha the number infected could skyrocket in 2019 and 2020.
As of press time, US CDC officials confirmed that there is no known vaccine developed yet to deal with this new strain nor are there any drugs that can cure AFM. CDC is hoping that the polio vaccination used could help along with basic prevention measures like maintaining higher hygiene protocols like washing hands frequently, staying away from individuals with flu, etc
For AFM, at the moment, treatment involves supportive care, and physical therapy is recommended. Occasional mechanical ventilation is required to support breathing. It is unclear if immunoglobulin, corticosteroids, plasma exchange or antiviral medications are useful at this stage.
While WHO, The CDC and other health authorities are currently addressing the issue and initiating research and possible treatment protocols being developed, the general public all over the world is advised to take stringer measures such as wearing mask, washing your hands and also keeping a more watchful eye over children as they are more susceptible to the new mutated flu virus.
Editor's Note: Thailand Medical News Will Be Providing Updates On This New Emerging Flu Strain As More Developments And Advisory Notifications Emerge From Concerned Health Authorities All Over The World.