Vaccines-COVID-19: First Oral COVID-19 Vaccine By Vaxart Inc Induces Potent Systemic and Mucosal Immune Responses in Preclinical Studies
Vaccines-COVID-19
: The world's oral recombinant adenoviral mucosal COVID-19 vaccine by Vaxart, Inc, a California based biotechnology company that is administered by tablet rather than by injection, has demonstrated positive results in a inducing potent systemic and mucosal immune responses in preclinical studies.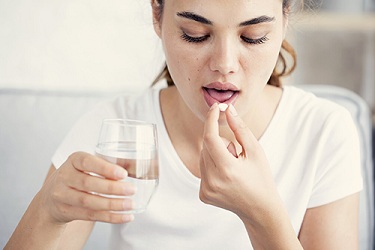 The study findings were published on a preprint server and are currently being peer-reviewed.
https://www.biorxiv.org/content/10.1101/2020.09.04.283853v1
Dr Andrei Floroiu, CEO of Vaxart told Thailand Medical News, "Vaxart is developing an oral COVID-19 vaccine that will address many of the key challenges of injectable vaccines. Cold storage distribution and the need for medical personnel as well as having to travel to vaccination sites and dislike of needles pose significant barriers to the vaccine uptake required for successful mass vaccination campaigns. We believe our room temperature stable, easy to administer oral vaccine provides a unique solution that overcomes these important difficulties. We look forward to advancing our COVID-19 vaccine candidate into the clinic."
Preclinical studies have shown that immunization with the vaccine candidate induced IgA response in the lungs of animals, which is indicative of a mucosal immune response.
Significantly, neutralizing antibodies in the lungs were observed at a very high percentage of the total antibody response.
It was also found that immunization with the oral vaccine candidate expressing full length S and N proteins induced IgG responses in a dose-dependent manner.
Importantly, antigen-specific CD4+ and CD8+ T cells were induced at both low and high doses.
Interestingly vaccine administration induced only low levels of IL-4 production, suggesting little risk of vaccine- dependent disease enhancement.
Chief scientific officer of Vaxart, Dr Sean Tucker, Ph.D., commented, "The study findings from these research and preclinical trials suggest that our vaccine candidate is capable of inducing immunogenicity on three levels: first, to induce potent serum neutralizing antibodies to the viral S protein, second to induce a mucosal immune response, and third to induce T cell responses. As we continue to learn more about COVID-19, there is a growing body of evidence that mucosal immunity may become a key factor for the development of an efficacious vaccine."
He further added, "It has been found that both mucosal IgA and mucosal T cells have been shown to contribute to sterilizing immunity in other respiratory diseases. Importantly, while systemic immunity is important for controlling the development of illness, it has been suggested that mucosal immunity may be essential for blocking transmission which will be crucial for an effective vaccine campaign. We believe this will be essential in reducing infection rates and eventually eradicating COVID-19 globally."
The research was designed to assess the relative immunogenicity of four candidate vaccines expressing multiple combinations of the spike (S) and nucleocapsid (N) proteins of the SARS-CoV-2 virus in a standard mouse model.
/>
Although all candidates demonstrated the ability to elicit a strong immune response, the most successful candidate contained the full length S and N proteins. While the S protein is responsible for receptor binding, membrane fusion, and tissue tropism and a major target for neutralizing antibodies, targeting full length S protein in combination with N protein may prevent future vaccine-driven escape due to the accumulation of mutations in the S protein.
Significantly, the inclusion of N protein in the vaccine candidate provides additional conserved T epitopes. Further, the induction of polymeric IgA at mucosal surfaces may be superior for generating neutralizing antibodies against divergent viruses.
Multiple other vaccine candidates are in, or are about to begin, clinical testing. due to already known safety and immunogenicity for epidemic pathogens such as Ebola virus. Two other leading candidate vaccines are based on recombinant adenovirus vectors; University of Oxford's ChAdOx1-nCov and Janssen Pharmaceutical's AdVac platform.
Interestingly this study saw stronger serum IgG and NAb titers in the new oral vaccines candidate compared to a ChAdOx1-nCov in Balb/c mice , however, this might reflect differences in assay components.
A rAd36 vaccine study was performed by Hassan, et al., where doses of 1e10 VP were given by intranasal delivery. The study results were significant from the standpoint of blocking lung infection in a mouse SARS-CoV-2 challenge model. They reported titers of serum antibody titers of 1e4 above the background titers, similar to this oral vaccine results, despite using doses 2- to 3-log fold higher viral doses compared to this study. Indeed, in this study, equivalently strong T cell and antibody responses were observed using 1e7 IU and 1e8 IU by the intranasal route. Using these doses, the study team observed high percentages of CD8+ T cell responses (up to 14%) secreting IFN-g and TNF-a and strong CD4+ T cells after peptide restimulation.
Although the study did not evaluate the trafficking properties of these antigen-specific T cells, they know that oral administration of this Ad-based vaccine in humans induces high levels of mucosal homing lymphocytes. A proportion of the antigenspecific CD4+ and CD8+ T cells were polyfunctional in this mouse study.
Vaccine-induced T cells possessing multiple functions may provide more effective elimination of virus subsequent to infection and therefore could be involved in the prevention of disease. However, it is uncertain at this time what is the optimum T cell phenotype required for protection against disease.
In summary, these studies in mice represent Vaxart's first step in creating a vaccine candidate, demonstrating the immunogenicity of the construct at even low vaccine doses and the elucidation of the full-length spike protein as a leading candidate antigen to induce T cell responses and superior systemic and mucosal neutralizing antibody. Future work will focus on the immune responses in humans.
From many vaccine experts standpoint, this current oral vaccine candidate seems more promising that the various other first generation vaccine candidates currently in phase 3 trials or those in the U.S. government's operation "Warp Speed" project.
The biotechnology company Vaxart is a clinical-stage company developing a range of oral recombinant vaccines based on its proprietary delivery platform.
Generally Vaxart vaccines are administered using convenient room temperature-stable tablets that can be stored and shipped without refrigeration and eliminate the risk of needle-stick injury.
The company has demonstrated that its proprietary tablet vaccine delivery platform is suitable to deliver recombinant vaccines, positioning the company to develop oral versions of currently marketed vaccines and to design recombinant vaccines for new indications. Its development programs currently include tablet vaccines designed to protect against coronavirus, norovirus, seasonal influenza and respiratory syncytial virus (RSV), as well as a therapeutic vaccine for human papillomavirus (HPV), Vaxart's first immuno-oncology indication.
Vaxart has filed broad domestic and international patents covering its proprietary technology and creations for oral vaccination using adenovirus and TLR3 agonists.
For more on
Vaccines-COVID-19
, keep on logging to Thailand Medical News.