Thailand Medical News: Cover-Ups In Case Of Five Gynaecologists Among Those Detained Over Wombs-On-Hire Case?
Thailand Medical

: Local media has been reporting that there seems to be no
announcements or follow ups from relevant authorities with regards to a case that was reported in July in which
the Anti-Trafficking in Persons Division (ATPD) had on the July 15 summoned 10 people suspected of being part of an illegal international surrogacy gang based in Thailand.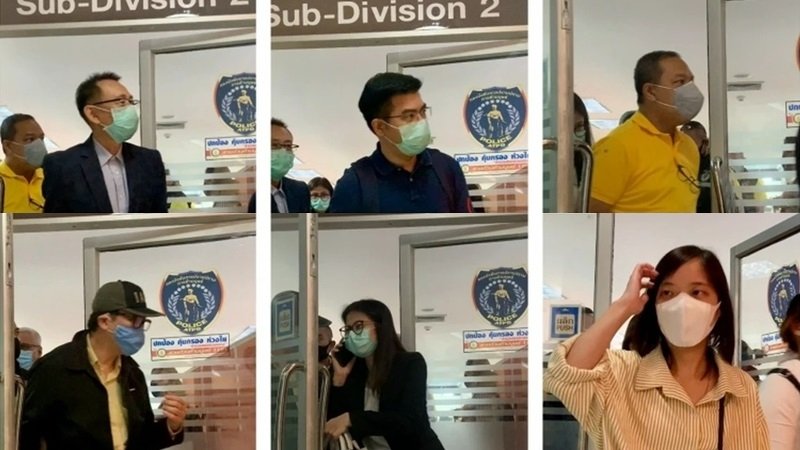 Suspects charged In the case
It was reported then that five of the suspects are Thai gynaecologists (three doctors from private hospitals in Bangkok and two from a Thai public government hospital near Victory Monument), one is a lab technician whose duty was to mix the eggs and sperm of good-looking models so as to produce babies who would end up being 'good looking; as well it was claimed, and four are female agents who found women willing to hire out their wombs. The list of Thai models who had sold their sperm and eggs has not been dislosed at this stage yet.
One of the gynaecologists, is a prominent male doctor who has had a track record of having previous issues with the police but strangely is still licensed to practice medicine and was recently seen on local social platforms promoting a new health-tech startup platform.
In a raid on February 13, local Thai police managed to arrest 21 suspects, while two escaped to China.
On Wednesday July 15
th
, the 10 suspects were taken to the Office of the Attorney General and charged with conspiring to commit a crime and violating the Protection for Children Born Through Assisted Reproductive Technologies Act.
It was claimed that the Medical Council of Thailand is also collaborating with ATPD to look into disciplinary action on breach of duty by the five doctors. However to date, no public announcement was made by the council of the punishments imposed or whether the license of the gynaecologists would be revoked.
Police are reportedly also going to charge surrogate mothers, and interrogate the arrested suspects to uncover other surrogacy cases.
It has been reported that numerous misdeed by local doctors and brushes with the law are often covered up in Thailand.
Also, there are many clinics and doctors promoting medical protocols that are not legally recognized by the medical community such as certain type of stem cells procedures, gene selection for reproduction procedures, IV infusions of so called health boosters etc but yet no proper action is ever taken by the medical regulatory bodies concerned.
Thailand Medical
News will be providing updates on this story as it develops.