A latest medical study conducted by Mayo Clinic indicates that a high consumption of
dairy products
, like milk and cheese increases the risk of developing
prostate cancer
. The findings of the study has also been published in the
Journal of the American Osteopathic Association
. At the same time the study showed that plant-based diets played a critical role in decreasing the risk of developing
prostate cancer
.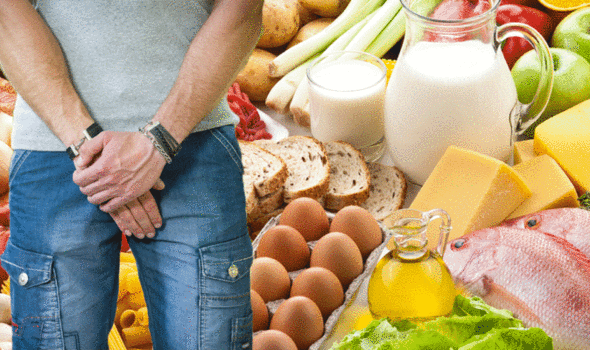 The medical researchers note that prior studies have shown
dairy products
are the primary source of calcium in Western countries, and these where rates of
prostate cancer
are high. At the same time
prostate cancer
rates are increasing in Asia as a result of adopting Western diets including increased dairy consumption such as yoghurt and also
dairy products
such as ice creams and milk based desserts or beverages.
The team from Mayo Clinic found no clear association of increased risk of
prostate cancer
linked to other animal-based foods, including red and white meat, processed meats and fish. However, they identified a decreased risk of
prostate cancer
associated with plant-based diets
Dr. John Shin a Mayo Clinic oncologist and lead author on this study commented in an interview with
Thailand Medical
News "Our review highlighted a cause for concern with high consumption of
dairy products
. The findings also support a growing body of evidence on the potential benefits of plant-based diets."
The medical researchers reviewed 47 studies published since 2006, comprising more than 1,000,000 total participants, to better understand the risks of
prostate cancer
associated with plant- and animal-based foods. While patterns of association emerged, Dr. Shin says more investigation is needed to understand the nature and strength of those associations.
ot;font-size:14px">

Prostate cancer
is the second most frequent malignancy (after lung
cancer)
in men worldwide. The incidence of
prostate cancer
has been growing globally with 1.12 million cases diagnosed just in 2012 to 1.86 million cases diagnosed in 2018 alone, with more than 457,000 deaths due to it in just 2018. Despite better diagnostic tools and also imaging platforms coupled with better forms of treatment protocols and surgery, the number of deaths due to
prostate cancer
continued to increase.
Males are advised to do routine
prostate cancer
screenings after the age of 40 and also to be more careful when using drugs like finasteride and dutasteride as one may get false
PSA
readings during a blood test. Certain steroid based supplements can also increase the risk of developing
prostate cancer
. Consult a doctor or oncologists when in doubt.
Reference:
John Shin et al, Effect of Plant- and Animal-Based Foods on Prostate Cancer Risk,
The Journal of the American Osteopathic Association
(2019).
DOI: 10.7556/jaoa.2019.123