Middle-East Coronavirus Updates: Iran Reports 2 New Deaths, Kuwait, Bahrain and Oman Reports New Infected Cases
Iran
Iranian health authorities have reported two more deaths from the
coronavirus
infections bring the total number of deaths so far to 14. The number of confirmed
coronavirus
infected cases is now officially listed as 61.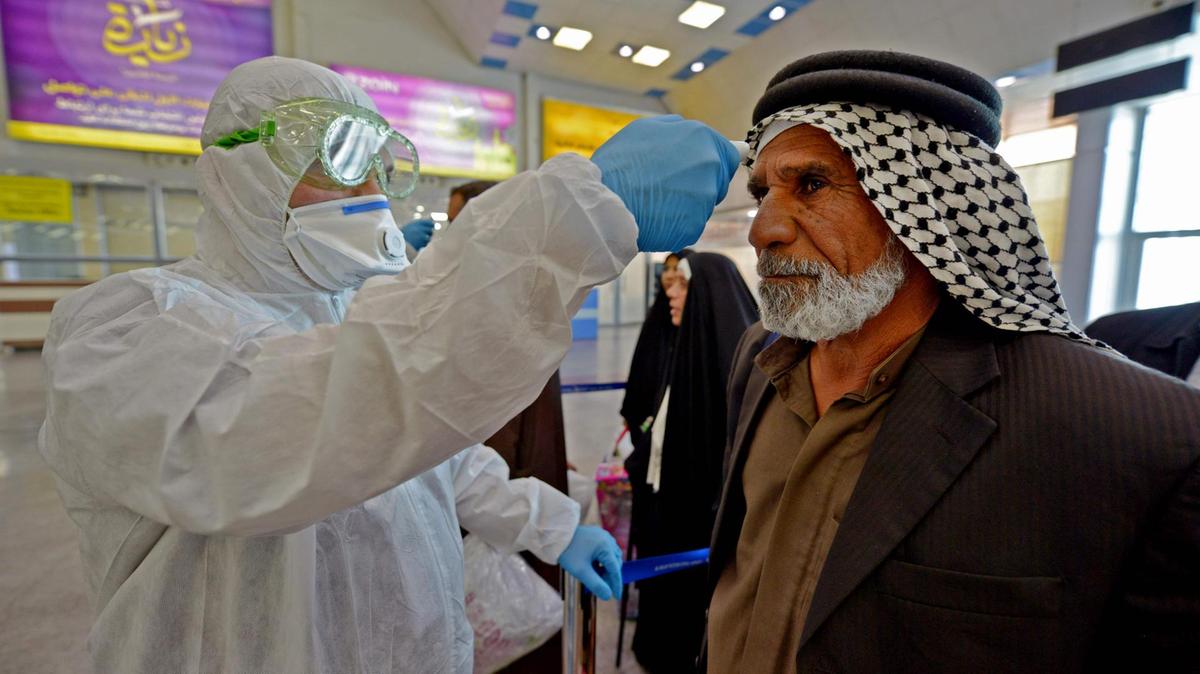 Certain lawmakers in the country had publicly contradicted the government figures with claims that at least more than 50 individuals had died in the city of Qom alone and that thousands are infected with the SARS-CoV-2
coronavirus
disease all over
Iran
. They were however not able to provide any form of documented evidence of this allegations to the media.
But local media is verifying that most of the hospitals in Iran are overflowing with patients exhibiting symptoms and that doctors have publicly announced that they do not have testing kits of other diagnostics to test for the
coronavirus
.
Also, it has been noted that none of the hospital staff in any of the hospitals are provided with protective gear or gowns with the exception of surgical mask despite having to deal with thousands of patients crowding the hospitals.
Of the 61 confirmed cases, 38 are from the city of Qom while the rest are literally every other area in
Iran
indicating that the
coronavirus
is widespread all over
Iran
.
All neighboring countries from Bahrain, Kuwait, Iraq, Qatar Armenia, and Afghanistan have closed their borders to Iran and Iranians and have suspended all flights to and from Iran.
Bahrain
Bahrain
which reported its first case on Monday has now six more new
coronavirus
infected cases today, bringing the total in the country to eight.
The tiny island nation of
Bahrain
suspended flights on Tuesday to the world's busiest airport for international travel in Dubai over fears about the spread of the new
coronavirus
. The move by
Bahrain
, a small island off the coast of Saudi Arabia, suggested its monarchy had doubts about screenings of incoming passengers in Dubai and nearby Sharjah in the United Arab Emirates. It said the ban was immediate and would last for a few days.
Bahrain
counted its first case of
coronavirus
on Monday in a school bus driver who transited Dubai while coming from Iran. Later, it confirmed a second case, also a traveler from Iran via Dubai.
Bahrain
has also banned all it citizens from travelling to high risk countries including China, Japan, Korea, Singapore, Thailand, Italy and Hong Kong.
Kuwait
The number of cases confirmed in
Kuwait
has risen to eight, all stemming from travel to Iran, the state news agency KUNA has reported.
Kuwait
's civil aviation a uthority has suspended all its flights to and from
Iraq
over fears about the
coronavirus
, state news agency KUNA reported.
It has also suspended all flights to high risk countries including Thailand. The statement was issued under the Kuwaiti health ministry's instructions.
Oman
Oman
initially had only 2
coronavirus
cases, reported a third case today. The patient was local resident who had also travelled to
Iran
recently.
UAE
In
UAE
the number of
coronavirus
infected cases remains at 13 although there are now about 217 suspected cases under observation. UAE has also banned it citizens from visiting high risk countries including Thailand.
Egypt, Lebanon, Iraq and Israel
There has been no development from Egypt, Iraq and Lebanon that has a single case of
coronavirus
infection each. However Israel that has 2 confirmed
coronavirus
cases also has about 267 suspected cases that being investigated and place under quarantine.
Afghanistan
Afghanistan that has only one confirmed case far could actually emerge as country that will outdo even Iran in terms of numbers of deaths and infections as it is reported that there are so many sick patients manifesting symptoms all over the country for the last two weeks but there are no diagnostics available nor does it even have a proper medical and healthcare facilities.
For more updates on the
Middle-East Coronavirus
situation, keep checking at:
https://www.thailandmedical.news/articles/coronavirus