LATEST! COVID-19 Drugs: Hong Kong University Study Shows That Cheap Ulcer Drug, Ranitidine Bismuth Citrate (Tritec ) Inhibits SARS-CoV-2 in Hamsters
COVID-19 Drugs
: A new vivo study involving animal models by researchers from Hong Kong University show that the cheap stomach ulcer drug ranitidine bismuth citrate (Tritec) is able to inhibit the SARS-CoV-2 coronavirus.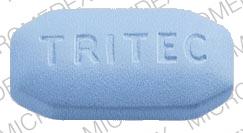 The study team on Monday announced that the anti-microbial drug used to treat stomach ulcers and bacterial infections has shown promise in combatting the coronavirus in animals by exhibiting antiviral properties.
According to the study team, ranitidine bismuth citrate suppressed SARS-CoV-2 replication, leading to decreased viral loads in both upper and lower respiratory tracts, and relieved virus-associated pneumonia in a golden Syrian hamster model.
Also in vitro studies showed that ranitidine bismuth citrate and its related compounds exhibited inhibition towards both the ATPase (IC50 = 0.69 µM) and DNA-unwinding (IC50 = 0.70 µM) activities of the SARS-CoV-2 helicase via an irreversible displacement of zinc (II) ions from the enzyme by bismuth(III) ions. The study findings highlight viral helicase as a druggable target and the clinical potential of bismuth(III) drugs or other metallodrugs for the treatment of SARS-CoV-2 infection.
The study findings are published in the peer-reviewed journal: Nature Microbiology
https://www.nature.com/articles/s41564-020-00802-x
The drug sold under the brand name Tritec is manufactured by Glaxo Wellcome and was granted approval by the U.S. FDA in 1996 to treat in combination with clarithromycin patients with an active duodenal ulcer associated with H. pylori infection. The drug has since been available as cheap generics under a variety of names.
Tritec is a metallodrug ie compounds containing metals that are more commonly used against bacteria.
The drug should not be confused with Ranitidine (Zantac) by Sanofi which was used to treat gastric reflux or heartburn but has since been banned in many countries in late 2019 for being carcinogenic
The study team set out to explore whether metallodrugs ie compounds containing metal that are more commonly used against bacteria might also have anti-viral properties that could fight the SARS-CoV-2 coronavirus.
The study team used Syrian hamsters as tests subjects and found that one of the drugs, ranitidine bismuth citrate (RBC), was "a potent anti-SARS-CoV-2 agent".
Hong Kong University researcher Dr Runming Wang told Thailand Medical News, "RBC is able to lower the viral load in the lung of the infected hamster by tenfold. Our findings demonstrate that RBC is a potential anti-viral agent for Covid-19."
The SARS-CoV-2 coronavirus has killed more than a 1.08 million people since it first emerged in China last December and then spread across the globe. Millions more are expected to die in the next few months unless proper therapeutic drugs are found.
While researchers scramble to find a vaccine, they have also been scouring readily available drugs that can be repurposed to alleviate symptoms caused by the Covid-19 disease or help the b ody fight infection.
To date there are no known drugs to treat COVID-19 except dexamethasone, a type of corticosteroid, and the controversial overpriced drug remdesivir.
Both have drawbacks with remdesivir being suspected of being renal toxic while dexamethasone has immunosuppression effects that are risky for all but the most ill patients. Other drug cocktails have shown liver damage can be a risk.
The researchers from Hong Kong said Tritec was a commonly available drug used against stomach ulcers with a safe and comprehensive pharmacological profile.
Dr Wang said, "It's been used for decades so it's pretty safe," Wang said.
The study team added that their research findings suggested that other metallodrugs might also have success against the virus and should be further explored.
The study team added that Tritec's extensively characterized safety profile may facilitate its immediate use in clinical trials in patients with COVID-19. The gastrointestinal tract is believed to be a potential transmission route and target organ of SARS-CoV-2 and RBC or Tritec is known to maintain good pharmacological activity within the digestive tract environment.
The team's examination of RBC on colonic (Caco-2) cells demonstrated its potent activity to suppress SARS-CoV-2 replication, which may support the use of RBC to restrict virus-induced gastrointestinal manifestations and potential faecal–oral transmission of COVID-19.
For more on
COVID-19 Drugs
, keep on logging to Thailand Medical News.