Italy Coronavirus Epidemic: Spiraling Out Of Control. Infected 1,128, Dead 29, Critical 217
Italy
's
coronavirus
epidemic is gradually spiraling out of control with the number of cases in Italy now exceeding 1,000, the health ministry said late Saturday, also reporting that the death toll had risen by eight to 29 in the past 24 hours. Tens of thousands more are being tested although test kits are running low and lab facilities are overstretched.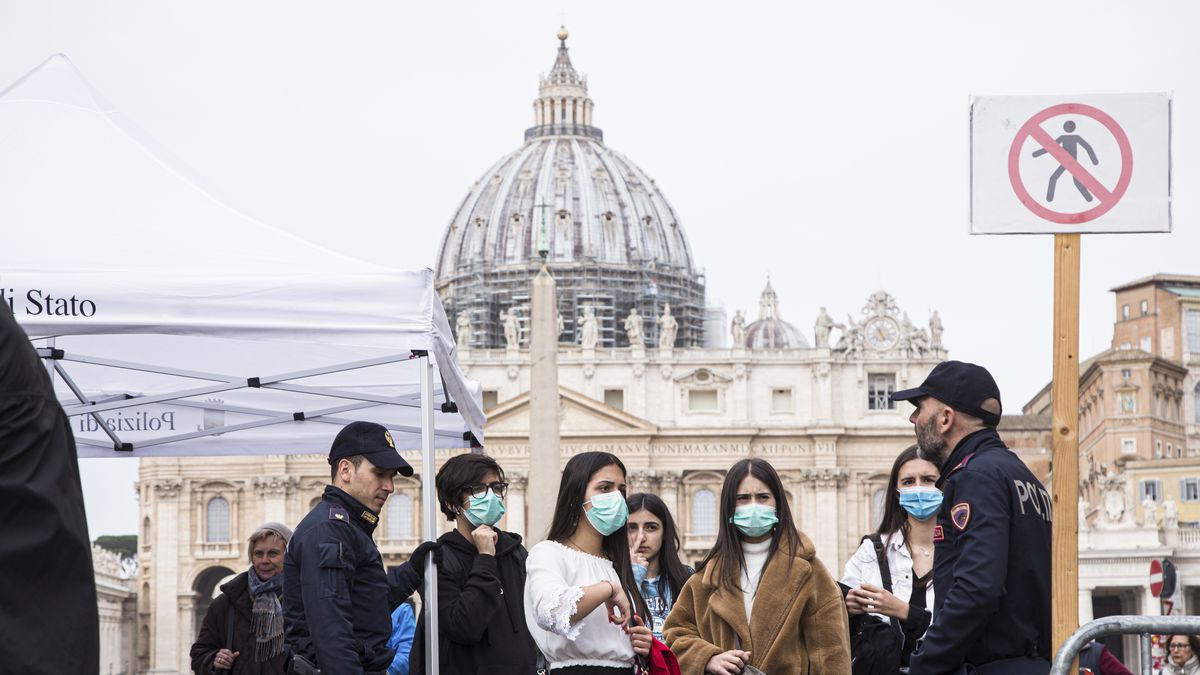 What is more worrisome is that the amount of patients progressing into critical conditions is fast increasing.
It was announced that schools and universities will stay closed for a second consecutive week in three northern Italian regions in an effort to contain
Europe
's worst outbreak of
coronavirus
, killing any hopes of a swift return to normality.
The
coronavirus
has spread to all 20 administrative regions in Italy with the vast majority in the wealthy regions of Lombardy, Veneto and Emilia Romagna. All deaths were also confined to these three regions so far.
As a measure to halt the spread of the highly infectious disease, the government last week banned public gatherings across much of
Italy
and shuttered educational centres. All nurseries, schools and universities in the three worst-hit regions must remain closed until at least March 8.
America has also issued travel advisories at level two, discouraging travel to
Italy
as a result of the
coronavirus
epidemic.
Many of
Italy
's football matches have also been cancelled.
So far, five Serie A matches, including a key clash between Juventus and Inter Milan, have been postponed because of the coronavirus crisis, Italy's soccer League said on late Saturday.
As an example of how bad the situation is, one Serie C soccer team from the region of Tuscany, Pianese, has put its squad in quarantine for two weeks after four of its players plus a club official tested positive for
coronavirus
.
A further twenty of the 30 Serie C matches scheduled for this weekend have also been postponed because of the
coronavirus
.
A new claim is emerging that cases of the
coronavirus
were long in
Italy
even before the first case was detected. The claim follows laboratory tests that isolated a strain of the
coronavirus
from an Italian patient, which showed genetic differences compared with the original strain isolated in China and two Chinese tourists who became sick in Rome.
Dr Massimo Galli, professor of infectious diseases at the University of Milan and director of infectious diseases at the Luigi Sacco hospital in Milan, said preliminary evidence suggested the
coronavirus
could have been spreading below the radar in the quarantined areas.
He added, "I can't absolutely confirm any safe estimate of the time of the circulation of the virus in Italy, but some first evidence suggest that the circulation of the
coronavirus
is not so recent in
Italy
, amid suggestions the
coronavi rus
may have been present since early-January.
It is being postulated that the beginnings of the
coronavirus
outbreak in
Italy
were probably seeded at least two or three weeks before the first detection and possibly before flights between
Italy
and China were suspended at the end of January according to epidemiology experts.
The new findings will be deeply worrisome for health officials across
Europe
who have so far been concentrated their containment efforts on identifying individuals returning from high risk areas for the
coronavirus
, including
Italy
, and people with symptoms as well as those who have come in contact with them.
Meanwhile, cases all over Europe are also emerging and increasing with expectations that all 44 countries in Europe will be affected by the first week of March.
For more on
Italy
Coronavirus
epidemic, keep logging on to
Thailand Medical News