Iran's Coronavirus Epidemic Becoming Chaotic and Catastrophic. Reported Death Toll 27, Infected 245.
Official figures of
coronavirus
death and infected tolls In
Iran
indicate that there has been 8 new deaths in the last 12 hours, bringing the death toll to 27 and the total number infected to 245. However, a rough estimate by Iranian medical researchers from Tehran are saying, on conditions of anonymity that as much as 0.2 per cent of
Iran
's total population of 81.7 million people could be affected by the
coronavirus
as of the moment with figures expected to rise exponentially within the next two to three weeks. They are also warning that fatality rates will be much more than any other country as Iran does not have a proper medical and health infrastructure to deal with an epidemic of such a scale plus its officials are too slow to react.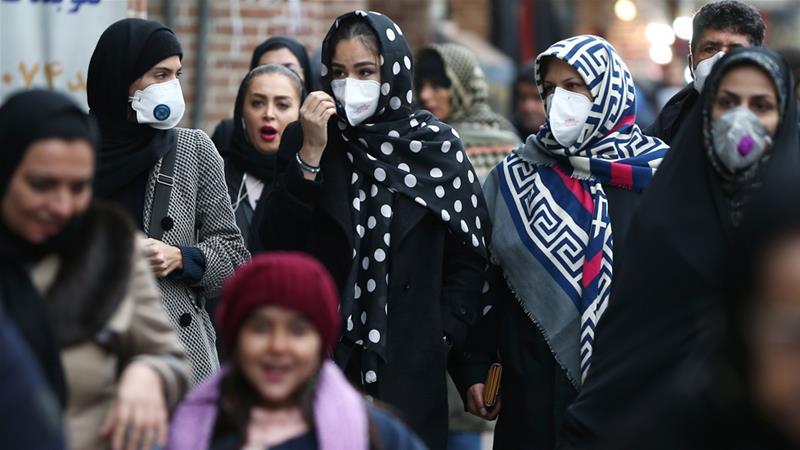 On the ground level, many medical experts are agreeing and are commenting that there is lack of proper leadership and the ' know how' to manage a
coronavirus
epidemic in a professional and efficient manner. Officials are moving at a very slow phase (Thailand Medical News can even verify this as despite having a shortage of acute
coronavirus
diagnostic test kits in the country, when a query was made to us through certain Iranian representatives and we requested details as to the type of PCR machines being used, they told us that it might take 48 hours to revert back as some the officials were on their Friday holiday!)
There are no stockpile of relevant drugs, protective medical gear for hospital staff, diagnostic testing kits, ventilators and even basic medical supplies currently in Iran and healthcare officials have not been provided with any proper guidelines.
Many healthcare staff are resigning and prefer to remain at home to avoid risking themselves as the hospitals do not have the necessary set-ups to deal with an infectious disease outbreak.
Even with the widespread of the
coronavirus
, now reportedly detected in every single province in
Iran
, President Hassan Rouhani said on Wednesday said that authorities won't quarantine any Iranian cities. He also warned about the
coronavirus
becoming "a weapon at the hands of our enemies," as part of "propaganda" against the country.
Currently
Iran
has the most
coronavirus
cases in the Middle East, and is in an ongoing state of economic crisis. US sanctions on the country have seen its currency fall and unemployment grow.
Death rates for the
coronavirus
in China has been around 2% while in South Korea, it has been around 1% but based on figures provided by Iranian health authorities, the death rate in
Iran
seems to be between 12% to 13%!
It is not unclear why
Iran
's mortality rate might be higher than other countries with outbreaks of the pathogen, but some suspect under-reporting of the total number of cases.
It was reported that of the new 28 cases reported in the last 12 hours, 15 new cases were from Qom.
Many Iranian government officials are also contracting the
coronavirus
themselves, so far its Deput y Health Minister Iraj Harirchi, An MP Mahmoud Sadeghi, and numerous other officials have tested positive for the
coronavirus
.
The infection appeared to be spreading rapidly among the Iranian political elite. Iran's Vice President Masoumeh Ebtekar has tested positive for the new
coronavirus
, Iran's state-controlled media reported Thursday. She is the fourth infected senior Iranian official.
The head of the Medical Science University in the holy Shia city of Qom, Mohammad Reza Ghadir, expressed concern over "the spread of those people infected by the coronavirus across the city." He added that the health ministry had banned releasing figures linked to the
coronavirus
.
Neighboring countries are dealing with
Iran
as a regional breeding ground for the
coronavirus
. Iraq, Bahrain, Kuwait, Lebanon and other regional states each have reported cases originating from Iran. Pakistan, Iraq and Afghanistan have closed their land borders with the country, and scores of flights to Iranian cities have been suspended.
Austrian media on Thursday reported that a member of the Austrian Foreign Ministry delegation that visited Tehran on February 22 has contracted COVID-19 (
coronavirus
) and has been quarantined in a Vienna hospital.
The delegation headed by Alexander Schallenberg, the Foreign Minister of Austria, met with President Hassan Rouhani and Foreign Minister Mohammad Javad Zarif during their stay in Tehran. Prior to receiving the Austrian Foreign Minister at the Mirrors Hall of the Foreign Ministry, Iran's Foreign Minister joked with the present journalists and said he had to shake hands. "I'm not carrying
coronavirus
," he said.
Epidemiologists and healthcare officials are warning that countries like Pakistan, Iran and Afghanistan will witness massive numbers of deaths in such
coronavirus
epidemics unless the WHO steps in to manage the situation fast.
For more on
Iran Coronavirus
epidemic, keep logging on to Thailand Medical News .