India Medical News: India Sees A Record 2,006 COVID-19 Deaths In The Last 24 Hours
India Medical News
: India recorded a total of 2,006's COVID-19 deaths in the last 29 hrs and it seems like that trend is going to stay for a while as it is reported that 15,832 individuals are in also critical conditions and local hospitals are reporting of a surge in cases and also critical patients.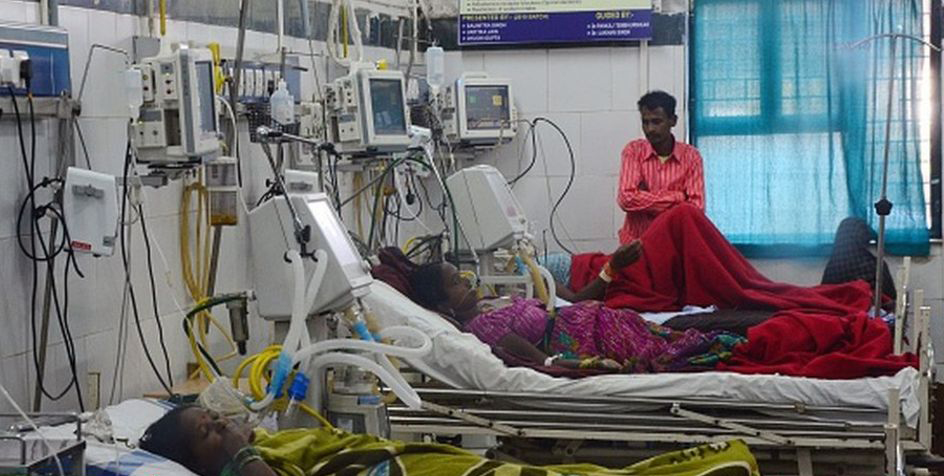 The number of new infected COVID-19 cases in the last 24 hours was 11,135 cases bring the total infected in India to 355,060 according to official sources. However many local healthcare professionals say that the amount could be much higher, somewhere in the 1.8 million region but there is a lack of test kits and in many cases, many test kits are also faulty as they were either procured from China or made locally in India.
The death toll in India as a result of the COVID-19 is only 11,903 due to underreporting or due to the fact that many who died from COVID-19 related conditions like strokes, heart failure, kidney failure etc were never tested for COVID-19.
The city of Mumbai revised its toll up by 862 to 3,165 because of unspecified accounting "discrepancies" while New Delhi saw a record jump of more than 400 deaths, taking its total to more than 1,800.
However it was not immediately clear how many of the deaths had occurred in the past 24 hours and how many were from adjustments over a longer period.
The COVID-19pandemic has badly hit India's densely populated major cities and Chennai ordered a new lockdown from Friday because of a surge in cases.
However elsewhere in India, lockdowns are gradually being eased because of the damage they have caused the economy.
India is now the fourth-worst-hit country in the world by cases.
With most hospitals in several cities now struggling to keep up with the pandemic, Germany became the first country to warn its nationals about staying in the country.
The foreign ministry of Germany sent a message to nationals in India saying it "recommends that you and your families seriously consider whether a temporary return to Germany or another country with an assured health care system makes sense".
The advisory said that while the lockdown was being eased "unlike in Europe, case numbers are still rising strongly. This increases considerably the risk of infection."
The German embassy said its medical experts believed that people with the coronavirus and other serious medical needs have "no or very little chance of being admitted to hospitals. This increases considerably the health risks of a stay in India."
Healthcare centers and hospitals in Mumbai have been overwhelmed by coronavirus cases, while the government has sent specially adapted railway carriages to Delhi and authorities have taken over hotels and banquet halls to put coronavirus patients.
Majority being infected seems to be coming from the middle-income to rich classes and one problem could be due to the fact that many in these segments have underlying chronic medical conditions such as diabetes, heart problems, etc. Dr Nikhil Prasad, a director from Thailand Medical News said, "Most of these cl asses in India despite having the financial means are stingy when it comes to caring for their health and bodies. They would not pay for quality protective supplements, TCM herbs and medical devices like oximeters or oxygen concentrators as they are used to cheap substandard drugs in their home country. We do not even bother to reply when we see queries from India as we know they will not pay the market prices medical devices and drugs."
Many are saying that it is only a matter of weeks before India usurps the US as the leading country with the most infections and deaths from the coronavirus.
Meanwhile, India is also facing assault from the China army over border issues and to date about 20 Indians troops were killed by the Chinese army. PrimeMinister Modi seems to be taking a cowardly appraoch of doing nothing and not even retailiating and instead has asked for stupid talks. Indian citizens are calling for a full out war with China and some are even asking to unleash biological weapons against the Chinese. China has already been facing a trade boycotts and hatred by many not just in India but in Africa, the US, Australia, Europe etc. It must not also be forgotten that it was the Wuhan Virus from China that triggerred the global crisis.
For more on
India Medical News
, keep on logging to Thailand Medical News.