Forget About Tripledemic, Europe And America Entering 'Pentademic' Phase with Strep A And Pneumocystis Jirovecii Infections Joining COVID-19, RSV, Influenza!
Medical News
: Tripledemic or the state of three simultaneous respiratory infections ie COVID-19, RSV infections and Influenza affecting communities and regions in is now "passe" or obsolete as the situation has now been superseded by a new phase in which the winter months coupled with an in increase in air population in certain countries is now contributing to the sudden rise of other respiratory and secondary opportunistic infections as well including Invasive Group A Strep A (iGAS) infections and also Pneumocystis Jirovecii infections. Hence a new '
Pentademic
' status has develpoed in the Western world that encompasses countries like the United Kingdom, Germany France, Switzerland, United States, Canada, etc.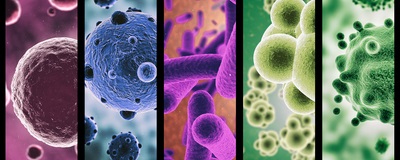 Experts are blaming the fact with more than two-thirds of the global population already exposed to the SARS-CoV-2 virus, many are having immune dysfunctions and also COVID-19 induced immunodeficiency, which are making them not only more susceptible and vulnerable to breakthrough infections by the new emerging SARS-CoV-2 variants and sub-lineages that are more immune evasive but also making them susceptible to other respiratory pathogens and secondary opportunistic pathogens. Most of these other pathogens themselves have also evolved and spawned new strains as a result of the change in the global human immune landscape!
Some charlatans have gone around promoting the fallacy that so called "Immunity Debt" as a result of two years of lockdowns and restrictions have caused this current situation. Thailand
Medical News
has already published articles debunking this 'immunity debt' myth!
https://www.thailandmedical.news/news/covid-19-news-charlatans-promoting-immunity-debt-for-rise-in-pediatric-viral-infections!-sars-cov-2-destroying-children-s-robust-innate-system-is-the-
https://www.thailandmedical.news/news/breaking-scientists-discover-new-circulating-rsv-virus-variants-that-is-causing-prolong-infection-especially-among-infants-and-young-children
https://www.thailandmedical.news/news/breaking-measles-news-after-mild-sars-cov-2-waves,-immune-dysfunctional-south-africans-facing-new-measles-outbreak-new-morbillivirus-variant
What is more worrying is that besides the tripledemic of COVID-19, RSV Infections and Influenza, there are now rising cases of invasive Group A Strep infections not only in the United Kingdom but also elsewhere in Europe and also in the United States and also Canada.
ed-and-more-than-851-infected">https://www.thailandmedical.news/news/breaking-uk-health-authorities-issue-warnings-about-rare-invasive-strep-a-infection-outbreak-after-six-children-died-and-more-than-851-infected
The invasive Group A strep outbreak was first reported in United Kingdom and to date has killed more than 15 children so far and infected more than 4,622 individuals according to confirmed laboratory tests with more than a few thousand suspected cases under investigation.
https://www.gov.uk/government/publications/group-a-streptococcal-infections-activity-during-the-2022-to-2023-season/group-a-streptococcal-infections-report-on-seasonal-activity-in-england-2022-to-2023
https://www.theguardian.com/society/2022/dec/08/strep-a-child-death-toll-in-uk-rises-to-15
The WHO has reported in the last 24 hours that invasive strep A infections are also rising in other parts of Europe including Netherlands, France, Spain and Sweden.
https://www.who.int/europe/news/item/12-12-2022-increase-in-invasive-group-a-streptococcal-infections-among-children-in-europe--including-fatalities
Cases have already been detected in the United States and Canada and the U.S. CDC has already issued a warning about a possible rise in infections in the next few weeks.
https://www.cdc.gov/groupastrep/igas-infections-investigation.html
Joining the four infections is a fifth infection which many are not aware of and many doctors are also missing out its detection.
Already many countries had reported of a strange cough disease with some as early as June 2022 reporting of this growing phenomenon of unexplained persistent dry coughs.
https://todaytimeslive.com/world/66396.html
In reality, this dry cough disease is but a manifestation of Pneumocystis pneumonia (PCP) which is caused by the opportunistic pathogen Pneumocystis jirovecii which is a type of fungus!
Typically, most people who get PCP have a medical condition that weakens their immune system, like HIV/AIDS, or take medicines (such as corticosteroids) that lower the body's ability to fight germs and sickness.
The symptoms of Pneumocystis pneumonia (PCP) which can develop over several days or weeks include:
Fever
Cough
Difficulty breathing
Chest pain
Chills
Fatigue (tiredness)
Most of the time, persistence dry cough lingers over weeks.
It is believed that as a result of COVID-19 causing an immune dysfunction or many having COVID-19 induced immunodeficiency, more individuals are now susceptible to the Pneumocystis jirovecii fungus.
It is not easy for doctors to diagnose Pneumocystis pneumonia (PCP) as proper laboratory test involving sputum samples or samples collected from the lungs via a procedure called a called bronchoalveolar lavage are needed.
Most worryingly is the fact that many hospitals and doctors in Europe and the United States are not even conducting routine testing for pneumocystis pneumonia although many cases have already been reported.
Left untreated without proper antifungals, many will develop disease severity after a while and about 25 percent of individuals typically die after some time!
https://ccforum.biomedcentral.com/articles/10.1186/s13054-018-2221-8
We at Thailand
Medical News
also strongly believe that just as in the case of RSV infections, new strains of invasive Group A strep bacteria and new fungal strains of Pneumocystis jirovecii are at play.
For now, the Western countries can enjoy and have fun with their newly elevated '
Pentademic
' status but we also think that this will be very short-lived as there will be more new strains or other opportunistic pathogens joining in the Western 'orgy' soon besides them being hit with a constant onslaught of different SARS-CoV-2 variants and sub-lineages.
Strangely, despite having so many Western 'experts' on twitter and so many other Western buffoons following them and thinking that only Western experts know best, countries like the United Kingdom, the United States, France, Italy, Switzerland, Germany and Canada are the most affected and we can expect to see the infection, hospitalization and deaths rates increasing in coming weeks. Unfortunately, many of affected are innocent children and also the aged but that should also change in weeks to come and hopefully the arrogant STEM graduates and younger adults including the Western twitter experts will join the carcass counts!
For the latest on the ongoing '
Pentademic
' in the West, keep on logging to Thailand
Medical News
.