COVID-19 Warning: Meta-Study Of Published Studies And Case Reports Indicates That Myocarditis Is A Threat To All Who Had COVID-19
COVID-19 Warning
: A new meta study by researchers from India, United States, Peru, Russia and Pakistan involving more than 41 published case reports and clinical studies alarmingly indicates that myocarditis is a real threat to those who had contracted the COVID-19 disease and had so called been deemed as recovered from the disease.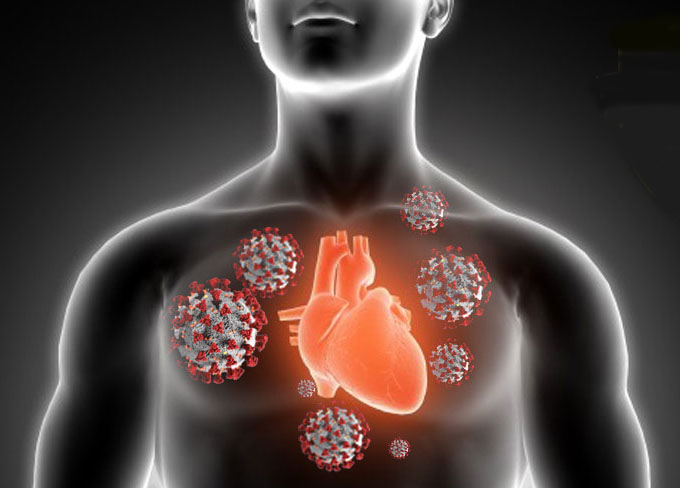 The study findings also collaborate with the fact that there are lots of excess deaths in various countries which are reported due to heart failures or other heart related fatal events.
The study findings were published in the peer reviewed International Journal of Clinical Practice.
https://onlinelibrary.wiley.com/doi/10.1111/ijcp.14470
The condition of
myocarditis
-or inflammation around the heart has been reported in some patients with COVID-19. After searching the medical literature, the study team has now summarized the results of 41 studies describing myocarditis in 42 patients with COVID-19.
The meta analysis study notes that the median age of patients with myocarditis following COVID-19 infection was 43.4 years, with 71.4% of patients being male.
Interestingly fever was the most prevalent symptom, seen in 57% of patients. Hypertension was the most pervasive comorbidity. Markers of cardiac health were altered in most patients, and cardiac imaging tests showed evidence of injury.
Also it was noted that antivirals and corticosteroids were the most frequently used medications.
From the study findings, it was found that among the 42 patients, 67% recovered and eight died.
Lead author Dr Sawai Singh Rathore, MBBS, of Sampurnanand Medical College-India told Thailand Medical News, "Myocarditis is becoming a more prevalent complication in COVID-19 disease as more studies are being published. Due to the risk of a sudden worsening of patients' conditions, knowledge of this cardiac complication of COVID-19 disease is crucial for healthcare professionals."
It is highly recommended that individuals who had been infected with the SARS-CoV-2 virus to continue to have constant heart screenings and checkups as often as possible.
It must be noted that some Western researchers from the United Kingdom and also the United States tried to unethically play down the threat of myocarditis following SARS-CoV-2 infection and also those with long COVID issues as they were paid by certain organizations so that there would not be an added stress on the public healthcare platforms in both countries! In the meanwhile the incidences of people developing hear issues and dying are on the rise.
Read also:
https://www.thailandmedical.news/news/british-study-shows-that-more-than-50-percent-of-recovered-hospitalized-covid-19-patients-exhibit-heart-damage
19-infected-symptomatic-or-asymptomatic-individuals">https://www.thailandmedical.news/news/guide-to-myocarditis-a-dangerous-heart-condition-affecting-up-to-78-percent-of-covid-19-infected-symptomatic-or-asymptomatic-individuals
https://www.thailandmedical.news/news/alarming-study-findings-shows-that-sars-cov-2-disrupts-heart-muscle-contraction,-often-leading-to-heart-failure
https://www.thailandmedical.news/news/latest-covid-19-news-sars-cov-2-causes-heart-muscle-cells-cardiomyocytes-to-fuse-and-disrupts-heart-s-electrical-rhythm
For more
COVID-19 Warnings
, keep on logging to Thailand Medical News.
Check Out Also
. Thailand Medical News has a new blend of therapeutic teas that helps to resolve heart related issues following COVID-19 infection as part of a range of targeted tea therapeutics for the various medical conditions associated with Long COVID. A special tea blend made from Red Sage, Hawthorn Berries, Rose Buds, Terminalia Arjuna, Reishi, Pomegranate, Green Tea, Pacific Yew, Snakeroot, Cocoa Flavanols, Guggul Gum Resin and our own patented TMN4 Complex to specifically deal with Long COVID issues concerning the heart. Not for sale but a free two week supply for every donation of US$350, not including postage or courier costs. For enquiries, email:
therapeuticteas19@gmail.com