COVID-19 Symptoms
: Doctors in The US and also Europe are reporting that more COVID-19 patients are reporting eye problems while certain virologist are speculating that this growing manifestations of clinical symptoms could be associated with new strains of the SARS-CoV-2 emerging. To date there is no scientific to prove the latter.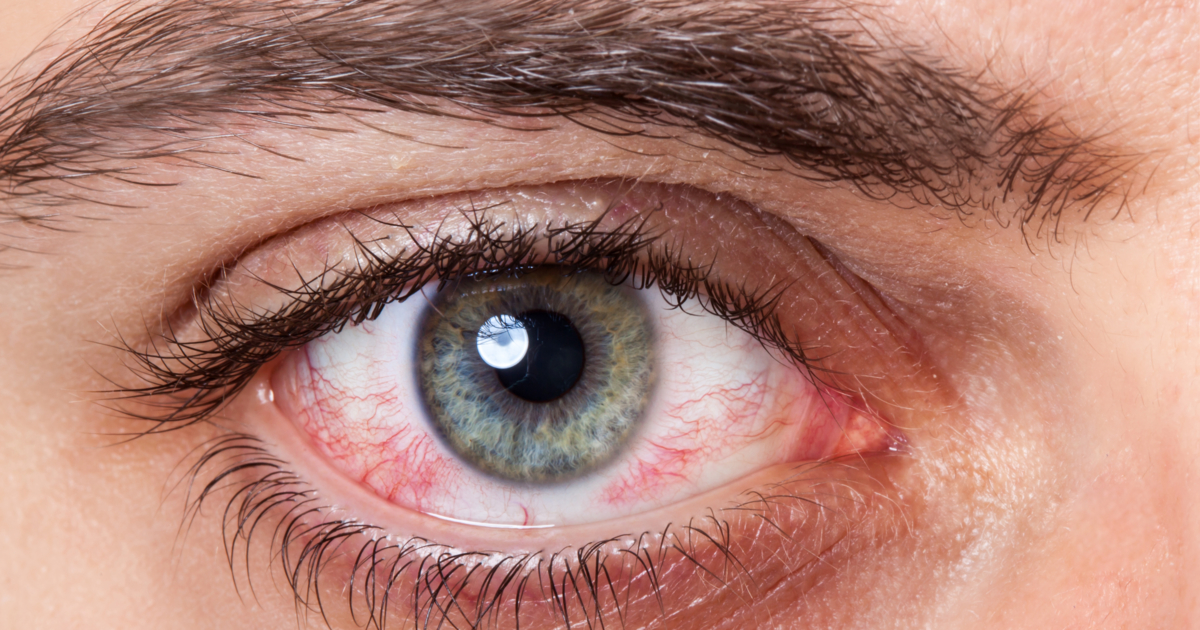 However a number of research studies tend to confirm that the eyes are now also part of the growing list of body parts that
maybe affected /are being affected
by the COVID-19 disease. . A research recently published in
JAMA Ophthalmology
found that 31.6% of 38 consecutive patients with COVID-19 seen at the Yichang Central People's Hospital in Hubei Province, China, had eye-related symptoms.
https://jamanetwork.com/journals/jamaophthalmology/fullarticle/2764083?guestAccessKey=6b204664-6c20-473d-9396-807bfb3ce7a8
Researchers from China Three Gorges University (Dr Ping Wu, MD,Dr Chunhua Luo, MD, Dr Qiang Liu, MD, Dr Xingguang Qu, MD, andDr Liang Liang, MD) and Sun Yat-Sen University (Dr Fang Duan, MD, andDr Kaili Wu, MD) studied a series of patients who were treated from February 9 to 15, 2020.
Out of 12 patients in the study with eye issues, seven had epiphora. Epiphora is excessive tear production, a condition of an abnormal overflow of which could be the result of either the lacrimal glands producing an unusually large amount of tears or the tear ducts are blocked by inflammation, preventing proper drainage.
Eight of the patients had Chemosis of Conjunctiva, which is inflammation and swelling of your conjunctiva. The conjunctiva is the transparent lining that covers the front of the eyeball and the inside of the eyelids.
Three of the patients had conjunctival hyperemia, which blood flow to the conjunctiva causing them to appear red. And seven of the patients had eye secretions. None of had experienced blurring of their vision though.
However the American Academy of Ophthalmology (AAO) wasn't so sure if all of these study findings actually represented conjunctivitis, which is a medical term for an infection of the conjunctiva. The AAOS postulated on their website that the eye findings such as could have instead represented "fluid overload" in critically ill patients. "Fluid overload" is a common phenomenon in patient's experiencing heart or kidney failure. When these organs aren't able to maintain the necessary delicate balance of fluids, fluid tends to accumulate in different parts of the body including potentially the eyes. Of the 12 patients with ocular findings, four were moderately ill, two were severely ill, and six were in critical condition.
https://www.aao.org/headline/alert-important-coronavirus-context
However this is not the first study to document eye-related symptoms for those with COVID-19. Another research published in the
New England Journal of Med icine
reviewed data on 1,099 patients who had laboratory-confirmed COVID-19 from 552 hospitals in China showed that nine of these patients did have eye problems.
https://www.nejm.org/doi/pdf/10.1056/NEJMoa2002032
There was also yet another study published in the
Journal of Medical Virology
of 30 patients who were hospitalized at the First Affiliated Hospital of Zhejiang University from January 26, 2020 to February 9, 2020 for COVID-19 pneumonia. For this study, the research team tested the tears and conjunctival secretions all 30 patients who were experiencing conjunctivitis, for SARS-CoV2 RNA and did find the virus.
https://onlinelibrary.wiley.com/doi/full/10.1002/jmv.25725
All these studies do suggest that infection of the eyes is possible and correlates with the clinical symptoms that doctors are now reporting.
The studies and also reports also imply that eye protection is essential and wearing protective goggles and face shields are essential for all. Already there was a study that indicated that the SARS-CoV02 coronavirus can be transmitted by the eyes.
https://www.thailandmedical.news/news/breaking-news-covid-19-studies-hong-kong-researchers-say-that-eyes-are-also-an-important-entry-point-for-sars-cov-2-coronavirus
For more on
COVID-19 Symptoms
, keep on logging to Thailand Medical News.
Please help support this website by kindly making a donation to sustain this website and also all in all our initiatives to propel further research:
https://www.thailandmedical.news/p/sponsorship
Additional References:
https://www.tandfonline.com/doi/full/10.1080/09273948.2020.1738501
https://www.ncbi.nlm.nih.gov/pubmed/32175797
https://www.researchgate.net/publication/340609913_Ophthalmic_Manifestations_Of_Coronavirus_COVID-19