Breaking News : China's Coronavirus Not Going Away Anytime Soon, Death Toll Now 1112, Infected 44,792 Critical 7358
China health authorities this morning announced that the death toll from the
Covid-19
coronavirus
is now 1112 while the number of confirmed infected cases have risen to 44,792. Disturbingly, the number in critical condition has risen to 7358 with almost all in serious ICU conditions and literally fighting for their lives.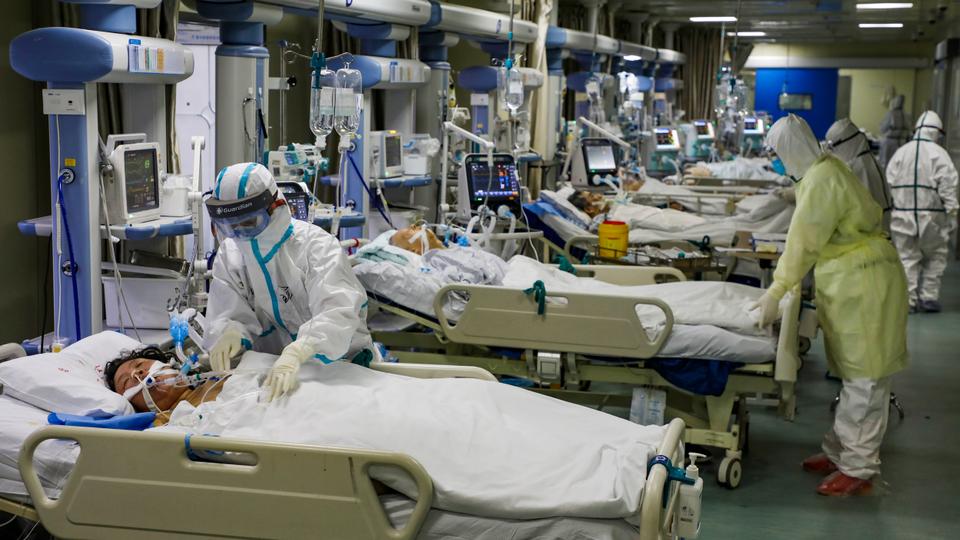 Despite PR stunts by China in which a 83 year old epidemiologists addressed a media conference to publicly say that the
coronavirus
would peak by February and disappear by April (he already made one wrong similar prediction in January), majority of virology, epidemiology and medical experts both from China itself and also internationally are now confirming that the
coronavirus
is indeed a major global health threat that could leave a lasting global footprint.
Even the World Health Organization Chief Tedros Adhanom Ghebreyesus, admitted yesterday during an international conference on strategies to combat the
coronavirus
in which he said that the new
coronavirus
was a "very grave threat" to the world. He also announced the official name of the
coronavirus
as
Covid-19
before a crowd of 420 leading researchers, scientists and medical professionals from around the world. However another name has jokingly emerged among the media calling it TCV or Tedros' China Virus!
Many new facts have emerged over the last few days including a major announcement by a Chinese health expert detailing the flaws in the
coronavirus
diagnostics which can have severe implications as many who were tested negative despite being infected have been released by health authorities and are out in the general population, infecting the masses.
To make matters worse, new research has also emerged showing that the
Covid-19
virus is more virulent that what healthcare professionals initially thought. Furthermore the new
coronavirus
is indeed evolving which is of a concern to many medical researchers.
A new report from Imperial College London estimates that about a fifth or more of known cases of the new
coronavirus
in the worst-affected region in China may result in death.
Medical researchers from the MRC Centre for Global Infectious Disease Analysis have found that the case fatality ratio (CFR) for people in Hubei province is between 18% to 20% this however may reflect the most severe cases that the overwhelmed health system is treating, with other less severe cases not being recorded.
The researchers estimate the CFR is much lower in travellers ou tside China, between 1.2 and 5.6%.
Chinese researchers are also having a hard time trying to find a treatment protocol that can help control the
Covid-19
virus especially in patients with severe conditions. Past antiviral protocols are not working and more infected cases are progressing into critical conditions with death imminent in almost all of them.
For latest developments and news about the
Covid-19
virus
,

coronavirus
research,
coronavirus
epidemic or the
Thailand Coronavirus
scenario, keep on checking at:
https://www.thailandmedical.news/articles/coronavirus